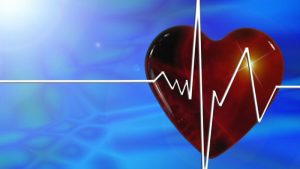 Qlik completed two surveys in 2020 that helped identify the changing use of data analytics in NHS Trusts in the UK due to COVID-19. More than half of the Trusts are using analytics to track positive infections of patients during the pandemic. 84% of Trusts are now using analytics though it isn't clear how many were using analytics earlier in the year. Only 22% are using analytics to identify staff exposure. This discrepancy demonstrates that there are still challenges in Trusts sharing analytics. Two-thirds of trusts have different systems holding data
Qlik carried out the first piece of research in February with 92 trusts responding to this initial survey. A second survey was conducted in May to June and looked at the use of data in fighting COVID-19. In this survey, there were 59 respondents.
Opportunities for sharing
There are instances where there is a common use of analytics tools. 70 NHS Trusts and in total, more than 200 public sector organisations are using a free application developed by AdviseInc called Stockwatch. Developed in partnership with Catalyst BI and powered by Qlik Sense, the application provides real-time insight into Personal Protective Equipment (PPE) resources at a regional level mapped against demand. It enables organisations to share surplus requirements ensuring that key frontline workers have the equipment they need.
Neil Hind, GM NHS Procurement Programme Director, NHS in Greater Manchester commented: "AdviseInc's free PPE Tracker has been a key enabler in understanding & tracking PPE across all of our public services in Greater Manchester. In a matter of days, we've gone from spreadsheets and inconsistent data to a clean, single source of the truth that is updated in near real-time.
"The numbers are now a core part of our daily meetings and enables the system to clearly understand daily stock levels of PPE across the region and better forecast demand. It was evidenced at the end of the first week when our MoD colleagues were able to use the data to feed into the national picture with data available at the click of a button. We really appreciate the time and effort AdviseInc and Clear AI are putting into this at such a critical time for our public services."
The question is, can Healthcare organisations further improve their use of analytics? Qlik has taken the findings from its surveys and provided a published a report entitled: "Using Data and Analytics to Underpin Better Healthcare" (registration required).
Using Data and Analytics to Underpin Better Healthcare
The report goes into more details using findings from both surveys. It also highlights some of the challenges that organisations face. For example, 55% of NHS Trusts are not part of a multi-agency integrated network that shares data for analysis. Also, in many cases, GPs do not receive data for up to two months. This lack of synchronized sharing is a challenge. It does not mean that attempts to tackle this challenge have not been attempted. £10 billion of taxpayers money was spent on a national patient record system, which failed.
There is recognition in the Health Service that Data analytics can add value. The report identifies three areas where the sharing of data and analytics can help.
Improving preventative care
With a greater understanding of population health, healthcare organisations can make better long term investment decisions to mitigate risks. Mark Singleton, Associate Director of IM&T at Wrightington, Wigan and Leigh NHS Foundation Trust commented: "Better population health can help prevent the over-dependence on emergency departments by supporting earlier interventions that enable many patients to be treated at home."
Patient Care
Analytics can also help on the front line where decisions are continuously made. The understanding of COVID-19 is still evolving and analytics could help inform those decisions.
Few frontline workers currently have access to analytics tools. Some do though. Rob O'Neill, Head of Information at University Hospitals of Morecambe Bay NHS Foundation Trust (UHMBT) said: "Real-time analytics really matters – especially in a fast-moving environment like the Emergency Department. Giving our frontline care workers instant access to key information, such as the status of ambulances, surges in demand, which patients are due for discharge, as well as the current bed state across the Trust, is critical for empowering them to make informed decisions relating to the patient experience and care. This research proves the value of data in supporting and improving our NHS."
Resource management:
Analytics can also help in both the allocation of physical resources as StockWatch provides and staff allocation. UHMBT improved the number of patients triaged within 15 minutes from 65% to 95% by using analytics. Singleton added: "We've reduced waits for MRIs from ten days down to two through our analysis."
What can Trusts do?
The report also highlights three areas where Trusts can improve the situation for themselves.
Share data analysis to make the biggest impact. Qlik is calling on the government to promote such data sharing. One NHS Trust leader believes that funding models should change.
Embed data decision making into existing processes. The report argues that Trusts should adopt a strategy that sees analytics embedded in operational systems. One system that supports this is the Qlik embedded solution.
Invest in people to improve processes. The report advocates that the NHS needs more data literacy. Qlik, like others, such as Alteryx and Tableau, offers free training and online resources to help that happen.
Adam Mayer, Senior Manager at Qlik concluded:  "In times of crisis, technology advancements stop being a nice to have and drive real value that has an immediate impact. While many NHS Trusts have been making significant investments in data analytics and reaping its benefits over the past few years, new and innovative use cases have accelerated over the last few months during the COVID-19 crisis to help hospitals manage their response and keep frontline workers protected.
"It's important that we harness this opportunity as the health system moves forward to apply the same approaches to improve population healthcare, delivery of care and resource management for better patient outcomes."
Enterprise Times: What does this mean
The findings and the report make some interesting reading. Some of the suggested actions are beyond the scope of what individual trusts can do. The idea that trusts should share data isn't new. However, since the last failed project the NHS has taken steps to digitize operations, though the approach is not consistent across the country. Qlik will advocate the use of its solutions, and many Trusts already use them. Where Trusts are using common solutions they should pool knowledge and analytics tools.
What is clear is that some NHS Trusts are proving that good use of analytics can improve population health and increase the efficiency of healthcare delivery. The report provides some good suggestions on approaches that others may not yet have taken.