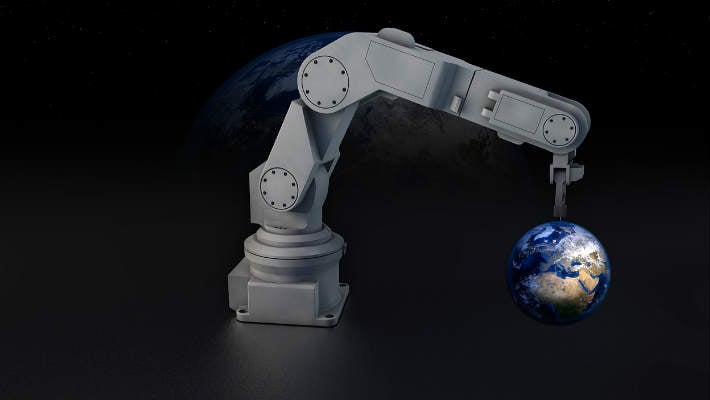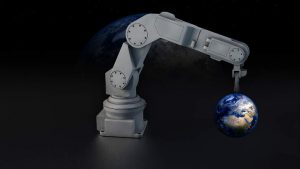 Epicor has unveiled version 10.2.600 of its ERP solution. Headlining this release are the improvements to Epicor Kinetic and the user experience. There are also some significant improvements to functionality. Among these are a new quality management module powered by ETQ Reliance, a leading QMS solution. There are also platform enhancements and several improvements for international companies.
Terri Hiskey, vice president, product marketing, manufacturing, Epicor commented: "The 10.2.600 release of Epicor ERP features numerous capabilities that can enable businesses to do more with less, improve existing worker productivity and expands collaboration across users and systems. During this time of uncertainty, we are enabling our current Epicor customers to accelerate their upgrade path with solutions that allow them to get through their upgrades quickly. Our solutions give them the ability to extend their competitive advantage by utilizing the latest technology."
Kinetic gets personal
A lot of development time has gone into improving Kinetic. Central to this is the new Epicor Kinetic Application Studio. It provides users with the ability to customise and personalise the user experience. Users and partners can now build country, industry or customer-specific experiences within Epicor ERP. Functionality includes the ability to create custom reports, trackers and dashboards within a low/no-code environment.
To support this, Epicor has added new trackers and the ability to deploy dashboards. A new Help and Support panel gives users access to videos and other learning material within the application. The panel is context-sensitive, reducing the time for a user to find the correct support materials. It also gives the user access to the Epicor Learning Center, EpicCare, and EpicWeb.
Users are now able to give direct in-app feedback about Epicor ERP. This is not a support mechanism but a conduit for ideas about new ideas or improvements. The inference is that it may not be the best way to report bugs, but that is unclear.
10.2.600 also introduces new collaboration features. The new collaboration tool supports at least 11 languages. It has integrations to Epicor Virtual Agent (EVA), Epicor Data Discovery (EDD), IoT and Microsoft Teams. Users can edit, share, flag and tag messages. The system allows the creation of groups, and it is possible to create notification based on BPM workflows into Collaborate. It means exceptions can trigger messages to a wider audience automatically, cutting down the time required to create communications.
Epicor Virtual Agent also has improvements including a new RMA skill. It enables EVA to understand the RMA process, such as an instruction to "Create RMA for X pieces of [part] to [Customer]". Available on both Android and iOS it helps increase efficiency.
Epicor Quality management System
This new module leverages the ETQ Reliance platform to deliver a market-leading QMS solution for manufacturings. ETQ Reliance is a leader in the G2 Grid for QMS. The ETQ platform consists of 8 components overlaid with ETQ Insights, which provides visual dashboards and analytics. The eight components are:
Quality Essentials
Quality by Design
Supply Chain Quality
Nonconformance handling
Health and Safety
Environment Management
Enterprise Risk Management
Complaints Management
It is not clear whether all or some components are available within the Epicor solution, and no pricing was published.
Functional improvements
The new release also has several enhancements to modules within the ERP. These include:
Finance: Improvements to AR/AP functionality and financial reporting
Shipping: A data-mapping tool and new integrations to CH Robinson's freightquote.com, Canadian carriers Loomis and Canada Post
Project Management now includes modules for Project Accounting, Contracts, and Subcontracts. It sees significant improvement.
Epicor also released DocStar Enterprise Content Management 2020.1. The update includes AP Automation enhancements, integration with Epicor ERP identity, support for multi-factor authentication and new Kinetic screens.
Country-Specific enhancements for several countries.
Platform enhancements
There is a new Azure data region in Germany. This is important for customers that need to meet German data sovereignty. With Brexit looming and the UK leaving the EU, it delivers an EU region for Epicor. For multinational companies, there is now support for intercompany transactions between Epicor ERP instances. These can be located on-premise or in different data centre regions across the world.
Enterprise Times: What does this mean
This is a significant update by Epicor of its flagship ERP. Unfortunately, full release notes were not available to Enterprise Times. Much of the information above was sourced from Encompass. Encompass is an Epicor reseller that also offers some sage advice in its blog for companies looking to upgrade their Epicor ERP solution.
It is a significant release that Epicor would almost certainly have showcased at their now-cancelled annual convention. This includes a new QMS, significant enhancements to Kinetic that takes the UI to a new level as well as some significant functional improvements.
Bob Parker, Senior Vice President, IDC Research, noted: "ERP vendors are developing solutions for companies in the mid-market that are currently experiencing change at a rapid rate. A great amount of innovation and evolution are happening in today's workforce landscape, and Epicor is offering enhanced ways for customers to utilize ERP and the cloud to safely and affordably gain visibility, productivity, tracking and reporting across multiple organizations. Multi-company, multi-instance transactions are becoming a must, and leveraging this kind of technology creates a path for growth."
Perhaps the final note should be about Epicor Collaborate. This is a timely addition of a feature that many manufacturing companies in lockdown will take note of. Carefully deployed it may allow their office staff to work remotely but effectively connected to the shop floor.