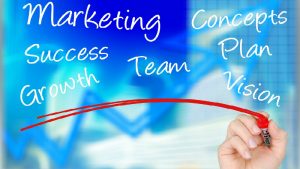 Epicor has completed the hunt for its new CMO. It was caused by the departure of Colleen Langevin to become MD of the marketing arm of Vista Consulting Group. It has appointed Paul Stoddart to the role. Stoddart will be in charge of global marketing strategy, including corporate marketing, field marketing, and teleprospecting.
One of his first tasks will be to consider what to do following the cancellation of Epicor Insights due to the COVID-19. The annual conference is one of the most important events during the year for Epicor, one where it seeks to nudge customers onto its cloud journey.
Steve Murphy, CEO Epicor commented: "With the addition of a seasoned leader like Paul to our talented global management team, we are confident that Epicor is ready for its next step. Paul brings a perfect mix of organisational leadership, client service experience and digital expertise that we're looking for to significantly increase the effectiveness of our sales efforts, partnerships and channels."
Who is Paul Stoddart?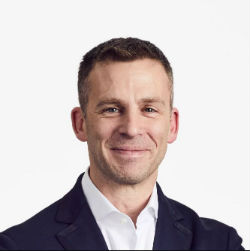 While Stoddart is English, he has spent at least the last eleven years in the US. He has had two stints at IBM. The most recent was as Vice President and Partner in the Digital Practice. He is an advocate of data-driven marketing, and it will be interesting to see how he evolves the Epicor approach to marketing.
Before IBM he was vice president of marketing at Providence Health and Service. Providence is the third-largest not-for-profit health system in the US. Stoddart also spent nine years at Microsoft rising to become Senior Director, Head of Advertising, Strategic and Competitive Projects.
How will Stoddart change the Epicor marketing machine? Two specific areas that might benefit from his experience in health are its Senior Living Solution, sold in Australia, and Epicor Tropos, sold to medical technology manufacturers. Regardless, he has the depth of experience that Epicor needs to reinvigorate its manufacturing ERP solution. He arrives at a time when competitors are upping their game.
Stoddart commented: "I am thrilled to join Epicor's leadership team, and am even more excited about the continuous innovations the company is bringing to thousands of cloud and on-premises customers around the world. I look forward to making contributions towards fueled growth for Epicor and our customers globally."
Enterprise Times: What does this mean
How quickly will Stoddart's arrival make a difference to Epicor? The current COVID-19 crisis will likely squeeze budgets. It is likely to allow Stoddart the time to plan. However, the lack of travel might make his on-boarding trickier. Regardless, within three months, one would expect to see some changes out of the Epicor marketing engine.