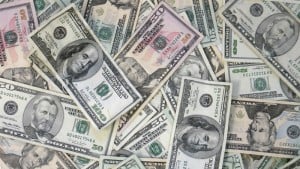 Templafy has raised $25 million in a Series C funding round led by Insight Partners. Jesper Theill Eriksen, CEO of Templafy, commented: "Now more than ever, we see the need of global enterprises to support their distributed workforce with solutions that ensure productivity and compliance when documents are created. We set out to establish a new market category and create a high return on investment for companies streamlining their document creation workflow through our platform."
The round was also backed by Dawn Capital, Seed Capital and Damgaard Company. It brings the total raised by the business document creation platform to $70 million. That it has completed this funding during the coronavirus crisis is noteworthy. VCs are postponing/reducing their new investments as a result of the crisis. However, some companies which meet a need now require the funding to accelerate growth during what is an unusual market. Templafy fits in that category.
Jonathan Rosenbaum, vice president at Insight Partners and Templafy board member, seems to concur. He commented: "Templafy's software represents a unique nexus of both end-user productivity and document compliance. This is what allows its customers to see real efficiency gains across an entire employee base. Templafy's impressive growth is driven by its easy-to-use SaaS platform, which addresses a vast market need. We look forward to supporting Templafy as they continue scaling."
Let the growth continue
The Templafy platform combines functionality to enable the automated creation of compliant documents across the organisation. The solution leverages AI to ensure that design policies are adhered to and for documents containing financial information can track usage in presentations. The system also supports the central management and deployment of email signatures and campaign across a global organisation. The solution is already used by companies such as BDO, KPMG and Ramboll. In the last year, it doubled revenue. It has now sold more than 2 million licenses.
Theill Eriksen also spoke about what the company will use the funding for. He said: "With our recent investment, we can accelerate our global expansion and continue our M&A activities to further strengthen our position at the center of the document ecosystem."
Acquisitions may extend the solution or indeed grab market share. Its last acquisition saw it take over iWRITER last year, adding more than 350,000 users with a single signature. It also acquired Berlin-based Veodin and SlideProof in August 2018. Templafy is now a leader in template management solutions. Where will it go next?
If the decision on acquisitions is not yet it is looking to invest in the North American market during 2020. It recently opened its first office in New York and hired Greg Sheppard as Chief Revenue Officer. Sheppard commented: "I'm thrilled to be joining Templafy as we prepare to drive the next phase of growth in North America, and I look forward to working with the entire team to help our business and customers succeed."
Presumably, Shephard now has the budget to enable that growth in the coming weeks and months.
Enterprise Times: What does this mean
Templafy helps companies bring control to their employees' document creation. With people working remotely, such a solution is even more top of mind. Individual creativity is likely to produce an even wider variety of documents than ever before.
Despite the impact that COVID-19 is likely to have on many businesses, Templafy will look back on 2020 as a good year. The hard work is about to start now. It will have to persuade prospects that what it offers can make a difference and help deliver cost savings. Examples of this are through its integration with Getty Images which makes it simpler for employees to use an image under an existing contract rather than risk a charge for not following the correct process in downloading a stock image.