IFS has announced its results from the first quarter 2020. The release was accompanied by a brief note from Darren Roos, CEO which indicated some concerns about Q2 at least. He makes mention of some cost reductions within the organisation, though details of these are scant. Most likely are those being undertaken by many other organisations such as cuts in marketing, events and of course, travel. The actual figures this month are:
License revenue: SKr 409 million (US$ 40.16 million) up 39% year over year.
Maintenance revenue: SKr 558 million (US$ 54.75) up 25% year over year.
Consulting revenue: SKr 583 million (US$ 57.19) up 14% year over year.
Net total revenue: SKr 1,765 million (US$ 173.16 million) up 25% year over year.
Adjusted EBITDA: SKr 318 million (US$ 31.20 million) up 23% year over year.
These increases were slightly lower in constant currency terms. In terms of looking forward, Roos is sounding a note of caution that is less optimistic than other organisations. He said: "By taking prudent cost-control measures, we are building further resilience into the business, which we believe could see downward pressure through the next two quarters. Our ongoing focus remains fixed on taking precautions not only to protect our staff and community, but to ensure our customers continue to receive the stellar product, service and support they deserve."
Most are only looking forward a single quarter. Two quarters seems more likely but the downturn for some organisations could last a year. It depends on how well companies have weathered the crisis. There is also an assumption that the crisis will not last for longer.
Enterprise Times: What does this mean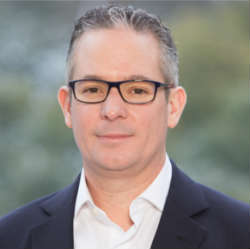 As a private company, IFS rarely reveals full details of its financials. As such, little analysis of the data is possible without that detail. Roos has not indicated how the different divisions of the company are performing. IFS has three main solutions: ERP, EAM and Service Management. Many of the industry sectors that IFS sells too have been hit hard. For example, Aerospace are unlikely to invest in large infrastructure projects for some time. Unless that is IFS can demonstrate a very quick ROI for deploying its solutions, or perhaps change how it charges for them.
As a global recession nears there is an opportunity for organisations to perhaps spread professional services fee over a period for customers to pay for solutions as cost benefits are realised. Will IFS consider that kind of approach as it looks to maintain its growth?