Boardwalktech Software is expanding its trade promotion, planning, forecasting and pricing solution via (an unnamed) local food products manufacturing company. This client is integrating additional point-of-sale data feeds into Boardwalktech's Digital Ledger Platform (DLP). When combined with existing purchase order and other supply chain information (from its SAP system), this will extend its ability to interoperate with existing systems as well as provide better operating visibility.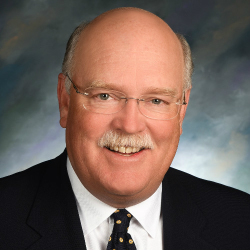 "Managing supply chain data from multiple points is a challenging task within any business in normal times, let alone in the current challenging market conditions resulting from the COVID-19 pandemic," said Andrew T. Duncan, President and CEO of Boardwalktech Software Corp.
"We are confident that this further integration of the Boardwalktech platform will enhance this enterprise's ability to manage their supply chain in a more efficient manner to ensure that the supply chain is properly managed, untimely delays are avoided and that our predictive analytics can be leveraged to optimize plans in both normal operations and during market disruptions like the one we are experiencing now."
Boardwalktech and the client
Boardwalktech's client is a US Fortune 200 multinational manufacturer and marketer of branded consumer foods sold through retail stores around the world. Managing the promotion pricing of thousands of products and making optimal decisions in real-time based on fluid market conditions presents a diversity of complex problems.
For example, accurate pricing requires flexible, multi-point integration capabilities across various information sources. These include multiple point of sale (POS) feeds from the largest retailers across the world as well as collaborating to align with internal forecast plans for anticipated lift, margin and inventory.
Boardwalktech's digital ledger technology, together with its proprietary method of managing large amounts of structured and unstructured data, has produced a platform where multiple parties can:
Work on the data simultaneously.
Deliver a collaborative, fully integrated promotion price and supply chain solution.
Do this in a fraction of the time it takes other non-digital ledger technology based applications.
In effect, the solution created on Boardwalktech's platform delivers:
Real-time predictive analytics. This can then drive (for example) dynamic promotion price change management for products.
Increased sales and margins across the business.
Boardwalktech's technology
The problem faced by many businesses dependent on multi-party planning applications is ensuring that products and services are not affected  is the inherent ignorance and/or lack of trust and alignment across increasingly complex business networks. Boardwalktech developed the Broadwalk Digital Ledger Platform (BDLP) to address this problem.
The BDLP seeks to:
Eliminate high touch manual processes.
Deliver improved multi-party information exchanges.
Reduce business risk.
Provide a richer data environment for predictive analytics.
The platform is already in use today with 27 Fortune 500 companies. These run over 100 mission-critical applications world-wide which enable:
Multi-party collaboration.
Provenance.
Verification.
Immutable (blockchain) transactions.
Hosted on a trusted, shared and secured private permissioned digital ledger cloud service, the BDLP allows for:
Rapid application development on any device or user interface.
Full integration with enterprise systems of record (for example, SAP).
Enterprise Times: what does this mean
Improving supply chains to help satisfy customer demands – getting the right products to the right place at the right time – remains a key objective for most businesses. Capturing dynamic information flows from the global supply chain, and understanding the effects of change through predictive analytics, provides for improved mission critical decision taking. This can then:
Drive improved operating results and (hopefully) better consumer satisfaction.
Free up capital.
Improve cash flow deliver better margins.
As important, for many businesses, is the opportunity to strengthen relationships with all participants or trading partners up and down the supply chain. And, in a sense, this is what matters most. With supply chains in peril – whether from trade wars or Covid-19 or other external 'threats' – a solution like that from Boardwalktech which seeks to facilitate trade will have attractions. If a blockchain-based solution helps overcome external challenges, all the better.