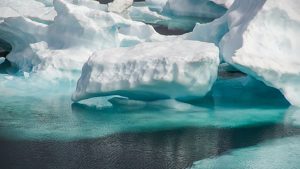 Many enterprises accept, almost fatalistically, that Accounts Payable (AP) is 'one of the unavoidable costs of doing business'.
For small enterprises that may be acceptable, primarily because they tend to have personal relationships with their suppliers. For medium and large enterprises with ever increasing invoice numbers and growing invoice complexity this is no longer tenable. One solution is to exploit the availability of AP automation. This is an approach which has become both a practical and affordable possibility. Better still it will pay for itself.
However, a different 'defense' – applicable to medium and large enterprises – tends to be to hide behind the automation implicit within modern ERP systems. This argument runs along the lines of 'we have ERP, therefore we are automated, therefore AP automation is irrelevant or superfluous: we have it covered'. The problem is that under-managed or under-resourced AP can cost far more than many enterprises imagine. Too many executives assume (or accept) impressions of AP efficiency which lie far from practical realities. Furthermore, because AP is seen as a back-end, admin function it does not attract executive focus.
For example, the conventional approach to assessing the impact of AP is to add up the burdened costs of staff deployed and divide this by the number of incoming invoices. This produces a simple cost for processing each invoice.
But this rarely considers either the many and varied additional indirect 'costs' associated with an enterprise's own internal organization or the process complexity associated with particular invoices/suppliers. Nor does it reflect the positive, or negative, implications of AP upon the quality of buyer/supplier relationship. While there are those enterprises who think the buyer is always right, more acute observers appreciate that a lax, or failing, buyer/suppler relationship may negatively affect the ability of the buyer. If the supplier does not have a positive relationship the incentive to deliver diminishes.
And finally, invoices are not the "end-all" to accounts payable. They're merely a payment instruction, but solving for that portion of the problem is only a fraction of the total payables operation.
Digging deeper
To dig deeper, arriving at a 'real cost' for AP should not ignore irritant issues like:
the cost and time to onboard suppliers
the time taken to pay invoices, including chasing approvals
duplication of payments for invoices
overpayments
late payments and fees
the application of relevant discounts and/or rebates
deposit accounting
observing regulatory and taxation requirements
and more.
Now reconsider all of the above in the context of the buyer/supplier relationship. Poor relations with suppliers do not encourage a mutually beneficial relationship. Late payments and slow processing are just one form of this.
As relevant is a common inability of buying enterprises to recognize, and act upon over time, those issues which are important to suppliers. The all too common reality is that a disconnected, back-office paper-pushing, mechanical approach to AP dominates – even though this may cause a given supplier unnecessary problems. Think about a supplier's cash flow. An illiquid or bankrupt supplier can no longer supply.
In such circumstances, relevant questions include – how many AP staff:
understand their AP processes (and even payment types)?
appreciate the costs to suppliers when buying and payment processes are inefficient?
lack the detail to expedite accurate payments when supplier circumstances warrant this
comprehend their own buyer processes in such a way that AP enables, rather than frustrates, suppliers?
The negative impact of unautomated AP
Boiled down, undermanagement of AP increases delivery risk when there are insufficient effective controls which match constructive buyer/AP involvement. In particular, outmoded, inefficient, paper-based AP processes act as a drag on the buyer enterprise's internal resources by:
increasing employee costs
reducing profits
hampering progress in meeting the buyer enterprise's business objectives
offending suppliers.
Take just one instance of the issues listed earlier – duplicated payment of invoices. In principle duplicate payments should not be able to occur. But they do, and with a frequency that would surprise executives (if they enquired). Why do duplicated payments occur? Imagine a supplier calls AP because an invoice is overdue. But that invoice has gone 'missing'. Approval is authorized for an exceptional, urgent payment 'out of cycle'. Later the missing invoice re-emerges and is processed as normal – in effect paying the supplier twice.
In an ideal world, the supplier should realize and refund the duplicated payment. First, this depends on the supplier to see the duplicate and make the refund. But, second, the supplier may not notice, or may choose not to make the refund – perhaps 'taking it as repayment' for other poor AP payment instances. Whichever, both sides lose – albeit in different ways.
AP automation
In contrast, AP automation offers a broad-based solution to many of the problems raised above. To offer three samples of what is do-able and which can have an immediate effect:
make submission of invoices to AP simple for suppliers; in effect, let suppliers email or upload directly to the purchasers portal which can also enable them to track progress through AP
apply automated AP reconciliation with orders (which is much easier when suppliers can submit or upload electronic invoices)
accelerate invoice approval for payment within the AP system by making this accessible – so there is no excuse for delays nor for AP invoice payment duplication.
Originally seen as the expensive preserve of multinationals and global conglomerates, modern AP automation is relevant, applicable and affordable for both medium and large enterprises – and especially those with a multi-national context. In the latter instance, many corporate HQs find they are obliged to provide unexpected AP resourcing to support as well as manage the complexities that subsidiaries and similar entities involve. AP automation is able to address this.
Furthermore, the complexity of supplier payments seems to be increasing, in part because of the global nature of business. Additionally, verifiable compliance with regulations and taxation obligations is becoming ever more significant. What medium and large enterprises should be doing is streamlining their AP processing via automation which complements and works with existing ERP.
And, as if this is not a sufficient justification for action, competitor enterprises are already discarding manual processes and adopting automated AP because they want to:
scale operations
minimize headcount on traditional transactional processes
accelerate their businesses
improve on buyer/supplier relationships.
---
Tipalti is the only end-to-end solution to automate the entire global payables operation in a unified cloud platform. We take the pain out of payables by cutting 80% of the workload, freeing up your team to focus on growth initiatives. We also provide the systems infrastructure to scale, with robust tax and regulatory compliance built in and financial controls to govern your AP operations. We do all of this while maintaining 98% customer satisfaction and work with leading companies like Google, Amazon Twitch, Houzz, Twitter, GoPro, and GoDaddy. We ensure success with dedicated service and support, and with more than 3 million suppliers around the world, we're ready to drive your success. Tipalti provides accounts payable teams a complete global B2B payables automation solution that makes it painless to process invoices, match purchase orders to receipts and invoices, and pay suppliers and partners around the world.