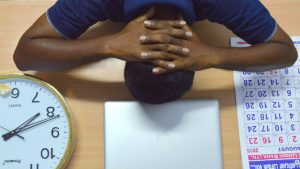 Ahead of Inforum, a second partnership for Infor HCM solution has been announced. This time Cronofy will integrate its scheduling software with Infor Talent Acquisition suite, part of the Infor HCM solution. Only a few days ago, Talemetry announced that it had integrated its Marketing recruitment solution into Infor HCM.
Cronofy is business scheduling software that integrates with several business applications and calendars. Its aim is to improve the efficiency of people booking meetings. This is especially an issue in HR where HR teams and managers can take a significant amount of time setting up interviews with both internal and external people.
A recent survey by Cronofy highlighted the scale of this issue. It found more than 64% of recruiters took more than two days to schedule an interview. Worse, 24% took longer than 4 days. This combined solution alleviates this issue for Infor HCM users by providing an integrated solution that does not require additional data entry, streamlining the recruitment process further.
Solving the challenge
Infor Talent Acquisition manages the complete recruitment and selection process. The challenge comes when setting up interviews for a mix of external and internal participants. Cronofy helps to resolve this using interfaces to several different calendar systems including:
Exchange
Office365
Google Calendar
Apple iCloud Calendar
Outlook
Recruiters can allow applicants to select a slot rather than having one imposed, by sending a link to the Cronofy system. As applicants update appointments, new users will see the updated information in real time. Where multiple people are required the applicant can see whether they are available for the interview and select accordingly. Initially, only simple scheduling tasks are available from within Infor. The intent is to continue working on improving the integration. In time, this should allow Infor users to schedule everything from one-on-one interviews to complex sequenced interviews processes.
Adam Bird, Cronofy CEO and co-founder commented: "Cronofy delivers a unique way to add scheduling features to software. The combination of APIs and user interface elements enables software providers to deliver best-in-class scheduling without their customers leaving their tools. We're excited to partner with Infor to help their Talent Acquisition users become dramatically more productive."
On a LinkedIn post he added: "Really looking forward to enabling Infor HCM to save more people more time. Candidates, hiring managers and recruiters will benefit from best in class scheduling without leaving their Talent Acquisition suite."
Enterprise Times: What does this mean?
This is the second HCM partnership announcement by Infor just before its annual conference in New Orleans begins. It appears Infor is hoping to strengthen its HCM product without developing that functionality itself. Is this a slight change in direction prior to an IPO under the new leadership of Kevin Samuelson?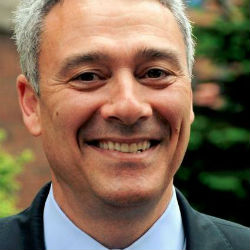 Bill Vellante, vice president and general manager, Infor HCM commented: "Infor continues to seek out new partnerships to find increased value for our customers, and we are committed to ensuring that any organization that decides to partner with us is supported by the most innovative applications and thinking,"
For Cronofy, a UK based company, this is a partnership that could see it continue its growth trajectory faster in the US. However, the press release reveals little about a combined marketing strategy. In addition, is this just the first Infor application that Cronofy will integrate to? There are others such as CRM that might also benefit from this app.