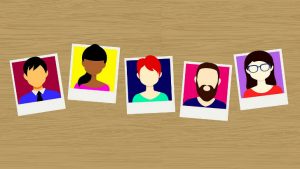 Talemetry has announced a new partnership with Infor ahead of the latters global conference Inforum next week. The partnership delivers an integration between Infor CloudSuite HCM and the Talemetry enterprise recruitment marketing platform. Talemetry will be exhibiting their product at Inforum.
Stronger together
The combination of the two solutions will provide organisations with an integrated solution that combines the Infor HCM solution with the Talemetry enterprise recruitment marketing platform. Talemetry provides access to more than 38 million candidate profiles through its integration partnerships such as LinkedIn, ZipRecruiter, Indeed and Monster. It provides an expanded candidate reach while delivering an ultra-personalized candidate experience and ensuring that the right candidates are attracted to the right roles.
Peter Clare, SVP and General Manager, Talemetry commented: "Our new collaboration with Infor enables mutual customers to reach candidates more quickly, leveraging enhanced recruitment marketing capabilities on a single, integrated platform. Together, our solutions provide exceptional sourcing and talent attraction capabilities to help ensure candidates have a simple, intuitive and engaging experience throughout the entire talent lifecycle."
As organisations need to differentiate their recruitment experience, candidate marketing platforms such as Talemetry provide a differentiation from competitors. For employers, Talemetry provides full cycle recruitment marketing. This includes career sites, application module (Talemetry Apply) and a candidate relationship management module. Candidates benefit from an AI powered interface that provides a chatbot and uses  Google Cloud Talent Solution to better interpret their intent when applying for roles. Employers are also able to distribute jobs to job boards, social media platforms and agencies to further enhance the recruitment process.
Bill Vellante, Vice President and General Manager, Infor HCM commented: "Providing our customers a way to more effectively engage candidates before they apply is essential in converting more candidates into applicants. Our new collaboration with Talemetry can help enterprise companies access to top talent when they need to hire quickly. The integration of Talemetry into CloudSuite HCM is designed to streamline the recruitment process and help our customers get more high quality talent and stay competitive in a tight global talent market."
Enterprise Times: What does this mean
Recruitment has been a pain point for organisations for decades. This combination could provide Infor CloudSuite HCM customers with a wider pool of candidates, help to provide better candidates for the selection process and make the process more efficient. In combination with Infor Talent Science, which further helps with the selection process, the Infor ecosystem can now provide a more comprenhesive experience. Jill Bothwell, Senior Product Manager, HCM, Infor commented: "Talemetry's recruitment marketing platform is the perfect complement to CloudSuite HCM. It significantly expands the reach of our clients to top candidates and provides a wealth of untapped talent pools for hiring consideration. We expect our enterprise clients to see vast improvements for both quality of hire and time to hire."
Infor is not the only ATS and HCM solution that Talemetry integrates to. It also has integrations with other leading HCM applications including Workday, Oracle Taleo and SAP SuccessFactors. ATS integrations include Canvas, IBM Kenexa, iCIMS and PeopleFluent.