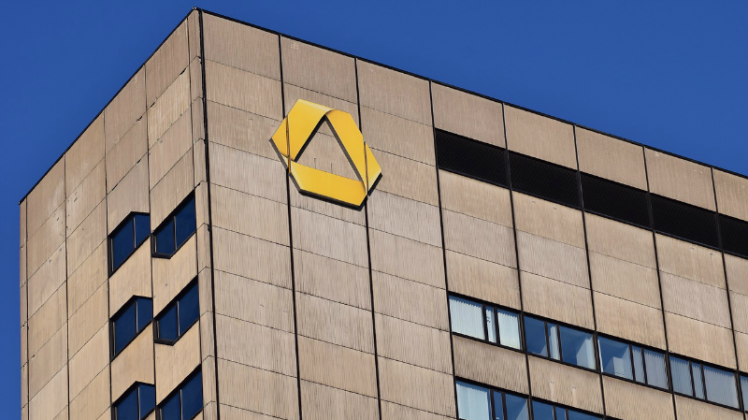 Two blockchain developments involving Commerzbank have materialised. The first involves logistics/supply chains, Marco Polo and others. They executed a real-time pilot transaction for the first time. The second involves a blockchain-based payment solution for machine-to-machine (M2M) payments.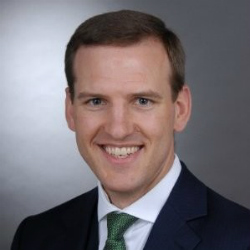 "The goal for future development is to expand the Marco Polo network, bringing additional relevant parties for trade transactions on board – such as insurance companies, inspection authorities, local chambers of commerce, etc. In this way, the entire supply chain can swiftly and digitally be mapped", added Enno-Burghard Weitzel, Commerzbank's Global Head of Trade Finance Products about the first.
Logistics, supply chain, blockchain and Commerzbank
The Marco Polo Network and Logwin executed a real-time pilot transaction. In doing so Commerzbank and LBBW set a new milestone in the digitalisation of commercial transactions based on blockchain technology. In this instance the logistics provider, Logwin AG, was part of the digital process chain – directly, and in real time. This is what the participants believe is the milestone in the expansion of the digital trade finance ecosystem.
An important objective of the Marco Polo network is to obtain all trade data necessary for a transaction as directly as possible, from the original data source. This includes external third parties, such as logistic providers. The data transfer executes via the blockchain for distributed ledger technology (DLT) platform simultaneously to the settlement of the real trade transaction.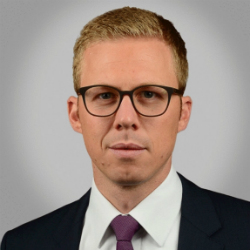 In this instance, LBBW and Commerzbank executed the trade transaction between Voith and KSB SE on the Marco Polo network (the latter using R3's DLT platform, Corda). In the transaction, the participants agreed the order and delivery data via Marco Polo. They secured the payment terms by an irrevocable payment commitment, to trigger through automated matching of trade data. For the first time, automatic matching of the trade data occurred with the involvement of the executing logistic provider (Logwin), which entered the relevant transport details directly into the network.
"For Logwin, participation in the real-time transaction with parallel data transfer has shown just how much potential there is in the DLT technology – how it helps to significantly simplify and accelerate the processes – on the part of the logistics partners as well as their customers", confirmed Managing Director Lars-Erik Poths and Key Account Manager Konstantin Wunsch at Logwin Air + Ocean Deutschland GmbH.
Machine-to-machine payments via blockchain
As a result of digitalisation, machines are increasingly interconnected with each other and operating with rising degrees of autonomy. At the same time, independent communication and interaction between machines (called machine-to-machine or M2M) is happening. This  enables the settlement of mutual payments which means that payments in automated contexts will no longer need to be triggered by human intervention. Current payment systems are not yet able to meet these requirements.
Working together with its research and development unit main incubator, Commerzbank has developed a blockchain-based payment solution for machine-to-machine (M2M) payments. A fully automated payment process – between an electric charging point and a Daimler truck system – has taken place. For this transaction, Commerzbank:
issued Euros on a blockchain
provided Daimler Trucks with "cash on ledger" (the money on the blockchain) to process the payment.
The pilot successfully demonstrated that both charging and subsequent payment processes can perform in a fully automated manner (without human interaction). Over the short term this may lead to efficiency gains in logistic chains while also leveraging considerable potential as vehicle automation increases.
Thereafter this solution may have many further use cases, for example in:
the chemicals sector
manufacturing
real estate.
"After having completely digitised securities transactions in past pilot projects, the focus is now shifting to DLT-based payment structures. As a bank we see our mandate as creating new digital payment architectures for our clients", says Stephan Müller, Divisional Board Member Transaction Banking, Commerzbank.
Enterprise Times: what does this mean
Both of these 'transactions' occurred in a pilot setting. Nevertheless, the implications for Commerzbank, an institution that has appeared vulnerable in recent years, as an enabler as well as of advanced, blockchain settlement systems, could be profound.
The Marco Polo example demonstrates that the many parties in an extended supply chain can benefit. With the M2M example this shows:
'cash on ledger' for automated M2M payment processing is practical
eMoney-based payment processing has value when provided in collaboration with industrial partners.