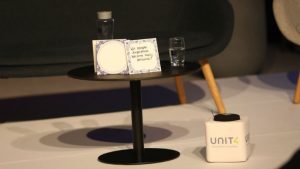 The main news from the Unit4 Connect Ambassadors 2019 was around a change in pricing strategy. Mike Ettling, CEO is already having an impact on how the organisation is approaching the market and has made some small but significant changes to its strategy going forward. Enterprise Times spoke to Ettling before the event started in earnest and that interview will be published later this week. The two pricing changes were around its chatbot solution, Wanda and cloud migration.
Wanda now included
On stage during the Tuesday keynote Ettling announced, what he later described privately as, a clarification of strategy around the pricing for Wanda. In fact, it feels more like a change of strategy. Previously, Unit4 charged for its chatbot, Wanda. He announced that Wanda would be included as standard within Unit4 Business World ERP.
Wanda is an AI powered chatbot that delivers a text based interface through several collaboration tools including Slack, Skype, Microsoft Teams and Facebook Messenger. Launched in 2017, it has recently added French and German to the previously supported English, Norwegian and Swedish languages.
First announced at the Connect Ambassadors in 2017 it now provides a UI for tasks such as:
Purchasing
Time recording
Travel & Expenses
Employment (HR)
Workflow approvals
Company policy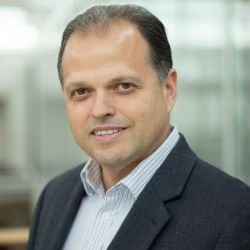 Mike Ettling, CEO of Unit4 commented: "Our self-driving and conversational user experience delivers a new people experience in enterprise software, and sets us apart in the market. People want to feel a sense of pride in the work they're doing, and have the opportunity to be creative, to develop new ideas and to work with other like-minded people to drive projects forward. People-led organizations get that. They're focused on improving people experience fast, and we're delivering the software that will help them."
Why the change of strategy? Ettling himself said: "I fundamentally believe that people expect smart software. You see it time and time again where people try to sell the next cool thing."
Ettling believes that Ai should be integrated and part of the price. His product team is also very happy. Unit4 collects the questions asked of Wanda, that she is currently unable to answer. This allows them to improve the existing task functions as well as prioritise and extend the tasks it is capable of.
Cracking the old chestnut – cloud migration
In a bold move Unit 4 has also announced that it has introduced fixed pricing for customers to migrate to its cloud solutions. Ettling believes that cloud solutions should be implemented as quickly as possible.
The intent is to avoid spending time looking at the detailed process and implement a solution that matches existing business processes. Instead, each installation takes a template for a given vertical and applies best practice. While there are some process changes allowed, in the main those can be addressed in life as part of the adoption process. There are three fixed price offerings based on an initial free assessment:
Small – fixed price of €15k and commitment to complete in 20 working days.
Medium – fixed price of €35k and commitment to complete in 40 working days.
Large – fixed price of €75k and commitment to complete in 75 working days.
There is a fourth offering, the more traditional catch all version, Enterprise. This comes with a tailored price based on the assessment.
The actual package selected depends upon the complexity of the existing install as much as the size of the company. The offer is only available for existing customers looking to migrate to a cloud hosted Business World solution. It is not available for competitor on-premises ERP's looking to move to Unit 4 solutions. Nor is it available for companies to upgrade to the latest version of the Unit4 software. Though this is an approach that Ettling is hoping to deliver in due to course.
Once upgraded to the new platform, companies are able to take advantage of the modern micro-services enabled architecture that Unit4 has. It also provides access to its chatbot Wanda and other services. Hosted on Azure, Unit4 also leverages the security and scalability that Microsoft offers.
Ettling added: "Our customers differentiate themselves through their people and the services they offer. Moving to the cloud and our People Platform will bring them massive advantages and access to new technology that improves the people experience and enables competitiveness.
"Our fixed-price cloud migration will help them get faster time to value, cut costs, and quickly derive benefits from running their solution in the cloud with minimal risk. It's an extremely competitive offering. We've established a team of cloud migration experts to deliver clear onboarding plans and a transparent journey overview throughout. There will be no surprises for customers."
Enterprise Times: What does this mean
Ettling is looking to create a new cloud company rising Phoenix like from Unit4. His assessment, after only 30 days in the role, is solid. He also understands that changing the prices are just a small step on a road that will involve a lot of change at Unit 4. This will include some changes to culture, especially in the support and professional services teams. The support functions should do less support and more improvement of customer adoption. Professional Services need to deliver projects faster.
Ettling added that cloud projects should be a quarter of the length of on premises ones. He commented "One of the biggest transformations (for us), (we) operate like an on premises company doing cloud. (We) need to operate as a cloud company with a book of on premises installations….That's where you will see us change in the next 12 months to look and feel like a cloud company."
If Ettling can complete the necessary changes, maintain the focus and retain the positive culture at Unit4, it should start to regain the recognition and leadership it once had. His intent is clear and these decisions, while seemingly small, are actually having a big impact within Unit4 as it adjusts to a new style of leadership.