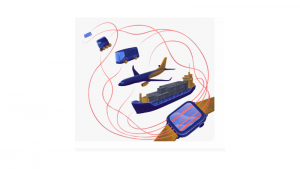 Plug and Play has plans to open a supply chain and logistics accelerator program in Northwest Arkansas. The new program will bring innovative startups from around the world to Northwest Arkansas. The intention is to build the region's innovation ecosystem. Of key importance, the area is home to Walmart, Tyson Foods and J.B. Hunt (transport). These being with them a network of global and US national companies as well the University of Arkansas and support from the Northwest Arkansas Council. An official launch event will take place in Northwest Arkansas this summer.
Greg Smith, Executive Vice President, Supply Chain, Walmart U.S. said: "Innovation that increases efficiency in our supply chain will help our team continue to be a competitive advantage for the company and ensure we can maintain everyday low prices for our customers however they want to shop.
"By combining the strength of Walmart and the speed of startups, this partnership with Plug and Play will accelerate innovation and support our efforts to maintain a best-in-class supply chain."
The vision
With a population of over 555,000 people, Northwest Arkansas is a leading regional economy which has the capability to provide access to a network of industry experts from:
Fortune 500 companies
leading supply chain and logistics organisations
the faculty at the University of Arkansas focused on business development opportunities.
Plug and Play will work collaborate with participants from the region to identify key industry challenges in the supply chain and logistics arena. Once identified, Plug and Play will seek out startups in an accelerator to develop solutions to these key challenges. The program will:
create two cohorts of 10 companies each year
feature workshops, mentorship sessions and summits.
The effort – supported by the Walton Family Foundation, the Arkansas Economic Development Commission and founding corporate partners J.B. Hunt, Tyson Foods and Walmart – will have local coordination provided by the Northwest Arkansas Council. The intention is to encourage innovation, business development and investment in Northwest Arkansas. As such the accelerator will focus on:
supply chain optimisation
blockchain
last-mile delivery
warehouse automation
IoT sensors
predictive analytics
machine learning
and more.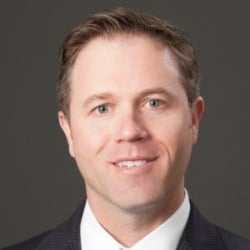 "This new relationship with Plug and Play will leverage our regional strength in supply chain and logistics," said Nelson Peacock, the Northwest Arkansas Council's president and CEO. "This program will shine a greater spotlight on all of the great things happening in Northwest Arkansas."
Plug and Play and supply chain
Plug and Play Supply Chain & Logistics offers a specific supply chain and logistics innovation platform. With the aim of making technological advancement progress faster, and headquartered in Silicon Valley, it has built:
accelerator programs
corporate innovation services
in-house venture capital expertise.
Founded in 2006, it has presence in over 20 global locations. Involved in over 10,000 startups and with c. 280 official corporate partners, it believes it has created the ultimate startup ecosystem in many industries with active investments placed with some 200 leading Silicon Valley VCs. It hosts more than 700 networking events per year.
With over US$7B raised in funding, successful investments include:
Danger
N26
Guardant Health
Vudu
SoundHound
Dropbox
Rappi
Lending Club
PayPal.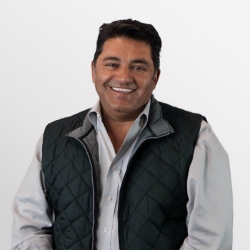 Saeed Amidi, CEO and Founder of Plug and Play said: "We are very excited to begin our work with these great organizations like Walmart, J.B. Hunt, and Tyson Foods in Northwest Arkansas to develop the ecosystem and culture of entrepreneurship.
"With our startups, we can bring efficiency and cost savings in the supply chain. Through this new operation here, we will be able to connect Northwest Arkansas to Silicon Valley, China, Singapore, Germany, and the rest of our global network."
Enterprise Times: what does this mean
While North Western Arkansas might not be regarded by most people as an obvious centre of supply chain and logistics expertise, the presence of Walmart (perhaps the ultimate supply chain manager), Tyson Foods and J.B. Hunt provides an almost perfect combination of challenges and people who understand what the future needs. After adding the support of the Walton Family Foundation, a University and support from the local Council, Plug and Play should be tapping into a rich vein of both problems to solve and potential consumers of solutions.
The importance of blockchain to improving supply chain management and the associated logistics rolls on, as Enterprise Times (ET) anticipated. While no original new solutions will (likely) emerge in 2019, this accelerator could be breeding new insights by 2020. ET hopes that enterprises will be able to see what emerges (rather than have developments carefully hidden by the progenitors).