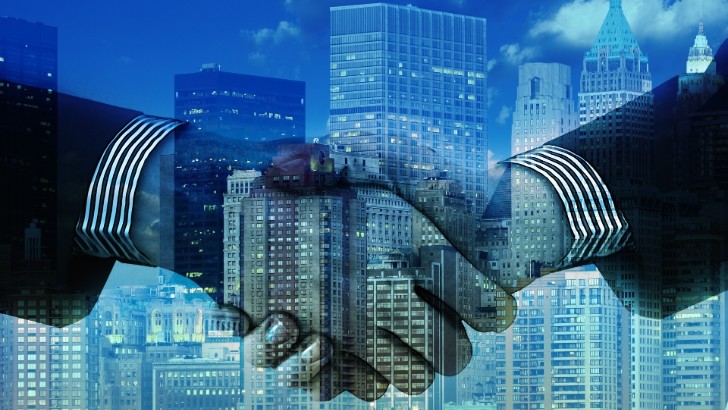 Tech M&A has reached record levels in recent years and the outlook for 2019 is similarly robust. There are headwinds, such as global economic uncertainty, rising trade and tariffs wars as well as concerns closer to home and fears surrounding Brexit.
These are more than compensated for by longer-term fundamental tech trends. Key drivers include:
the ever-increasing digitalisation of economies and services,
large non-tech company's buying tech companies to stay relevant
big tech companies buying more nimble, innovative tech businesses to expand into new markets.
Sectors which are likely to be the most active include HealthTech, FinTech and Digital Advertising. Economies globally, including the UK, are continuing to reshape their business landscapes ahead of a far more digital and tech dominated future.
Deal value continues to grow
The global value of tech M&A deals has been on the rise since the start of the decade. In 2010 tech M&A was valued at $180bn. Five years later it had tripled in value to $575bn. In 2017 deal flow was slightly more mute at $33bn but the first half of 2018 saw $268bn suggesting a rebound in valuations. This resurgence was, however, cut short by global stock market volatility in the final quarter of 2018 creating uncertainty over valuations, prompting companies to hold back on M&A.
Recent research from Deloitte suggested continuing global economic uncertainty would be a barrier to M&A for the foreseeable future with deals restrained by global trade negotiations. Some 58% of private equity respondents to the survey said tariffs will have a negative impact on their deal making. A further restraining factor was considered to be the potential for rising interest rates, increasing the cost of debt and causing companies to stall on transactions. However, the US Federal Reserve, from which many other developed economy central banks take their cue held rates steady in March, so fears on this score have eased.
Bigger macroeconomic factors
With regard to the bigger macro factors, particularly economic uncertainty and trade wars, these are likely to be trumped by long-term fundamental economic, business and tech trends. As economies reshape and markets adapt to the inevitable further penetration of technology into all sectors, many markets will experience rapid and innovative change. This will be as a result of the desire of large companies to retain or expand market share through tech acquisitions, as well as consolidation among small tech businesses.
European tech outlook
European tech M&A activity has historically lagged behind that of the US and Asia, but 2018 was a record breaking year for the region. Overall Telecoms, Media and Technology (TMT) M&A deals were valued at €169.1bn, some 177% higher than the year before at €61bn. It also surpassed the previous pre-Financial Crisis high by some €36bn. Within that overall figure pure Tech accounted for €51.7bn of dealflow. Much of this is being driven by global investors such as Softbank, Google, Tecent, as well as a number of European and American private equity and venture capital firms. Increased activity of non-tech companies as buyers in these transactions, due to rapid digitalisation and disruption in almost all traditional industries, was another feature.
A look at the industry's sub-sectors
Within this FinTech has been one of the key sectors to have seen a significant rise in deal flow. Globally, 2018 saw 349 M&A transactions with a value of $63bn. It also saw the highest ever investment in FinTech start-ups, with a total disclosed transaction value of $30.8bn.
Regionally, Europe accounted for a significant share of FinTech M&A's. Last year, notable deals in Continental European included:
Nets and Concardis' $6bn merger,
PayPal's $2.2bn acquisition of iZettle and ICG
and Hg Saturn's buyout of IRIS software for $1.7bn.
Closer to home, the UK proved particularly fertile hunting ground.Two of the biggest deals of the year were Vantiv's $10.4bn acquisition of Worldpay and CME Group's acquisition of NEX Group for $4.96bn
Another industry experiencing fundamental change through technology is health. The opportunity for technology to integrate with healthcare comes from the growth of wearable tech and an increasing focus on maintaining healthy lifestyles, well-being and fitness. As such, 2018 saw 229 HealthTech M&A's deals reach a total value of almost $50bn.
But it is longer term trends, including growing/ageing populations, record levels of chronic lifestyle diseases  that are the catalysts driving digitisation in the sector. Technology is evolving quickly to meet demand, with artificial intelligence and wearables leading significant tech disruption of the healthcare sector.
Tech giants, including Apple and Microsoft, are well aware of the potential in this sector which may help explain why the US currently dominates M&A activity. Veritas Capital and Evergreen Coast Capital completed the acquisition of AthenaHealth, a point-of-care mobile app, for $5.7bn in 2018, In addition, Amazon acquired online pharmacy PillPack for nearly $1bn.  HealthTech M&A in Europe has been more muted with Dutch tech and health giant Philips the most active completing seven acquisitions over the past 30 months.
Meanwhile digital marketing and advertising has seen a surge in M&A activity up 144% to $33bn in 2018 compared with a year earlier. Much of this activity has been driven by consolidation such as
IPG's acquisition of Acxiom marketing solutions for $2.3bn,
Dentsu acquiring Aegis for $3.7bn, and;
Adobe's acquisition of Marketo for $4.5bn.
Those companies hoping to challenge Google and Facebook's 58% market share through acquisitions however still have their work cut out for them.
Undeniably, the disruptive nature of technology has transformed the economic landscape. It has led to large tech and non tech companies increasing their deal making in the tech arena. This has created a competitive tech M&A environment. This will continue to thrive in 2019 as businesses seek to open up lucrative opportunities to capitalise on an ever increasingly digital and tech-enabled world.
---
Cavendish is the UK's leading sell-side M&A specialist; with over 30 years of experience we've successfully completed some 600 company sales. Since our foundation in 1988, we've built unrivalled specialist expertise in managing the sales process.
We also offer invaluable pre-sale planning advice to enhance the attractiveness of businesses to potential purchasers by developing a unique Exit Planning process that is put in place between 12 and 36 months before the start of a sale exercise.
Cavendish is a member firm of Oaklins – the world's most experienced mid-market M&A advisor. Oaklins has trusted senior specialists who are entrepreneurs with skills and experience to ensure the best results for our clients. With over 1,500 deals closed in the past 5 years Oaklins ensures the best results, always involving industry specialists who take a global view and leverage deep local connections.