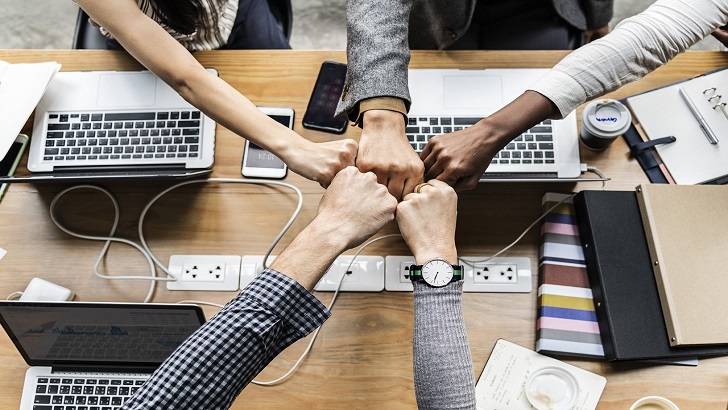 Adobe have announced the next generation of Adobe Exchange. The Adobe Exchange is a marketplace containing thousands of apps created to enhance the user experience with Adobe products and solutions.  It supports the next generation development and management of technology partners' applications and integrations with Adobe solutions. Advancements include new Adobe I/O APIs and services to help partners and developers build and publish Exchange applications. In addition, new enterprise authorisation and installation capabilities to help customers find and acquire applications.
The release builds on the strong partner adoption of Adobe Exchange. In the past 12 months Adobe has seen over 74-percent growth in the number of partners using the marketplace. The channel is seen as an essential sales and distribution platform to reach enterprise customers. With the addition of Marketo and Magento, customers now have access to over 10,000 marketplace applications, extensions, data and services.  This will optimise every stage of the customer journey across Adobe Creative Cloud, Adobe Document Cloud and Adobe Experience Cloud.
Supporting partners and developers
"We are excited to see all the ways that partners and developers are building on and extending Adobe products and services through the Adobe Exchange marketplace," said Amit Ahuja, vice president, Experience Cloud Partners at Adobe. "Together, we are accelerating innovation and delivering tangible value for our customers."
For example, an Invoca and Adobe solution empowered credit repair, Progrexion to gain visibility into conversions happening over the phone. By bridging online and offline customer journeys, the company increased sales and signups by 40 percent. At the same time the company decreased cost per acquisition by 9 percent.
The enterprise authorisation and installation advances in this release empower customers to more easily acquire Exchange applications. Customers can see all the Adobe Exchange applications installed by their organisation under My Exchange. They can request applications through their organisation administrator. Meanwhile, enterprise administrators can authorise and install Adobe Exchange applications built on the Adobe I/O framework.
Major improvements
Notable improvements for partners and developers include:
Streamlined packaging and distribution: With Adobe Exchange App Manager, partners can create Exchange applications that connect to Adobe I/O APIs and services, access Adobe product sandboxes, document application features and benefits, and publish applications on Adobe Exchange marketplace.
Access to rich collection of Adobe APIs and services: This release includes a wealth of new APIs and services for partners to easily integrate their Adobe Exchange Applications:
API Gateway. Adobe Exchange applications can now make API calls to numerous Adobe APIs using a single enterprise authorization mechanism.
Event Gateway. Partners can subscribe to real-time events using Adobe I/O Event Gateway.
Adobe I/O Runtime. is a new serverless platform allowing partners to run custom code responding to events and executing functions in the cloud. No server setup is required.
Adobe Sensei. Partners can leverage the power of artificial intelligence, machine learning, and advanced algorithms in their Adobe Exchange applications by making calls to Adobe Sensei.
Partners that have already built and published an application on Adobe Exchange will need to update their application to the new Adobe I/O framework. This migration will give partners access to valuable new services. At the same time improving the customer experience and making the application more attractive to enterprises says Adobe.
Enterprise Times: What this means for businesses?
Adobe is one of the few companies with a serious service offering across content creation, marketing, advertising and analytics. The company's purchase of Magento last year was the final piece of the jigsaw by meeting the public's growing appetite for eCommerce. Adobe now has real-time experiences across the entire customer journey.  The creative cloud platform contains thousands of extensions, plug-in, scripts, APIs and code. Everything needed to support creativity and extend the functionality of creative cloud applications.
The company announcement at the Adobe Summit is now positioning the company to seriously challenge some of the established players in the enterprise level marketplace. Another large step for Adobe in the eCommerce landscape.