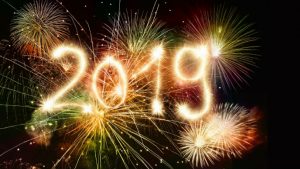 Sage Intacct has announced its first release of 2019 in a blog by Sandi Main, Director Product Marketing at Sage Intacct, Inc. She highlights three areas that have seen significant improvement with the release Sage Intacct Release 1 2019. These include dynamic allocation enhancements, project billing and an improve UI. However, the update has far more than Main highlights in her blog.
Usability improvements
The user interface improvements stem in part from the general release of Action UI. Previously in beta, this is a modern look and feel for the Sage Intacct product. Customers need to switch on Action UI to take advantage of the features it contains. One such feature is the Accounts Payable workbench that improves the efficiency of AP clerks to handle data sets. This includes filtering and an outbox that acts as a holding area for draft payment requests.
There is also a new look and feel for bank reconciliation. Based on customer feedback, users are able to import, filter and keep specific data visible when switching between views. Users can also add favourites to the global menu. In addition, drag and drop functionality now supports multiple attached files for each transaction.
Other improvements to the look and feel include a "mini makeover" for the revenue management. For reporting users, Sage Intacct delivers two new dashboards. This means that users no longer need to create their own dashboards from scratch, speeding up and simplifying the set up process.
There is even an improvement for auditors. The audit trail now includes more detail in the open and close audit. It is also easier to export user permissions in a CSV view to allow for faster analysis.
General Ledger
As Main highlights, Dynamic allocations has also been improved. It is now possible to generate allocations multiple times for different time frames. At month end, user can create an allocation group that combines allocations together. This enables users to process multiple allocations with a single click.
Intacct now has the ability to create bulk actions for journal entries as well. Users can post, de-duplicate and reverse multiple journal entries using the new Mass Update function.
For companies looking to change accounting method from cash or accrual-based to dual method accounting, the new release takes some of the pain out of that transition. While Intacct still advises accountants to contact an Intacct specialist before making the transition, it has improved the process, reducing errors that caused additional work during the process.
Project Accounting
Updates to project accounting also include the ability to bill fixed fee projects based on the percent complete of that project. The system can now create an invoice based on either the hours delivered on time-sheets submitted or on the observed percentage complete amount. This significantly cuts down the onerous task of calculating the invoice amount. The update also supports project cancellations allowing the user to bill the remaining amount of work prior to the cancellation date.
There are other enhancements to project billing. It is now possible to bill for transactions created by transaction rules applied to time-sheet entries. It allows companies to complete cost plus billing based on direct labour costs, indirect costs, and fees. Labour rates can be set up on employee groups rather than an individual. This reduces the workload and ensures a consistent approach for customers no matter who delivers project work.
There is also support for transfer costs with the support of employee groups. This is important for multi-company or multi-national professional services organisations as they look to bill for resources from a different entity. Rather than having to create separate billing entries the employee group handles the transfer costs.
Inventory
Another area that sees several updates is Inventory. Users are now able to record estimated landed costs. This enables customers to better forecast their inventory costs and profitability earlier. As the actual landed costs are updated, a comparison can be done to improve future estimations and create a better view of profitability.
There is now support for Cost of Goods Sold (COGS) adjustment journals for prior periods. This reduces the effort required by users to tie the GL entries with the inventory ledger. For customers that import inventory lists from a separate system, Intacct has also improved its import function. Rather than reject the complete import, users have the option to only reject those lines items with error. A separate CSV file is created with the failed line items, which should enable a quick correction and re-import. There is also support for more list pages to import, these include:
Items
Price Lists
Product Lines
Units of Measure
Warehouses
While useful for companies looking to update data, this will also help during the implementation of Sage Intacct.
Technology improvements for Release 1 2019
Release 1 2019 also includes several technology improvements. They include:
Minor improvements to the Salesforce CRM integration.
Improvements to the web services API including several new API functions
Additions and improvements to the help information and some new self-paced learning courses. There are four new courses available:
Enterprise Times – What does this mean
This is a significant update from Sage Intacct though not one that includes a new major feature. Instead there are several product improvements that many customers will welcome. The completion and general release of Action UI is the culmination of a few years work.
As Main comments: "Sometimes as accountants, we feel like we're drowning in the operational day-to-day details of our work, and it's easy to forget that we do things that have a real impact on the business. For instance, we help the business understand and drive profitability. And we can accelerate the collection of cash. Release 1 helps you do both of those things."
Not every release needs to come out with major new new functionality. In its previous release Sage Intacct offered up a new planning and budgeting capability and customised report writer.  This release is nevertheless has some important new features that many organisations will both enable efficiency improvements and improve the running of their business.