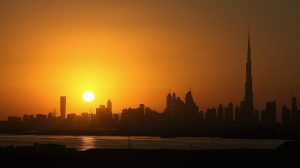 At Grow Live Dubai, part of Oracle OpenWorld Middle East NetSuite has announced how it will strengthen its presence in the region. It has expanded its partner ecosystem in the region, announced customer wins and introduced a SuiteSuccess module specifically for the Middle East market.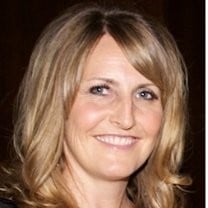 Nicky Tozer, VP of EMEA, Oracle NetSuite commented: "The UAE is putting a huge focus on business growth and economic development and this is creating a unique opportunity for innovation. With our new innovations and expanded partner ecosystem, we are strongly placed to help UAE customers capitalize on this opportunity."
Growing Customer Base
NetSuite has announced three customers in the Middle East at the event.
Dubai-based (though Algerian headquartered) smartphone manufacturer Condor Middle East.
Munchbox which has grown in triple digits, enabled by NetSuite in recent years.
UAE based retail distributor Denaster General Trading LLC, where NetSuite helped its international expansion. Deep Bhogal, Managing Director, Denaster General Trading LLC commented: "To support our international expansion, we need a flexible business platform that can give us a real-time view into our business. NetSuite meets this need and its proven track record of helping companies like ours scale internationally will be a huge advantage."
These three are examples of a high tech manufacturer, e-retailer and wholesale distributor demonstrating the breadth of industries that NetSuite is able to support.
SuiteSuccess Industry Cloud solution
Having recently announced additional SuiteSuccess solutions for both Europe and Australasia, NetSuite also revealed one for the Middle East. SuiteSuccess Financials has been developed to support the rapid implementation of NetSuite from a finance centric point of view. It includes local tax support including the Unified Value Added Tax (VAT) agreement signed by Gulf Cooperation Council (GCC) countries.
For internationalised companies like Denaster, SuiteTax, NetSuites tax engine, now supports more than 110 countries for VAT and other taxes. Globalisation is one of the keys to NetSuite success. This was a point highlighted during a recent conversation with Craig Sullivan, Group Vice President, Product Management at NetSuite.
Partners key to further growth
NetSuite has also added seven "new" partners recently. The press release, however, does not reveal whether these are all based or even active in the region, or how new. Headquartered in India, but with a global presence, Aarialife Technologies is one of the seven. Amit Prabhu, General Manager of Aarialife Technologies commented: "We've partnered with NetSuite on over 400 implementations. We view NetSuite as the number one cloud ERP company in the UAE as it enables organizations of all sizes to adapt to this fast-changing market." That they have completed so many implementations already indicates that this partner is not that new, or at least has been working with NetSuite for years.
One of the new ones is probably Sharaf HQ Investment, part of the Sharaf Group. It includes Sharaf IT Solutions which currently lists Sage and LS Retail as its supported ERP solutions, not NetSuite. Additionally, neither they nor Information Dynamics (another Sharaf Group technology company) are listed as NetSuite partners yet. If the ink is still drying on the agreement that is not a complete surprise, there is an onboarding process. Farhan Al Bastaki, CEO, Sharaf HQ Investment commented: "We're delighted to join forces with NetSuite. This investment will allow us to apply our advanced ERP implementation capabilities to NetSuite's world-leading business management software skills so we can support customers across the region to achieve greater efficiency in their organization."
Enterprise Times: What does this mean.
This is a significant triple play by NetSuite. It is delivering region specific functionality with customer advocates and implementation resources to meet the expected growth in demand. This is a holistic approach that should see further success in the region. With countries in the region investing heavily in a digital future, this is also a timely announcement for NetSuite.
Government Digital 2030 initiatives are pouring investment into the sector. Those companies need business software to manage themselves and help deliver services and products. NetSuite is poised to take advantage of this growing need in the region. It is not without competition though. Infor has recently increased its win rate in the region as well and expanded its partner network.