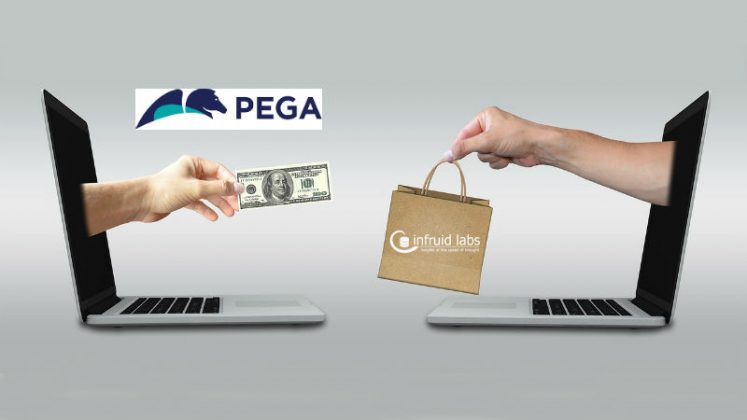 Pegasystems has announced that it has acquired the assets of Infruid Labs, a business analytics and data visualization software company for an undisclosed sum. The acquisition sees Mahesh Yellai Founder and CEO of Infruid appointed as senior director, data & analytics, Pegasystems.
Tellai commented: "Pega continues to be at the forefront of innovation in AI, decisioning, and analytics, and I am thrilled that Infruid's advanced business intelligence and visualization capabilities will be an integral part of Pega's digital transformation solutions. We're excited to bring our technology to Pega to help clients be leaders in customer engagement and operational excellence."
Market consolidation continues
While the announcement has only just been made, Influid does not seem to have been active for several months. The transaction may have occurred or agreed several months ago and it is only now that Pega decided to announce it. What isn't clear is what will happen to Infruid customers as part of this deal, though again that might have been determined a while back.
Founded in 2011 Infruid developed a self-service BI tool called Vizard. It claims that it delivers a consumer grade user experience with enterprise class features. The patent pending BI platform allows users to ask questions in simple English to obtain answers that are displayed graphically. Those charts can be collated into dashboards that can then be shared while adhering to an enterprise class security model. The application resizes for the relevant device, be that mobile, tablet or desktop.
Pega appears to have bought the technology and some of the team from Influid across to its Analytics division. Pega will look to integrate the Vizard technology onto its own solution layering on an easy to use analytics capability. Vizard already has the capability of drawing in data from on-premise applications such as SAP and Oracle as well as cloud applications such as Salesforce. Increasing that to include data from Pega should not be hard.
Kerim Akgonul, SVP of products, Pegasystems commented: "Data holds the keys to any business strategy, but many organizations don't have the right tools to gain timely insights and understand what's working for them and what isn't.
"This acquisition will allow Pega clients to glean even more value from their data with an easy-to-use visual interface that yields instant results, so organizations can remain focused on building strategies that are best for their business and their customers."
Enterprise Times: What does this mean
The analytics and BI space is crowded and this is another example of continued consolidation. It follows from the Birst acquisition by Infor in 2017. Vizard does not offer the same deep analytics capability that Birst has. However, it does have a modern user interface that Pega wanted. In acquiring the technology and (probably) its development team Pega has short cut its own development timescales to deliver something similar.
Pega already has the AI systems and digital process automation capabilities, what it now has with Vizard has is a user interface that is just as modern. Pega promises to debut the capabilities of Vizard, with a new business intelligence solution, at Pegaworld this year. How deep the integration will be between the AI and this new front end is not yet clear. However, it will be something that allows the business user easier adoption of the Pega analytics solutions.