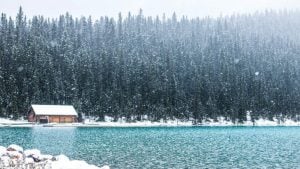 ECi has announced that its building and construction ERP solution MarkSystems ERP is now available to Canadian homebuilders. Following the acquisition of Vancouver based CRM vendor Lasso Data Systems in December 2018 the localisation of the ERP was completed. That includes support for the multiple levels of GST/HST tax. Those taxes also vary by province.
It already has one customer in Richcraft Homes, based in Ottawa. Stephan Chartrand, CFO of Richcraft Homes commented: "Our company is constantly growing, and we needed a tool that could unify our operations as our processes continued to get more complex. Since implementing MarkSystems ERP and LotVue interactive mapping software into our businesses a few months ago, we have seen improvements in communication and workflow."
Improving margins with MarkSystems
MarkSystems is a full construction ERP solution. It uses a single database to track home bulding projects through their life cycle. As a cloud-based solution it means that builders can access the software anywhere they have an internet connection. It enables them to work both remotely on site, collecting materials or in their office. The system integrates with LotVue, the interactive ECI sitemap software. It also integrates with Lasso CRM, a solution designed for new homes sales. It is that market, existing Lasso CRM customers in Canada, that ECi are likely to target first.
Scott Duman, President, Residential Home Construction Group, Building & Construction Division at ECi commented: "There is a huge opportunity for Canadian builders to grow their businesses, and investing in an ERP solution can not only enable them do so, but also give them complete control of their developments, individual homes and business operations.
"Now, Canadian homebuilders will have full access to not only ECi's MarkSystems software, but also ECi's support team – who are backed by decades' worth of industry-specific knowledge and expertise. We're looking forward to helping Canadian builders leverage the power of ERP to manage all phases of their construction projects." 
Enterprise Times: What does this mean
ECi is looking to expand its footprint in Canada and increase its customer base from more than 250 builders in the US. It is not a small market. The Canadian Home Builders' Association has more than 8,500 member companies. That number includes trades associates rather than just home builders. A recent IBIS World report stated that there are more than 66,000 businesses associated with the industry and it has revenues of $36 billion. It is therefore a natural expansion path for ECi to follow now that it has a presence for sales and support in the country through the recent acquisition.
It is a competitive market. Companies such as HomeFront Software and Constellation Homebuilder Systems are already present. This is therefore not a rash international foray, but a natural expansion into the Canadian market.