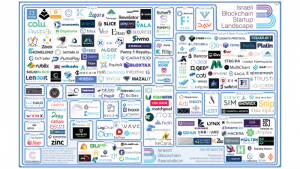 The Israeli Blockchain Association (IBA) names more than 200 start-up firms with activities related to blockchain technology. It has published a map of these. This it updates on a quarterly basis.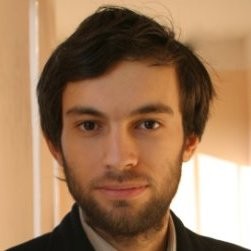 "The Israeli blockchain industry is currently experiencing both a boost and a transformation." – says Roman Gold, Founding Partner of the Israeli Blockchain Association.
"On the one hand, we see unprecedented growth among blockchain startups, but on the other hand, many of them are skipping ICOs in favor of equity financing. Today there are fewer startup founders coming out of morally questionable markets, such as Forex, binary trading, and gambling. Instead, more institutional players are starting to enter the market. Thus, the market is going through self-purification."
Distribution of blockchain interest
The scope of interest in blockchain in Israel sees a concentration in three principle area:
fintech (57 companies)
protocols/core infrastructure (37 companies) sectors
security sector (23 startups).
That all is not perfect in 'blockchain Israel' is the statistic that, since the beginning of the 2018, 20 blockchain startups have ceased operations.
2019 for the Israeli Blockchain Association
Regarding 2019, the IBA expects:
the amount of blockchain startups to double
the role of academic structures in startup companies to increase
a radical growth of 'non-native' blockchain startups in A & B rounds, which are going through a blockchain-transformation.
"Israel has a good chance to strengthen its Startup Nation brand, as well as become the Blockchain Nation", – says Gadi Isaev, Managing Partner of the Israeli Blockchain Association.
"This is happening thanks to effective regulation and the close cooperation of many blockchain startups with educational and academic research organizations."
About the Israeli Blockchain Association
The aims of the IBA are to:
educate, develop, and empower the blockchain community of Israel
connect it with both global leaders and best practices.
Roman Gold and Gadi Isaev, Managing Partners of the Israeli Investment Platform JSCapital and former Co-Founders of the Jerusalem Startup Hub, founded the IBAi 2017. Currently, the IBA has:
more than 1200 individual members
37 advisory board members, experts, and ambassadors
many corporate, investment, and academic partners from all over the world.
Enterprise Times: what does this mean
As is common in the Israeli high tech scene, communities of mutual interest flourish and provide a personal level connectivity which can only be the envy of most other countries. If one steps back to look at the UK or European scene, it is hard to find such commonality of interest and openness to admitting 'lack of success' (for example, even acknowledging that 20 or so blockchain initiatives have failed already in 2018).
The EU, specifically those chartered with encouraging technology development and new businesses, should take note. If past history is anything to go by, they won't. One of the deep problems within EU, and UK, institutions is the preference to 'deal big with a few large, established organisations or corporations' rather than fostering or encouraging initiators.
For Enterprise Times there is little surprise that the IBA flourishes. It will continue to do so until it is irrelevant. At which point it will disappear, a clear indication of why the Israeli tech sector is so good at startups, albeit less good at developing long term, self-sustaining businesses in their own right.