Clear Books has announced new "pay now" functionality for Clear Books Micro. It addresses the needs of micro and small businesses. Clear Books Micro is the new spreadsheet like accounting solution. It enables small business owners to run their business within a familiar interface.
The new functionality allows them to work on a 'pay now' basis rather than raising "pay later" invoices. A small retailer can quickly enter their takings into the spreadsheet-like interface. They can then simply match these entries against the bank deposit.
Many small businesses do not want the hassle that some accounting packages require of raising an invoice, being paid, either immediately or some time later and then matching the entry against cash received. While users are able to switch between the two modes, Clear Books believes that most will stay with the single method. This builds on the functionality added last month, when it added spreadsheet like formulae.
Why is "pay now" functionality important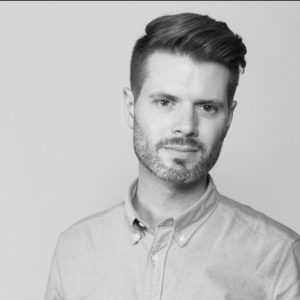 According to Clear Books CFO and Head of Product David Carr: "Most accounting software is created for 'pay me later' businesses that issue an invoice and request a BACs settlement.
"These systems recognise income when the invoice is generated and allocate transactions recorded on bank statements to the invoice when it is paid. Whilst this is useful for many small businesses, it neglects those 'pay me now' businesses like cafes and shops who have no need to generate invoices."
With hindsight this is an obvious requirement, yet Clear Books did not include it on day one. We asked Carr, why it developed the functionality now?
He responded "With regards to how we prioritised this feature, we demonstrate our product live to all accountants who wish to use it with their clients. They felt that it was already a great solution to helping pay-me-later businesses record their data in a structured manner, but it wasn't quite right for cash based businesses.
"We collect all feedback from these demos and analyse it as part of our user-driven product development processes, so when we spotted this trend in the feedback we committed to enhancing the product to make it more useful for all our customers."
Simple solution for MTD
Clear Books Micro addresses a market of small businesses that do not want a more complex cloud solution. Those solutions are often at a price point they prefer not to pay. They simply want a method to replicate the spreadsheet they have used for years. With MTD on the horizon next April they will need to make a choice.
Clear Books Micro offers a solution where they can continue to complete their accounts in a spreadsheet like way. In addition it delivers the accountants confidence in that data. I.e. the data contained within the spreadsheet is not error strewn. Clear Books is working on the functionality for delivering files to HMRC. It is currently looking for accountants to assist with the testing.
What does this mean
Clear Books Micro is an interesting solution that will appeal to many micro businesses. Its beauty is its lack of complexity and simplicity to use. SaaS applications such as Clear Books, Xero, QuickBooks and Sage Accounting offer far more. However, they do so at a much higher cost. Clear Books Micro will measured success by the number of customers they have by April 2018, the MTD VAT deadline.