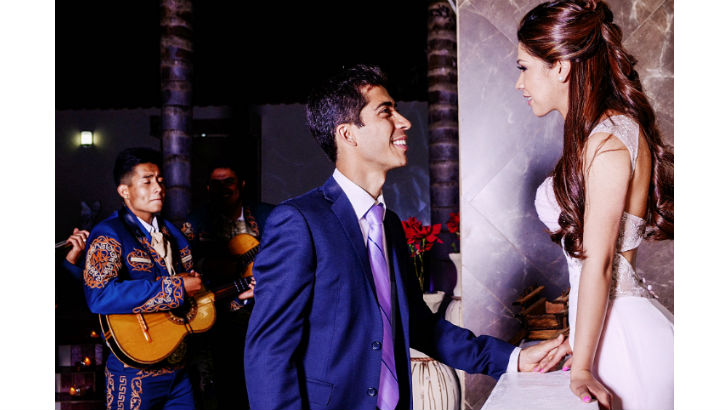 Pegasystems and KPMG LLP have announced a strategic alliance. Its purpose is to offer Pegasystems (Pega) products to US Government agencies as they look to digitally transform. KPMG will help sell and implement the Pega digital process automation (DPA) and CRM solutions.
Initially the partnership is targeted at Government agencies. The intention is to widen the scope to later include healthcare, financial services, and telecommunications.
Why government and why now?
The Pega mix of marketing, sales and customer services solutions competes with Salesforce. However, the timing of this announcement seems slightly premature. Where Salesforce Government Cloud is FedRamp Authorised Pega Cloud for Government isn't yet authorised though it is going through the process.
That, however, is a hurdle that Pega will overcome in time. It will also not stop KPMG from selling, or in time implementing, the software in Government Agencies. What KPMG brings is a deep knowledge and long experience of working in complex government organisations.
Pega's DPA solution in combination with KPMG is, they hope, one that will help win business for both. Pegasystems and KPMG likely to go head to head with other tier 1 SI's and Salesforce in those agencies. KPMG itself appears to have no strategic alliance with the CRM leader, at least in the US.
Kirke Everson, KPMG principal and leader of the firm's government IA practice commented: "Combining Pega's software suite with KPMG's deep experience helping government agencies transform their operations is a winning combination. Many agencies clearly need a tested digital transformation path to help them gain the benefits of IA and that's what this alliance will help deliver."
What are they offering
At the heart of the Pegasystems solution is Pega Infinity. It is built on the Pega Platform which allows organisations to rapidly deploy applications through a low code app development platform. Pega identified three benefits powered by a mix of its application solutions and AI driven DPA.
Increased efficiency through automation: The combination of process knowledge, robotic process automation (RPA) and Artificial Intelligence deployed correctly will improve efficiency in government organisations. Done correctly processes are reviewed, modernised and mapped for automation. The end result can reduce operating costs significantly and improve efficiency and customer satisfaction.
Improved collaboration: Government organisations have in the past used siloed applications. In moving to a single platform not only can colleagues collaborate more effectively they can only cross organisational boundaries. This enables employee to gain relevant information around cases and work more effectively in multi-agency operations.
Lowered costs: RPA and AI reduce the administrative costs of agencies. This frees up budget to deliver customer facing operations. The no-code development environment of the Pegasystems Platform also reduces the time spent by developers on implementing changes. Additionally, when correctly deployed it can reduce or even eliminate manual workarounds.
What does this mean
This is a significant announcement for Pega as it looks to penetrate the US Government market. Government spending on IT is potentially as much as $95.7 million in IT according to Federal information, though only a proportion of that will be spent on digital transformation. The combination of Pegasystems and KPMG is one that should do well in this sector.
Doug Averill, industry market lead, government, Pegasystems commented: "Government agencies face a number of challenges today that prevent them from meeting their transformation goals. This new solution is taking the guesswork out of modernization with intelligent technology and strategic guidance that allow agencies to remain laser focused on their goals and provide excellent citizen experiences."
To demonstrate success Pegasystems and KPMG need to demonstrate some notable wins in the sector. Rival Salesforce is already capturing market share, for example with its win at the Customs and Border Protection Agency.