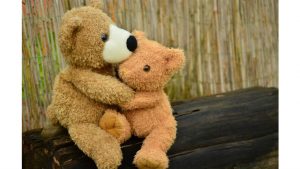 The week before Dreamforce, Insightly announced what it called a major update to its software. In the timing and language accompanying the press release it was clearly targeted at Salesforce users.
The latest release aims to improve the chances of adoption through the addition of:
Custom Objects — Allows businesses to extend an already feature-rich application by modeling unique aspects of their business into the CRM for everyday use; industry specific use cases can be managed from right within the application.
Custom Apps — Allows CRM users to tailor their day-to-day experiences of working within the application by creating views that are specific to their personal preferences; users can add custom objects to further personalize their custom views; the custom app experience can be delivered on any device — desktop, tablet and mobile.
Custom Reports and Dashboards — New version of the Insightly API allows users to build custom reports and dashboards on custom objects; CRM users can now make better decisions, faster, using the industry's only fully comprehensive enterprise-grade reporting engine built right into the CRM, at no extra cost.
The benefits of these features are that they will enable an organisation to personalise its CRM. One could argue that Salesforce has had these features for some time. So how can Insightly compete with the giant and market leader of CRM?
Insightly looking to woo unhappy Salesforce customers?
The press release highlights a recent Forrester report[1] that says: "CRM initiatives can spiral out of control into multimillion-dollar investments that negatively affect your customers and the employees who serve them. The cost of poor adoption is twofold: underutilized investment and unmet business objectives."
While this may be true one cannot put the blame on a single vendor.  This is more likely an issue within the implementation project. Additionally there are still many organisations using legacy on-premises CRM applications. Insightly believe that the answer is to allow businesses to customise their solutions to meet their business requirements. They highlight another Forrester report[2] that said 43 percent of respondents didn't understand the challenges of gaining acceptance of the new CRM.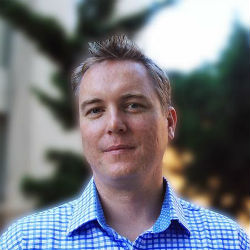 Anthony Smith, founder and CEO, Insightly. "Every business, no matter what size, has its own unique set of challenges and needs, and the software services they choose must be able to adapt to these needs as they evolve. Gone is the era of one-size-fits-all applications. We hear this loud and clear from our customers every day and this new functionality gives them the total flexibility they need to implement their CRM exactly the way they want to."
Are they right?
This also seems a backwards step for applications. Many cloud vendors prefer to talk configuration rather than customisation. Salesforce implementations are often heavily customised. However, in an increasing number of cases customers use "clicks not code".  It isn't entirely clear how Insightly are offering these new features and whether it needs a developer to deliver them.
Insightly is a very successful CRM company. It has more than 1.5 million users globally and 25,000 customers. Insightly is one of the leading CRM's on both the Google and Office 365 platforms for SME. What it is finding both as those customers grow and it attempts to win larger deals are that customers want more from their CRM.
Smith added: "As we continue to quickly acquire larger-sized customers, they are flat-out demanding that we offer these types of capabilities right out-of-the-box, or else they simply don't consider us a viable CRM alternative for the long term. This latest release of our software is a game changer for our customers and for us."
What does this mean
Reading between the lines this is as much about protecting its own user base rather than targeting Salesforce customers. What this update does do is make Insightly more attractive to small, medium and potentially larger customers as well. The cost of ownership is likely less than Salesforce and it has narrowed the gap between the two solutions. The updates delivered over the last week by Salesforce are, however, far more significant in nature.
[1] Kate Leggett and John Bruno in the March 2018 Forrester report, CRM Success Hinges On Effective Change Management.
[2] According to a 2017 Forrester CustomerThink survey