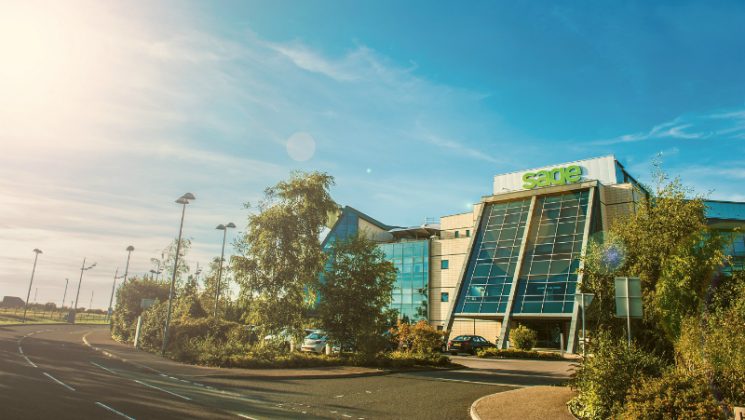 Sage has announced the appointment of Sabby Gill as Executive Vice President and Managing Director of UK and Ireland. He will begin his role in September. Gill takes up the position after leaving Epicor in April where he was Executive Vice President of International Sales for Europe, Middle East and Asia Pacific, and in charge of sales, marketing and consulting for Epicor outside of the Americas.
Gill will lead the Sage home market in a role that Alan Laing recently left. Sage has nearly 2,500 employees in the UK servicing its existing Payments, Payroll and financial software. It has been struggling of late and the business issued a growth warning earlier this year. The company has to balance its legacy solution revenues with its newer cloud-based software. The market is increasingly competitive at all levels in which Sage operates.
The start-up companies such as Xero and Intuit are driving home the advantages of cloud-based software. Xero especially has wooed many Sage accounting partners to its ecosystem leaving behind more traditional accounting firms. In the scale-up and enterprise market, firms such as Oracle NetSuite are increasing sales and winning business from Sage.
Déjà vu for Gill
This is not an unfamiliar environment for Gill. His previous company Epicor, is still struggling with the migration of its customer base to cloud software. Gill has a wide experience to draw on including dealing with the channel in most of his roles, including IGT and HP Software.
The press release mentions some of the challenges that Gill faces. He is to improve recurring revenue from products such as Enterprise Management (Sage X3) and Sage People. Surprisingly there is no mention of Sage Accounting (Sage One) or Sage Financials (Sage Live). The former is for start up business and the latter sits on the Salesforce platform.
Some of the faces working on Sage Enterprise Management are familiar to Gill. Robert Sinfield, Global Product Lead for Sage Business Cloud Enterprise Management was one of several people who have moved from Epicor to Sage over the last year.
Blair Crump, President, Sage commented: "Sabby's passion for technology and his vast experience of the sector, as well as his understanding of small, medium and enterprise businesses, is second to none. Sage has grown over 36 years to have a presence in 23 countries, but we play a very special role in the UK & Ireland, helping our customers grow and be more successful through innovative technology."
What does this mean
This is not an easy role as Laing found after he was promoted from head of alliances. For Gill it will mean less international travel than his previous role. However, maintaining legacy revenues while steering Sage Business Cloud to success will not be easy. He will need to both win new customers and bring existing customers on board. Sage has appointed someone with the depth and breadth of experience to solve the problem.
Sabby Gill commented: "It is an exciting time for Sage – I am proud to join the business and I'm excited to start working alongside the UK and Ireland team, making Sage Business Cloud a huge success. This role is all about the vast opportunity that technology brings to entrepreneurs and growing businesses, making them more powerful, productive and helping them reach their full potential."
Gill is likely to welcome the arrival of Sage Intacct to the UK. The mid-market cloud-based accounting solution has done well in the US. If it is ready to launch in the UK this autumn, as previously announced, it could provide the fillip that will help make a difference in the first few months of Gills term.