Ernst & Young (EY) has acquired technology assets and related patents from Elevated Consciousness Inc, a San Francisco, CA-based startup focused on developing solutions for the crypto-asset ecosystem. The Crypto-Asset Accounting and Tax ("CAAT") tool connects with multiple cryptocurrency exchanges and wallets, thereby enabling better visibility into cryptocurrency transactions and inventory.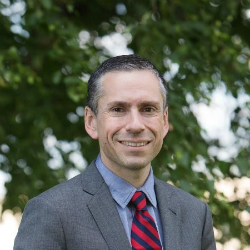 Paul Brody, EY Global Innovation Leader, Blockchain said: "This acquisition is another element in building out a portfolio of blockchain and cryptocurrency solutions across our businesses.
"Tax strategy, planning, and execution will be a key part of everything we build across our solutions, from supply chain management to software licensing solutions. We plan to integrate the CAAT tool into our Blockchain Analyzer portfolio to develop one of the industry's broadest sets of technology and process services in tax and assurance."
The EY blockchain strategy
This acquisition is part of EY's strategy to expand blockchain-related capabilities and services worldwide.
EY believes it demonstrates a growing momentum in ventures sourced by the EY Americas Tax Innovation Foundry, a group charged with building new businesses which enable EY member firms in the Americas to provide innovative new digital solutions to clients.
Chirag Patel, leader of the Foundry commented: "For the Foundry, this marks an important milestone in our exciting journey to launch new digital businesses that drive transformation and growth for EY member firms and create new unique value for EY clients. The Foundry's portfolio of digital businesses continues to grow as we demonstrate success in our venturing efforts.
"Thanks to VJ's ingenuity, I look forward to all the opportunities in tax and accounting that this technology will afford our clients and professionals in such a dynamic and exciting market."
The CAAT tool
The CAAT tool originated with a team of entrepreneurs led by CEO, VJ Anma, a Silicon Valley entrepreneur. They developed the platform based on his experience as a cryptocurrency fund manager. It combines innovative technology with the rigor to meet ever-changing requirements accurately.
"Numerous firms are interested in technology around cryptocurrencies like CAAT, but the unparalleled entrepreneurial know-how and experience that the Foundry offers is what attracted us to the EY organization," said Anma. "The organization is positioned to be a leader in the blockchain and crypto-asset space. My team and I are excited to support EY as the technology is taken to the next level.
Michael Meisler, Ernst & Young LLP Tax partner and Tax Blockchain leader commented: "We continue to see an increase in consensus among the asset management community that crypto-assets are a viable asset class from an investment standpoint.
"The uncertainty in applying existing guidance related to the timing, character and source of income generated in connection with trading and investing in crypto-assets requires the use of flexible solutions. By allowing taxpayers to model different potential outcomes, they are better able to assess their risk related to reporting taxable income for this new asset class. Technologies such as CAAT can help EY member firms and their clients effectively navigate this analysis. CAAT will allow us to help clients investing in crypto-assets, both in the fund space and beyond."
Enterprise Times: what does this mean
EY is one of the big four firms (along with PwC, Deloitte, KPMG) offering assurance, tax, transaction and advisory services. It claims its insights and quality services assist participants in capital markets and in economies around the world.
Though the scale of this technology patent and asset acquisition is unclear, it is a departure from conventional blockchain activities. It takes EY into the crypto-asset arena in ways that may take time to understand. In one sense this innovative. In another it potentially puts EY's reputation at risk. Enterprise Times will follow progress with interest.