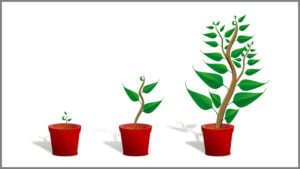 Workday has announced its Q1 2019 earnings and delivered a solid quarter of growth. Revenues were up 28.9% year on year to $618.6 million. Subscription revenues increased by 30.6% year on year to $522.1. The result of this growth is that Robynne Sisco announced a revised full year guidance.
Sisco stated: "For subscription revenue, we're raising our full-year estimate to be in the range of $2.275 billion to $2.290 billion. We expect our Q2 subscription revenue to be $557 million to $559 million or 28% to 29% growth, with sequential improvement in Q3 and Q4 of approximately 4.5% and 6.5% respectively." (Source: Seekingalpha.com)
Operating losses declined in percentage terms to 11.5% of revenues from 12.5%, but increased in value to $71.3 million. This is almost certainly due to the aggressive expansion that Workday are now undertaking internationally. Sisco inferred that they intended to increase employee numbers more to fuel further growth and that would catch up later in the year. That growth has seen Workday open offices in South Africa, Italy and Thailand during the quarter.
Workday has a healthy cash balance at $3.4 billion as of April 30, 2018 and can continue to sustain these monetary losses as it grows. As recurring revenues from subscriptions increase, both in value and as a percentage against professional services, Workday will become profitable in due course. It achieved a non GAAP operating profit in the first quarter of $81 million.
New customers, new implementations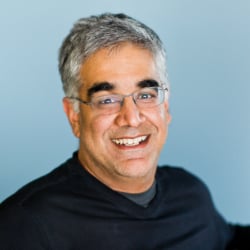 This was also a significant quarter for Workday in terms of customer deployments and wins. Aneel Bhusri, co-founder and CEO, Workday commented: "We had a great first quarter driven by strong adoption and notable deployments of our finance and HR applications across customer sizes, geographies, and industries."
Deployments included Aon which is now live on Workday financials in 28 countries. This is significant for Workday. Aon are an implementation partner as well as a customer. Having had the experience of implementing the solution they should help with future bids and implementations significantly.
Bhusri commented: "Aon was a big milestone for us. … for a complex global financial services company, proving out that Workday is a strong platform. And I think if you talk to the folks at Aon, they're very pleased with both the implementation and now they're experienced post going live."
There were strong international wins for HCM including IKEA, Tyson Shared services and Unisys. This reflects that HCM is doing better internationally than Financials. Financials had mainly US based wins with Sprouts Farmers Market, Rivera and Race Truck Petroleum. Bhusri acknowledged that Financials is not quite at the same level of international recognition as HCM but believes that is about to change. He cited Workday's presence as leader in the Gartner Magic Quadrant for cloud core financial management suites for midsize, large and global enterprises as a justification.
Aon was not the only partner to go live on Workday software. PricewaterhouseCoopers also went live on HCM in the quarter. Other customers that completed implementation, and one assumes started paying subscription revenues, included 21st Century Fox, F Hoffmann-La Roche Limited and Ingram Micro.
The second quarter has also started well. Workday has announced that Essity, a European healthcare brand, has signed up for its 48,000 employees worldwide.
What does this mean
Workday growth continues, often at the expense of revenues that SAP and Oracle have enjoyed for many years. Bhusri mentioned that they saw Oracle more in the US market and SAP in Europe. There was no mention of win rates against the competition though. This perhaps indicates that Oracle and SAP are starting to compete more effectively.
Workday's star continues to wax. It is easy to compare it to Salesforce whose growth in CRM is equally impressive. Salesforce is becoming the dominant player in the CRM market. Can Workday achieve the same thing in HCM?
There are differences. Workday really only competes in the mid and large enterprise space. It has customers with more than 1000 employees, but most are in the 5000+ bracket. Although it promotes the idea of a cloud of clouds offering the system of record for HCM and Finance, it does not deliver the operational system of record. If it starts to do so once its platform and fully live and partners solutions available then it could see even faster growth.