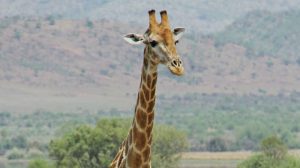 Workday has announced the opening of its first office in South Africa. The office, located in Johannesburg sees the company increase to 14 the number of countries across EMEA.
The country unit is headed up by Zuko Mdwaba who only joined the company in January 2018 from SAS. This is perhaps the surprising element in the news as Workday runs the risk of diluting the culture of the company by placing such a new recruit at the helm.
As Workday continues its growth by opening new offices it is a risk that Workday will have to deal with over the next few months.
Increasing growth
Workday now has more than 250 companies in South Africa using the software. Those companies include: Aon, AstraZeneca, Cambridge University Press, Ferring, LafargeHolcim, Rolls Royce and TomTom. The number who are headquartered there is likely to be small. Mdwaba will be looking to change that as he targets organisations headquartered in the country.
The company has one marquee customer in South Africa already. Dimension Data went live in July 2017 with more than 30,000 employees across 49 countries. Marilyn Rose Chaplin, group executive for human resources at Dimension Data explains the reasons the company selected Workday in a recent blog. She commented: "We needed something agile that would simplify HR processes into a single system, and that would grow with us as new technologies emerge."
Is 250 the magic number at which Workday look to open a new office?  If that is the case it will be interesting to see where they open next. It already offices in 6 countries across APAC, 14 in EMEA and offices in the USA and Canada. Where next? Italy, Norway, Mexico and South America are all possibilities. Italy is a distinct possibility. According to Glassdoor, Workday is currently looking to hire a senior account executive there. The tipping point for the decision might also be a marque customer, such as Dimension Data in South Africa.
What does this mean
Was the Workday decision tied to the resolution of the South African leadership? Unlikely. As Cyril Ramaphosa takes the reins of power Workday will hope he will usher in a new era of stability. Workday is slowly spreading across the world. It has a steady cadence of growth reflected in their growing share price. The share price closed at 126.02 a high for the year.
Gonzalo Benedit, president, EMEA and APJ, Workday commented: "We have the right local team and partners in place to help organisations in South Africa drive their finance and HR transformations—with one unified system that is easy to use, quick to deploy, and ready to support future growth."
He might also have added "customers" to local team and partners. Workday is accelerating the go lives across its customer base through the improvement of its implementation tools. This will help it to enable it to open new offices across the globe. For SAP SuccessFactors and Oracle, an increased presence from Workday will cause an increasingly competitive market. It is something that they will need to cope with in the coming years.