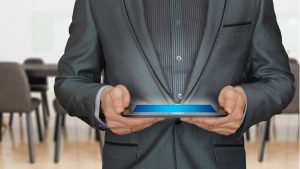 Pegasystems has announced a strategic partnership with Idio. The initial outcome of the relationship will be launched on June 3-5 at the PegaWorld conference in Las Vegas. In combination the two products personalise business to business (B2B) sales journeys, expected nowadays in B2C marketing to B2B Marketing.
Idio will add Pegasystems to an increasing list of integrations. That list already includes Eloqua, Insidesales, Marketo, Adobe, IBM and Salesforce. For Pegasystems it fills a small hole in their product. In some ways it is odd to have announced this now rather than at the convention itself. One wonders what improvements they will unveil at that event.
What will the integration deliver
This latest integration bring three key benefits to Pegasystems platform, it will:
Improve Marketing Journeys – Marketers can intelligently move prospects closer to purchase by using the solution to surface and deliver the most relevant content designed to progress road-blocked buyers in real time.
Optimize Sales Interactions – Salespeople can spend their time more effectively and efficiently by leveraging AI-powered recommendations to share the most relevant content with high-value accounts most likely to convert.
Centralize B2B Customer Intelligence – Organizations can engage with B2B companies on a holistic level by leveraging a single decisioning process across channels and business functions with consolidated individual-level and account interaction data.
For the sales team it will bring the power of AI to their B2B engagement. Idio analyses available content in historic sales journeys to surface relevant content for the sales agent to present to the customer. That might include product information, a sample business case, case study or whitepaper. It analyses whatever is relevant to move the sales journey forward in the most optimal manner. The ultimate decision, however, is left to the sales representative as the AI merely makes the optimal suggestion based on its current data set.
The integration seems to take advantage of the Idio Content for Sales solution. So far Idio has not yet updated its website to include Pegasystems as well as Salesforce. Edward Barrow, Idio CEO commented: "We greatly respect Pega's innovative solutions that power exceptional customer experiences for some of the largest clients in the world. Our approaches to predictive decisioning are very similar, and we look forward to bringing our experience of automating and personalizing complex B2B decision cycles to Pega's global 3000 customers."
What does this mean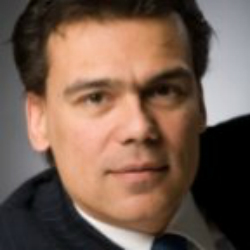 As Barrow infers, there is already an overlap in functionality between the Idio and Pegasystems product. However, this content delivery element was missing from the Pegasystems portfolio. Dr Rob Walker, vice president, decision management, Pegasystems commented: "This partnership allows us to further optimize highly complex B2B engagements where most other marketing and sales solutions typically fall short. Idio's unique predictive content intelligence engine complements our proven customer engagement solutions to better help B2B organizations keep pace with their customers' needs with the right content at the right moment."
There is little detail in the announcement to say how the integration will work. Does the Idio AI engine have complete access to the Pegasystems sales journey data? What else will the strategic partnership deliver? Idio already partners with Salesforce CRM a direct competitor to Pegasystems. How is the integration actually achieved? More answers will no doubt be available at Pegaworld in a few months' time.