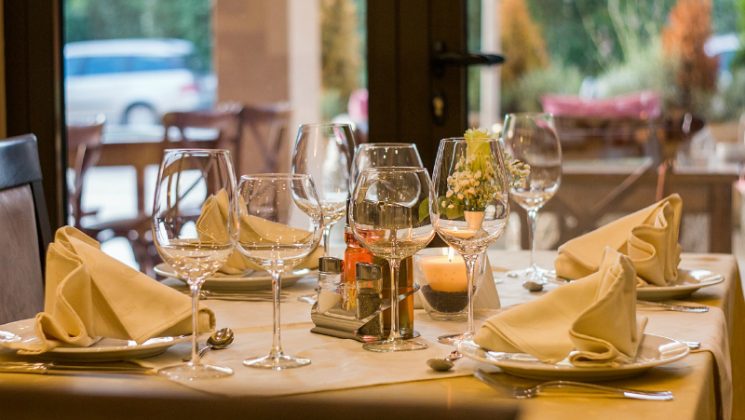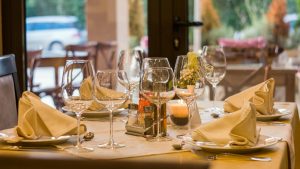 Tillpoint has launched its retail management solution. After three years in development business owners can download the app form the Apple store. Unlike many competitor solutions it aims to deliver a complete solution including accounting within a single application.  The architecture of the application is interesting. Tillpoint claims it is the first MBMA, Modular Business Management Appplication.  Zoho might disagree with that assessment as that application has a multitude of different business applications brought together under Zoho One.  However, the two do not directly compete with each other.
ET spoke to Cordy  Bartlett, Marketing executive at Tillpoint about how the product came to market and its focus. Tillpoint was developed after its three founders met at Kingston University. Ahmed Ameen and Reza Samiei, CTO both completed MBA's there. Sheida Samiei is the third founder and is Chief Design Officer.  The three have brought together a modern design, plentiful features and a focus that many small business may find attractive.
So what is it
The Tillpoint modules encompass most of what a small business customer facing high street business is likely to want.  It includes:
Products and Services : Point of Sale, price list, product catalogue, stock room,
Finance: Accounting, Cash management, Invoicing, Quotations, pricelists, product catalogue
Customers: CRM, Promotions
Supply Chain applications: Supplier management, procurement . delivery, and Inventory
HRM : Staff management, Clock management
Restaurant management: Table manager (for restaurants) and Chef's corner
This is an impressive list of functionality that is far more than most startups launch with. Early adopters of the software include restaurants for which the applications are specifically designed. There are some components missing though. There is currently no ecommerce module, although Bartlett explained that this is in development. Businesses are able to run each module separately or as part of an integrated whole.
Focus on Apple
It made the decision to develop the app for IPads only.  According to Bartlett "Our clients are using Tillpoint to run and manage their business, which places a huge responsibility on us. We want to provide our users with the highest level of security, and iOS is far superior in that regard, compared to Android." They are considering launching an Android version, but that will not be for a few years.  There is also no PC version yet though they are planning a MAC version within 18 months.  This is an interesting decision and one wonders how much of the market it will miss out on through this decision.
The next version will include an iphone app that will be available without extra charge for existing users.  This is sensible as it means that business owners can keep track of their stores without needing to carry an iPad at all times. The iPhone will have cut down functionality though. It will include reporting in the first iteration and is likely to include expenses too.  As they look to develop this functionality one cannot help but think they might do better through integration rather. However it is a similar strategic direction to Zoho, that company now have millions of customers. Tillpoint will hope for similar success.
The good the bad and the beautiful
For an application, written, according to Bartlett by a single developer it appears to deliver much of the functionality that small retail, service or hospitality businesses want. The eighty or so beta customers are also impressed with the product according to Bartlett .  Some of them use the application across multiple locations.  Tillpoint is also multi-currency and will support multi language.  It is already in use in some gulf states, although Barlett added that the marketing focus is on the UK. ET is hoping to talk to one of the customers in the future to find out more about the functionality and success the application has delivered.
Integrations
The software was designed to be stand alone. However there are still integrations in place, notably to Star Micronics POS hardware. There are plans to extend that to Epson POS devices as well.  What is surprising is that the team has not linked to iZettle or Square which is often favoured nowadays. The reason is almost certainly that those companies also deliver apps that compete with Tillpoint. This is a potential issue for Tillpoint, they are a small company and an alliance with a larger company might have given them a better visibility.
The decision not to integrate with any other solution is a risky one in our opinion.  It measn that tillpoint will need to develop everything itself.  This includes the accounting functionality.  It has lofty aims with Bartlett commenting that they will aim to deliver similar functionality to Xero. They are still well short of that however, for example; there is no integration with banks currently.  Bartlett was also unable to comment on a strategy around the governments Making Tax Digital.
What does this mean
Tillpoint is a small player in a large market. The breadth of its feature set is comprehensive and some businesses will certainly be attracted to it. Businesses are able to download and use the software free for six months with a single device plan (Lite). There is a 30 day free trial for other plans. Pricing for 2 devices and up to four users in a single location starts at £29 per month.
Tillpoint is certainly an impressive application. It will certainly appeal to small businesses who find that they have needed to purchase multiple solutions to meet their. This is one of Tillpoint's USPs according to Bartlett, they offer a solution that is less than the combined price of competitor solutions. Effectivel they are delivering a full ERP suite for retail, hospitality and service companies.  The company still has many questions to answer as it looks to move the product forward though.  They have laid some good foundations for a cloud SaaS company. It is multi-tenant and hosted in Rackspace. However it is focusing on selling to the small businesses rather than leveraging the relationships that Accountants have with those same businesses.  Addiotnally there is no equivalent of Xero HQ, this might be an oversight.
Three years ago Ameen Samiei and Samiei may have watched the film "Field of Dreams"and heard the iconic quote: "If you build it, he will come."  They have built it now, they can only hope that the customers will come. It will be interesting to see how this small startup develops.