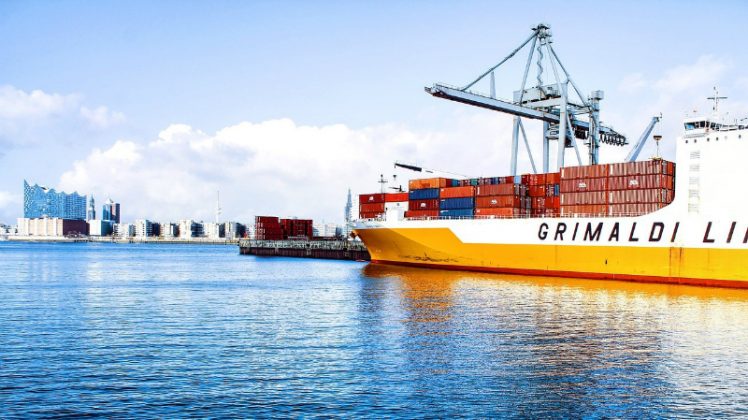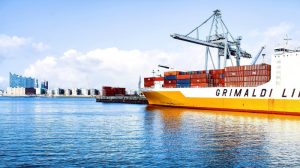 To accelerate BlockEx's trimming of fat using blockchain, it is partnering with OpenText to use blockchain to make supply chain finance more efficient. OpenText already operates some of the world's largest supply chains through its Business Network. More than 600,000 companies have connections to its network which exchanges more than 24B business transactions a year. For BlockEx, the attraction is to innovate and automate supply chain finance in supply chains.
"BlockEx is pleased to partner with OpenText Business Network," said BlockEx's CEO, Adam Leonard. "Teaming-up with OpenText to develop a blockchain-based trade finance marketplace is truly exciting. Our partnership allows some of the world's largest supply chains connected to OpenText's Business Network to simply opt-in to blockchain-based trade finance."
BlockEx's DAxP and blockchain
DAxP, BlockEx's Digital Asset Exchange Platform, manages the lifecycle of digital assets. This includes:
origination
issuance
exchange
settlement
post-trade.
In the context of digital assets, BlockEx sees "blockchain technology (as) providing) a powerful accountancy system tracking ownership of assets. The immutable (unable to change) nature of a blockchain lends itself towards the issuance of digital assets thanks to the ability to quickly audit data and track ownership in a secure manner. Ownership of an asset can also be transferred in near real time, meaning T+3 is a thing of the past. The ability to granularly track ownership allows us to undertake other useful activities like the automation of corporate actions. In the case of bonds this might be the automation of coupon payments or assignation of voting rights. Indeed the blockchain may facilitate the actual vote itself."
In this context, BlockEx already has tools for creating and servicing those digital assets, as well as automated reporting. Plus, BlockEx and DAxP already work with trading firms, institutions and governments. It provides 'white label' as well as bespoke blockchain solutions, plus proof of concepts. Integrating the DAxP platform with OpenText's Business Network will allow any company connected to their network to leverage the benefits of blockchain.
OpenText
OpenText, headquartered in Waterloo (Canada), develops and sells enterprise information management (EIM) software. Its applications manage content or unstructured data for large companies, government agencies, and professional service firms.
OpenText aims its products at addressing information management, including:
management of large volumes of content
compliance with regulatory requirements
online experience management.
The OpenText Business Network delivers a product set which claims to accelerate transaction completiontimes. This integrates messaging and B2B Integration services – such as secure mail, large file transfer, fax and EDI within a single platform – thus enabling any-to-any transactions.
Delivered either via a cloud or on-premises, the OpenText Business Network enables businesses to control how information is delivered. This, it asserts, increases the security and reliability of sensitive or complex communications. "Organizations can now execute transactions quickly, easily and with a higher level of confidence."
According to Marco De Vries, Senior Director Product Marketing, OpenText Business Network: "This partnership will offer any company connected to OpenText's Business Network a unique and secure way to manage the supply chain finance process for their supply chain operations. Blockchain is an exciting technology and we are pleased to work with BlockEx on this initiative."
DAxP and OpenText
OpenText and BlockEx will work together to provide increased visibility of supply chain information. As an immutable and public ledger, this is an ideal use case for blockchain. It can track raw materials from their source to destination, and help financial lenders to monitor risk, payments and transportation of goods.
To support this, OpenText and BlockEx will, together, develop tools to help financial lenders:
monitor supply chain events such as disruptions or late delivery of shipments, and evaluate vendor risk more effectively, informing future discount rates
identify timing of asset pledging
extend the offering to pre-delivery financing
inhibit and prevent fraudulent invoicing.
In the longer-term, BlockEx will work with the OpenText Business Network to explore other supply chain-focused solutions.
What does it mean
BlockEx believes blockchain technology will revolutionise supply chain finance. BlockEx objective is to help OpenText offer more. OpenText's objective is to extend what it can offer into financial services, especially trade finance.
Prima facie the BlockEx/OpenText combination makes sense and takes the possibilities beyond the trade finance plans of Batavia or Mitzuho or Commerzbank. The competition heats up. At least this initiative starts with the end points, the producer and the consumer of products and services which require trade finance in the middle.