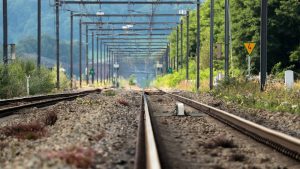 Infor has announced the latest generation of its Enterprise Asset Management solution. Version 11.3.2 is focused on two main areas, nonconformity functionality and mobility. The update is generally available in the cloud as well as part of Infor CloudSuite Facilities Management.
Nonconformity improved
The primary area that Infor has improved is in the treatment of equipment nonconformity. It is now possible to define settings for nonconformities and their observations. This includes status changes, synchronisation and under what circumstances it is possible to merge nonconformities. Additional attributes are visible so that users are better informed when selecting criteria for preventative maintenance schedules.
What isn't clear though is whether this includes the ability to consider leading as well as lagging factors for nonconformities. The availability and affordability of IoT is enabling companies to track measurements that can indicate the likely future occurrence of a nonconformity. These nonconformities have a high risk to business disruption and are increasingly important.
The updates that Infor has done, seem to prepare the way for this integration work, either as a next stage or as part of an implementation process. They have also improved support for linear equipment, such as bridges and roads. These improvements may be lessons learnt from the New York MTA implementation. It has also expanded the way in which linear work is defined. The press release states: "On the Segments and Routes tab of the Equipment screen a new organization option is available with which the equipment structure can be synchronized to create a corresponding equipment structure record."
Mobility
Infor has also improved the functionality for mobile devices. Workers using Infor EAM Mobile for Fleet and Infor EAM Mobile for Transit are able to interact with digital maps. They can now create and edit work nonconformities on a geo coded map. This means for those workers inspecting tracks the exact location and condition of a nonconformity is recorded. If the nonconformity is within parameters, machine learning could take the information and create the optimum work schedule for a team to carry out. It means that the team is more likely to correct the right nonconformity and do so in a timely fashion as they will locate it more accurately.
Mike Stone, Product Manager, Infor EAM commented: "Successful organizations recognize that improving asset performance will not only reduce costs, but will also enhance the capacity for top-line growth.  Inadequate asset management can expose companies to violations of safety regulations and compliance requirements, which is why it's incredibly important to lean on a technology partner that understands the nuances of specific industries to put a successful strategy in place.
"We want our customers to avoid as much risk as possible, and have an easy, seamless experience working with our software. This is why we continuously update and innovate within our solutions, such as Infor EAM, with direct feedback from customers in order to anticipate the needs of today and anticipate what is coming tomorrow."
What does this mean
This update is significant. Sheila De Coteau, Infor EAM Solution Director spoke about the update at Inforum earlier this year. Her comments were captured in a recent blog. De Coteau said: "The defect has its own life cycle. You track that through a normal EAM methodology. If it's broken, you fix it. Being able to capture that history and capture the degradation, potentially, of the defect is really where we've shifted the focus."
That focus is about tracking and understanding each nonconformity. What was missing from this announcement was clarity around the real benefits that it provides. Additionally what are users are able to capture? While this may be available behind the customer portal in the release notes, the publicly available information said little.
As sensors develop, they are able to capture more information around equipment conditions. It will be interesting to see if Infor are able to take advantage of some of the recent innovations in IoT. Where EAM becomes really interesting is when equipment interacts with each other. For example: measuring the vibrations from a locomotive as it passes over specific track sections. This could give an indication on the nonconformities within the track. Will Infor EAM update an existing works order or create a new one in this case?