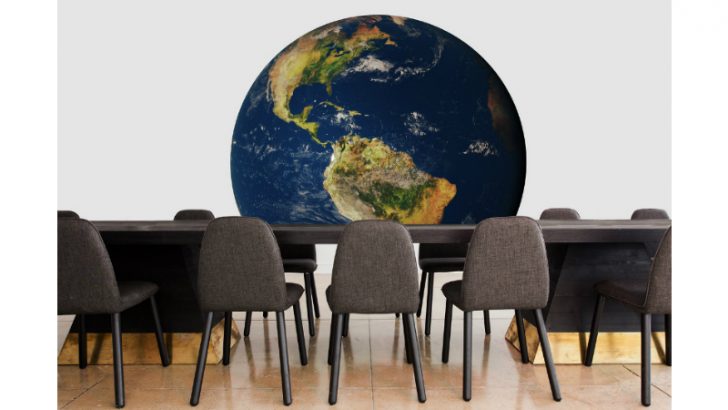 In a press release issued on Friday last week, ADP revealed that Bill Ackman, the billionaire investor was seeking major changes at the company. There are two sides to this story but it appears that the initial meeting between the two on the 1st August didn't go well. What is clear is that Ackman thinks ADP can perform better. ADP only heard that Ackman wanted to replace half the ADP board and its CEO. Pershing Square Holdings Limited is Ackman's investment vehicle.
The information so far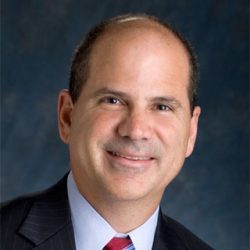 The release stated: "Pershing first contacted ADP on August 1, and William Ackman said it beneficially owns 8% of ADP, largely in derivatives. Mr. Ackman requested that ADP extend the August 10 deadline for nomination of directors by 30 to 45 days and said he planned to nominate five directors, including himself, to ADP's 10-member Board. He also said CEO Carlos Rodriguez should be replaced."
The identity of those directors wasn't revealed to ADP but it is possible that Ackman will reveal them this week according to Reuters. Their names might be made public in a filing with the U.S. Securities and Exchange Commission. While ADP rejected the nominations as they were not in time for the AGM Ackman has an alternative. If he can persuade 33% of the shareholders to hold a special shareholder meeting he could force the changes.
ADP firmly rebuffed the suggestion that it needs to update its board and replace its CEO. It stated "Since Carlos Rodriguez became CEO nearly six years ago, ADP's total shareholder return of 202% is well in excess of the S&P 500 TSR of 128% — and is many multiples of Pershing's TSR of 29%."
That last figure is based on Pershing Square L.P. returns from January 1, 2012 through December 31, 2016. ADP also pointed out that it had added four new independent directors to its boards. These are Michael Gregoire, CEO of CA Technologies; Peter Bisson, former global leader of McKinsey's High Tech Practice; William Ready, EVP and Chief Operating Officer of PayPal; and Sandra Wijnberg, Executive Advisor and former Partner of Aquiline Holdings."
So what is Ackman hoping to accomplish?
Is this a bungled attempt or just posturing?
At first glance one wonders why Ackman believes that the ADP board would agree to extending the nomination process in order to replace themselves. Rodriguez is well respected across the industry and many believe he is doing a good job. He had an 86% approval rate from employees on Glassdoor for example. In 2014 Fortune placed him as one of the top CEOs of the year. Reuters cited Lisa Ellis, a Bernstein Research analyst who commented: "Rodriguez has very broad-based investor support and has factually delivered very compelling returns for shareholders so Pershing Square faces an uphill battle in this case."
The reasons behind Ackman's move were disclosed in in a press release by Pershing on the same day. "There is an enormous opportunity to improve the operating performance of ADP by accelerating growth, improving the quality of ADP's software and service offerings, dramatically reducing operating costs, and increasing efficiency."
Interestingly the Pershing release also revealed its willingness to work with the existing management. It appears that ADP were resistant to outside influence and rebuffed the approach. This is not the first time that Ackman had done this though. Pershing previously owned a stake in ADP between 2009 -2011. According to Bloomberg Ackman pushed for changes such as the spinning off of non core assets and a rationalisation of the balance sheet. ADP would later spin out its dealers services business, CDK Global, moving debt into CDK and initiating a share buy back.
Ackman may not be able to take control of ADP. However, perhaps he hopes the pressure he is bringing to bear will push Rodriguez into a more aggressive expansion policy.
Is Rodriguez already doing what Ackman wants?
The interesting thing is that Ackman's suggestions could already be happening at ADP. However, they are perhaps not as aggressively as Ackman wants. ADP is forming strategic relationships that can only help its growth. On the payroll side it formed a global alliance with Workday. This will help propel ADP into larger organisations often pushing out SAP or Oracle solutions.
On the HCM front, the announcement earlier this year with FinancialForce will see it gain several hundred customers over the next couple of years. More importantly this could bring ADP closer to Salesforce. The result could enable it to benefit from the closer integration with the largest global pure SaaS company.
What does this mean
Ultimately Ackman is looking for a return on his investment. As the ADP announcement stated, the returns at Pershing have been poor especially in the last couple of years. It Invested in debt-laden drugmaker Valeant Pharmaceuticals International Inc (VRX.TO). Shares in Valeant fell 87% between August 2015 and April 2016 according to Forbes. The most recent failure was its investment in Chipotle Mexican Grill, Inc. which suffered following reports of a norovirus outbreak according to CNBC.
Ackman seems to want Rodriguez and ADP to be more aggressive in their expansion plans. He also wants them to cut costs. This will be difficult if he expects increased development on their products. If he can influence the value of ADP stocks as he did in 2011 he might be happy.
It is possible of course that he doesn't believe that Rodriguez is aggressive enough. Perhaps he believes that a start-up culture might be more suitable as the software company migrates its users to the cloud. However ADP has a large legacy user base. This means it needs to apply caution when moving to cloud-based solutions. While the tipping point for cloud was probably reached in 2017 there are still a lot of conservative CFO's and CHRO's out there.