Oracle has announced version 13 of its cloud applications software suites.  Several of the solution are updated including Oracle Supply Chain Management (SCM) Cloud, Oracle Customer Experience (CX) Cloud Suite, Oracle Enterprise Resource Planning (ERP) Cloud and Oracle Human Capital Management (HCM) Cloud.
HCM Cloud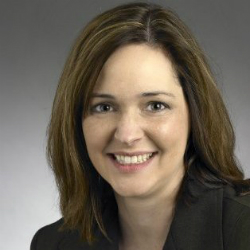 This article focuses on the key areas Oracle has introduced in the HCM Cloud. The HCM Cloud has several enhancements and also includes a new comprehensive volunteering feature. Gretchen Alarcon GVP Product Strategy in the release video comments: "its really a jam packed release" and then goes on to explain the highlights.
The update includes a new look and feel to the applications with new home pages for global HCM. An example is shown at the top of this article. Administrators are able to modify these homepages, introducing branding and logos to them. This brings to solution up to date and matches a capability that competitor Workday recently introduced.
Many of the updates were customer requested such as enhancements to hierarchy. Users are able to manage an organisational structure by supervisor, position or both. This introduces a flexibility that is critical for organisations that use matrix management. The increasing use of agile working and biz-ops in organisations means that this feature could become even more important in the future.
As users move through the system Oracle has also introduced smart overlays. These appear as popups with contextual information tied to data fields. What isn't clear is whether Oracle has integrated machine learning into these overlays that would see the data presented, evolving as it becomes clear what information they require. This could be the next step for Oracle as it leverages AI into its cloud solutions.
Analytics is better integrated across the HRM solution. The enhancements include the integration with Data visualisation cloud services. This enables the delivery of business insights into the daily use of HR professionals without needing to go to a separate solution. It also allows for insights to be drawn from not just HRM data but also external data such as recruiting information. It is also now possible for users to share reports between users.
Improving the life of HR professionals
The HR Helpdesk introduced in release 12 has also improved with better oversight on requests. HR professionals are able to create service requests for employees. Analytics is also embedded into the solution. This allows the tracking of service requests both individually and across the organisation. Supervisors can also analyse the performance of their HR team, bringing a level of analytics that is useful in global organisations.
There are a lot of updates to workforce rewards and workforce management, with 45 new tier one localisations. There is also support for multiple components within pay and improvements to benefits. The new user experience is introduced to compensation and includes the smart overlays. There is additionally increased functionality for organisations with unionised workforces, such as retail and healthcare. Also included is functionality to cope with the flexible work models that both those industries have adopted.
Talent management is strengthened especially in performance and learning. Oracle has introduced feedback and notes. This helps support organisations deliver continuous assessment, though Alarcon does not draw this out. The ability to give feedback to other employees or write notes about them also helps managers get a better picture over the assessment period. Learning is extended with users able to create complex learning paths. This enables organisations to create sequences of courses with prerequisites that need completing before the next step is taken. It is also possible to manage courses from start to finish. Features include the ability to allocate resources such as classrooms, enrolment and the ability to capture evaluations on classes.
CSR assisted
Probably one of the most interesting new features is the volunteer system. This enables both customers and employees to track volunteer opportunities. The reference to customers is intriguing and infers that the solution is open to external parties.  Projects can be set up and managed and employees are able to track time spent on the solution. Oracle will no doubt use this internally as part of their own CSR solution. Oracle NetSuite Social Impact program already enables employee to donate time as part of the Suite Bono program.
Employees are able to network and form relationships inside their organisations as part of the volunteer process. This in turn can help their career progression. The solution is also integrated to payroll. That integration is a common theme across the suite with other integrations such as wellness-benefits enabling a seamless experience for users.
What does this mean
Full details of the updates are available here. This is a significant update that sees the solution making significant improvements. The enhancements to HCM are across the board and are worth both prospects and customers taking a deeper look at what they can take advantage of. The volunteering and the enhancements to learning seem especially significant.