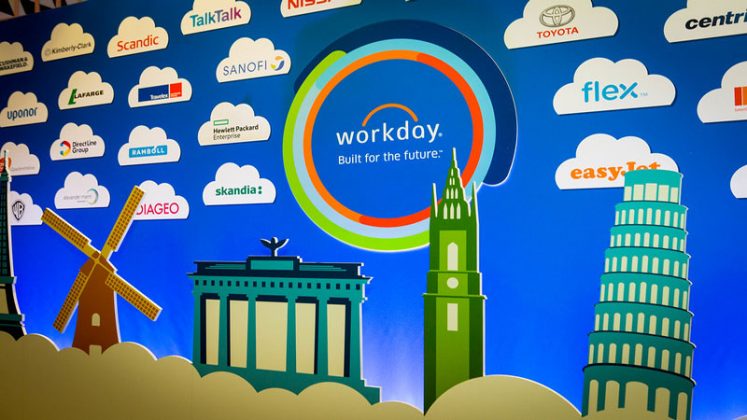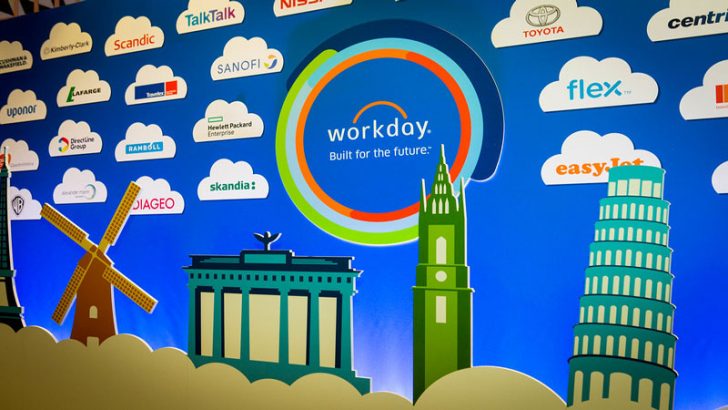 Sometimes competitors find that they can gain more if they work together. In this modern connected world gaining more can equate to ensuring that your customer is delivered the best experience possible. Workday announced in Dublin that ADP and Workday have been working together to deliver an improved service to their customers.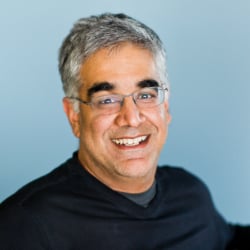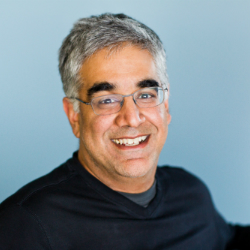 Aneel Bhusri, co-founder and CEO of Workday admitted that it was Carloz Rodriguez, CEO of ADP that picked up the phone and started the conversation that led to the two companies working together. Workday has already launched payroll software in the US, Canada and most recently in the UK and is gaining traction with its HCM customer base. Its latest announcement around its own payroll capability was that the internationalisation for France would be completed during the first half of 2016.
That announcement was almost lost in the revelation that the two companies had reached an agreement to work on a piece of Workday functionality that integrates into the ADP Global payroll software.
This is not the on-premises SAP-based software Bhusri was keen to point out and not all ADP customers would be able to benefit. However the software, Global Payroll Cloud was demonstrated to the room and allows users to update the information on the payroll system from within the Workday user interface. The work to complete the integration should be ready in time to be launched in or around September 2016 in the Workday 27 release.
There are benefits for both parties, while Workday has been slowly rolling out payroll solutions across different countries this can be an expensive and time consuming job to both complete and keep updated with regulatory changes. While Bhusri might have wanted to compete with ADP he quickly realised that an alliance would benefit Workday in freeing up resources to develop other pieces of functionality.
Bhusri commented: "With this expanded partnership, our customers will be able to manage their workforce globally and process payroll in over 100 countries. This is the new standard for integration – bringing together two leaders for best-in-class HCM and payroll in one seamless global solution."
For Workday the additional countries options is very attractive while ADP will see this as an opportunity to approach those Workday customers where they do not already deliver the payroll in those countries. Rodriguez was therefore equally pleased with the new partnership created from a single phone call commenting:
"ADP's increased collaboration with Workday tightly aligns market leaders to deliver  a seamless global payroll experience. Through the partnership, we will help our joint multinational customers effectively address the complexity of global payroll so that they can focus on driving their business forward."
How the customer will benefit
For multinational customers their HR function and staff where appropriate will be able to update payroll data while remaining in a single solution, Workday. This is not just data entry and export to be validated within ADP. Workday have integrated their user interface with the ADP REST API's allowing them to leverage the ADP validation routines so that data entered is correct.  The integration will also reduce any duplicate entries that might have been required before, thus eliminating errors.
While not explained in the press release it also states that: "Legislative updates from ADP can be made on a timely basis via the Workday user interface, ensuring that customers are up to date with country-specific and local regulatory changes for a smoother payroll process."
This is an interesting statement, and it means that the partnership is far deeper than a single piece of software integration. The work required by both Workday and ADP will be continuous for these countries as legislation is changed on a fairly regular basis. Whether this means that it is ADP developers working within Workday or just with Workday is not known but the ongoing integration will mean that this is not a partnership that will fall apart quickly.
Multinational organisations who are divided in whether to invest in Workday will have the added comfort that their payroll, no matter which country they are based in can be delivered by the combined solution. The financial information drawn from these payroll runs can be stored by Workday and therefore analysed for any trends as required as well.
Is this the only partnership
It is interesting that this was the only partnership mentioned during the keynote and there were no further announcements from Workday. Adobe talked about forms integration and their design solution at Workday Rising while the integration with Dropbox was mentioned several times during the event. In another meeting Enterprise Times asked the question about other strategic partnerships. Bhusri considered the question and answered that we could expect to see a deeper level of integration between Workday and Salesforce. We could also see "Deeper integration with Microsoft and other productivity vendors."
During the keynote Bhusri had been generally dismissive of the other legacy vendors and clearly wanted to put across the difference between born in the cloud and merely hosting in the cloud. For Microsoft though he singled out singular praised saying "Microsoft just gets it". No doubt Satya Nadella can expect a call soon and judging by the recent announcements at Convergence in Barcelona and the imminent Dynamics AX launch it may be that Bhusri will be allying himself with yet another competitor.
Conclusion
This was an important announcement for Workday. While the agreement may stymie further deployments of payroll software to other European countries it won't affect those already in the pipeline according to Leighanne Levensaler, Product leader at Workday.
For Workday this means that it can concentrate on developing its core software with functionality that can be used across the whole of its global customer base, both actual and potential. This is good news for Workday as it seeks to expand and break into new markets both in Europe and elsewhere.