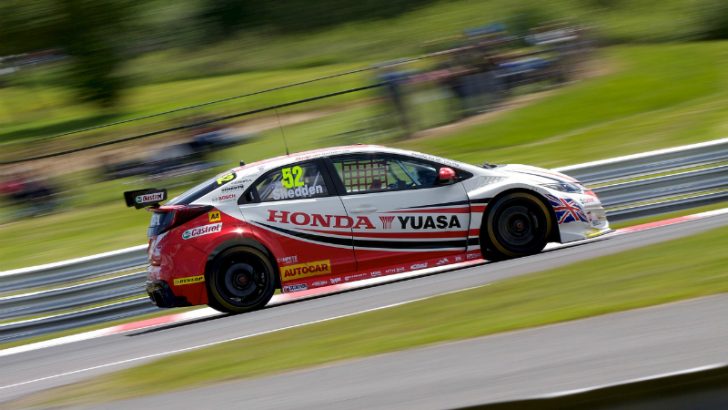 Infor has announced an update to Infor CloudSuite Automotive. There are several enhancements in this release including improved shipment fulfilment, line side labelling and repetitive manufacturing and quality management. However the largest benefit is the certification of and support for American Honda Motor EDI and bar-codes. This will enable clients to interact with Honda and will enable Infor to target the Honda supplier market.
The latest version of the application is on the Infor Xi technology stack. This also gives users greater access to analytics. However, this is Infor analytics and not the Birst analytics that Infor recently acquired.
Improvements to the CloudSuite Automotive
The release highlights four other main improvements to the Infor CloudSuite Automotive solution. These include:
A new automotive shipment fulfilment workbench that allows users to view details of projected shipments, receive alerts on related activities and view subsequent steps to be executed.
Enhancements to handling unit that deliver flexibility and automation for the way parts are selected and packaged for shipment,
Line side labelling, allowing users to print customer specific labels at precise locations within the manufacturing process.
It has a repetitive manufacturing process to better address quality management. It allows for users to report production by shift, work cell, or multiple workstations. This affords full control over the way materials and products are transferred to, issued to or received from a work cell.
Honda certification key to target market.
This feature has been some time in the making. It is perhaps a surprise that they have not sought the certification sooner. IQMS, a rival ERP solution received certification back in 2004 and QAD achieved it more recently in 2015. This does not mean that Infor did not work for Honda suppliers but they had to go through a third party for compliance reasons. This added to complexity and costs.
With certification from Honda, Infor is able to communicate direct with Honda and share data about demand, supply and delivery information. This is vital in the fast moving and changing automotive supply chain.  The EDI integration also supports core elements such as the exchange of order information, delivery and invoice details. It allows customers to transact with Honda using their preferred method. With the additional support for EDI Infor will also lower the cost of ownership for customers. They no longer need to purchase separate EDI software or hardware to support it. It also simplifies the communication chain and removes one of the points of potential failure. This de-risks the relationship between Honda and their supplier and is one less thing for the CIO to worry about.
Daan Snijders, senior vice president, product development Infor commented: "The automotive industry thrives on a highly complex global supply chain, which requires manufacturers to engage with and process data from a vast number of third-party sources, which can pose challenges for the software that manages each exchange. This was a major focal point when designing this update of Infor CloudSuite Automotive, and by gaining certification from Honda, we enable users to simplify the way they process data on an enterprise level. This development in conjunction with several other process-driven enhancements allows us to offer a robust, cloud-based platform to best address the needs of modern automotive manufacturers."
Conclusion
Infor claim to have eighty of the top automobile suppliers using their software. That claim also extends to having more Honda suppliers than their rivals combined. That is a bold statement. This latest move could be seen as defensive as they look to migrate manufacturing customers into their cloud solutions. With the adoption of Xi stack for the automotive product, customers will benefit from an improved look. Customers can also look to take advantage of the other benefits of cloud. We are reaching a tipping point in 2017 for cloud ERP solutions according to most vendors. It is the manufacturers that are slower to convert in general although momentum is gathering in the US.
What Infor needs to do now is to convert this update into cloud sales. The update should help them migrate their user base onto the CloudSuite Automotive software. Without the certification this might have been harder to achieve.  Honda suppliers should expect to find an Infor channel partner or direct sales knocking on their door soon.