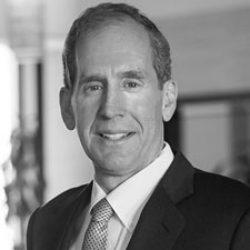 Salesforce has announced that it has achieved net-zero greenhouse gas emissions. This sees them honour a pledge that they intended to meet by 2050. For customers, this is a significant benefit as it ensures that the cloud services provided by Salesforce are done so with a carbon neutral cloud. These are two critical milestone on the Salesforce carbon reduction road map for renewable energy usage.
Mark Hawkins, Salesforce executive vice president and chief financial officer commented: "Achieving net-zero emissions is a tremendous and important achievement that is also good for business. By embracing sustainability across every aspect of our business, Salesforce is cutting costs and reaching new levels of efficiency."
Supported through wind power
To achieve the carbon neutral level Salesforce has signed two virtual power purchase agreements (VPPA) in the last two years. This included the 40 megawatt agreement with the West Virginia Creek wind farm that was due to online in December last year.
Salesforce follows a three step iterative process to meet its carbon reduction commitments. The ultimate aim is to power its data centres and operations with renewable energy. The first step is "Avoid". The company estimates that during 2016 alone it avoided emissions of up to two million metric tons of carbon. This was achieved by companies using multi-tenant cloud solutions rather than on-premises software.
The second step is "Reduce". Salesforce is investing in green office space to further reduce its emissions. This includes the new construction of the Salesforce Tower in San Francisco. The building is already LEED Core and Shell Platinum certified. In total the Salesforce campus, once complete will house 10,000 workers in San Francisco alone.
The third and final step is to "Mitigate". Examples of this include the 12 year VPPA agreements signed last year. These offset the Salesforce power consumption for years to come as it looks to support its data centres using renewable power. In total, these agreements saw Salesforce sign up 64 megawatts of wind power for its own usage.
Randy Kern, Salesforce executive vice president, infrastructure engineering and chief infrastructure officer commented: "At Salesforce, we strive to deliver the most secure, reliable, trusted and resilient infrastructure possible to empower our customers with the Intelligent Customer Success Platform. We continue to expand our global infrastructure footprint in an environmentally sustainable way."
Extending the reach to others
Salesforce is looking to develop its own carbon neutrality. It is also investing as part of its CSR program in several projects around the world to help other nations on their journey.
In Honduras, the Proyecto Mirador is a project run by Cool2 Effect that replaces inefficient wood stoves. It decreases emissions by half and reduces the health negative impact of smoke inside buildings. More than 130,000 stoves have been replaced reducing carbon monoxide and particulates by 79% in those households. Each stove installed reduces the carbon output by 3 tonnes each year. This results in a significant reduction in carbon output across the country. It also improves the health of families and reduces the time taken up collecting wood and the destruction of forest as well.
In India, Natural Capital Partners are using solar water heaters to households, SME's and institutions. It allows them to heat hot water using solar rather than the carbon intensive electricity supply. The project saves the typical household €120 every year in electricity costs. It also reduces the strain on India's power supply especially in urban areas.
To address a different global challenge, Salesforce is also supporting solar water heating in India. The project displaces fossil fuels and supplies households, universities and commercial buildings with a more reliable, clean source of power for hot water. Between 20%-30% of electricity use in India is used to heat water. SWH will therefore provide a significant reduction in energy usage across the country. Currently the project has installed units mainly in and around Bangalore. It is planning to extend this to other regions.
The Salesforce press release and supporting blog did not reveal the level of the Salesforce commitment to either project.
Conclusion
Salesforce is making great strides in its commitment to achieving 100 per cent renewable energy across its organisation. It is, however, constrained by what the power companies are investing in. In making commitments such as the VPPA it does make further investments in renewable energy by those companies more likely though. If other companies follow this kind of lead demonstrated by the cloud company then carbon reduction commitments should not just be met but exceeded. That can only be good news for the climate and sustainability.