Salesforce has taken a major step in sourcing its energy from renewable sources with a 12 year agreement for 40 megawatts (MW) of power from a new West Virginia wind farm through a Virtual Power Purchase Agreement (VPPA). The VPPA means that Enbridge, who operate the Wind Creek wind farm will put the energy onto the open market which Salesforce commits to purchasing, regardless of the cost of sale.
The new wind farm is projected to come online by December 2016 and will ultimately provide 103 MW of power. The Salesforce annual commitment of 125,000 MWh (megawatt hours) is more than their annual electrical energy usage for their data centres in the fiscal year 2015. While most of the West Virginia energy is still created by coal fired stations, 95.5% in 2014 (Source US Energy Information administration)  Salesforce will be calling off Green Energy for their own usage as part of this deal.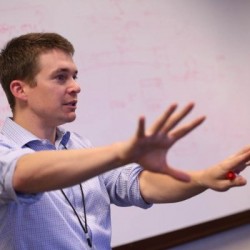 This approach is different to that of other data centre companies such as Equinix who are effectively buying carbon offset. This is because Equinix is not buying the energy on the same grid as all their data centres so its actually power consumption will come from a mix of generating source.
By having the electricity put into the same grid as their data centres and agreeing to purchase irrespective of price,  Salesforce is sending a message to investors and customers that it is determined to prove its green credentials whatever the cost. In a blog by Patrick Flynn, Sustainability Director at  Salesforce it was also announced that Salesforce had joined RE100, a group of companies committed to reaching 100% source energy for its corporate business.
There are several other well known tech companies on the list including Microsoft, Google, SAP, Adobe and Infosys. Flynn commented: "This agreement brings us closer than ever to our renewable energy goal. We're proud that renewable energy projects like this one are shifting our global economy away from reliance on fossil fuels."
The Salesforce pledge
Salesforce is not just pledging to move to 100% sourcing of renewable energy. It has made four pledges as part of its sustainability program:
Achieve net-zero greenhouse-gas emissions by 2050
Eventually power 100 percent of global operations with renewable energy
Continue pursuing LEED certification for its largest office spaces and other innovative green building initiatives
Leverage its people, technology and resources to help environmental nonprofits around the world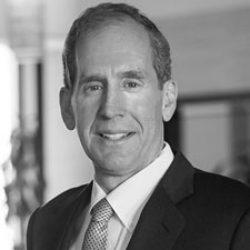 This last pledge is also backed by action. The 1-1-1 integrated philanthropy model, pioneered by Salesforce means that 1% of Salesforce's product, 1% of Salesforce's equity and 1% of employees' time is donated to non profits each year. Much of the employee volunteer time is spent during Earth Month when the Salesforce Earth force green team donates hundreds of hours.
Other companies, notably Amazon and Equinix have recently made a number of announcements about renewable energy although most of them are in the US. There are opportunities for them to start making similar announcements in Europe as well. Enbridge is also investing in a 400mw off shore wind farm in the UK and there are similar initiatives elsewhere in Europe.
Mark Hawkins, CFO, Salesforce commenting in the release said: "Today's announcement is our biggest step yet toward achieving our commitment to be powered 100 percent by renewable energy.
"This new wind farm will bring clean energy to the same regional electricity grid that serves the majority of our data center load and support a global transition to a low-carbon economy." 
Conclusion
Salesforce is hoping that other companies take similar initiatives. It is a founding member of the Business Renewables Center (BRC). It is also one of forty-three corporate signatories who developed the Corporate Renewable Energy Buyers' Principles to help guide other companies to purchase renewable energy.
Hervé Touati, a managing director at nonprofit Rocky Mountain Institute and head of the Business Renewables Center (BRC) commented on the announcement saying: "Salesforce is one of the leaders of the corporate renewable energy movement and we are proud to see the company move into action with this wind energy agreement."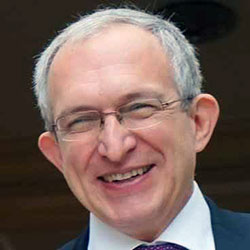 "2015 has proven a record-setting year, with more than 3 gigawatts of wind and solar transactions signed by corporate buyers, compared to 1.2 gigawatts in 2014. Despite this incredible success, less than 20 corporations have been active in this space since its inception. This is just a start, and Salesforce should be recognized as one of the pioneers who made it happen."
It will be interesting to see how many companies also commit to moving forward towards a greener world. In addition to the moves already noted above, Salesforce has also committed to The American Business Act on Climate Pledge. There is now a growing number of companies making a commitment to the act. 154 have now signed up to the pledges after the White House announced that a further 73 had signed. This is still a woefully small number and it is hoped that many will join in 2016.