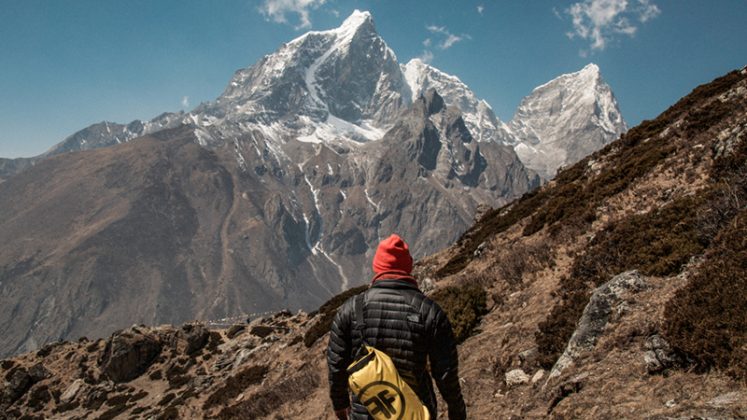 Many professional services organisations (PSO) are successful and grow, fewer grow successfully. Each pathway to growth presents its own challenges. Some are more hidden than others and it takes an experienced leader to spot the issues. These problems can occur in both large and small operations.
Paths to growth.
There are several pathways to growth that a company can take. The company can increase its share of the market through sales and marketing. It can gain a better understanding of its customers' needs, possibly finding new requirements it can service in customer organisations. Customer acquisition through a sales & marketing strategy and/or referrals can also be a catalyst for growth.
Another pathway is to develop new services that directly compete with others. There are risks associated with setting up practices that deliberately compete with others, but if the market is growing and the organisation has a clear differentiation then it can prove effective. Alternatively, this is achieved through acquisition, buying out niche players or competitors to supplement the firm's expertise.
Finally, the pathway that is often neglected, is the firm ensuring internally it is match fit. As the business grows through hiring and increasing sales there are often areas that lag. In smaller organisations this means that inadequate processes controlled by spreadsheets no longer perform well. In larger firms it could be aging bespoke solutions installed years ago that just don't meet the demands of a modern business.
Getting closer to the customer.
During the early stages of life, a PSO may rely on the existing and often personal relationships of senior execs. As the company grows, business leaders have less and less time to make the sale for all their teams and rely on new hires to continue the sales process. While in theory this continues to build personal relationships for the benefit of the firm there are risks. One of them is black book syndrome.
Black books are personal contact lists that probably helped the founders set up the business in the first place. In time, they become a record of strong personal relationships that allow a new generation of entrepreneurs to break away. That is difficult to stop, so organisations need to create deeper business to business relationships with their customers. Capturing information about customers for the benefit of the organisation is critical at this stage. The best way of doing this is through a CRM solution. It will not stop the development of deep personal relationships between individuals but it will retain organisational knowledge about a customer that cannot be lost.
If a CRM solution is integrated into the wider business solutions such as finance and professional services automation there are added advantages. It delivers a complete 360° view of customer interactions across the organisation. The holistic view enables the awareness of white spaces in the client organisation. These white spaces are business opportunities that match client needs against PSO capabilities the client may not be aware they have. Sales opportunities are then created in the CRM system that are leveraged to increase the commercial relationship.
An authorised employee can see the existence and development of sales opportunities, the status and progress of current, future and historic projects as well as outstanding finance issues and customer service engagement. It allows all employees across the organisation to be better informed and deliver an improved customer experience. It assists in creating multiple relationships with customers, increasing the loyalty of the customer to the brand, rather than a relationship between two individuals.
The dangers of organisational expansion
As companies grow through organic expansion or acquisition there are additional challenges to face. Acquired companies tend to use their existing solutions, often because they own licences or they fit their existing processes. This is dangerous for several reasons. It promotes the existence of a confused culture and hinders resource migration between teams.
There is also the danger of Frankencloud. This may lead to firms purchasing cloud solutions that solve specific areas of concern but then culminate in fragmented systems and data. This can also increase costs and reduce visibility across the business. A harmonised cloud of clouds enables appropriate point solutions to enhance a core application rather than duplicated functionality and data.
That visibility means that external analytics solutions need purchasing, adding an additional load on IT teams. Consolidating systems into a single platform allows a holistic view across an organisation in real-time. Analytics solutions not only produce historical reports but can also deliver insights in real-time about resource allocation or future shortages of skills sets.
As client projects commence employees need to access systems from anywhere, at any time on any device. VPN's to on-premises systems can help but they are time consuming and often cumbersome to use for employees. A secure cloud solution with simple mobile apps that deliver point solutions such as time and attendance as well as expenses tracking, are becoming increasingly important. They are not only more efficient but increase time in which revenue can be generated.
The new generation of employees also expects these solutions on day one. The expectation is that corporate solutions are as simple as consumer applications. If they aren't then employees may choose to work elsewhere. Sites like Glassdoor often contain information about internal systems that form part of an applicants' decision making process.
Internal improvement
It is not enough to deliver a service and assume that in a year it is still relevant. The development of internal resources is not just about preparing individuals for the future competitive market. It is also ensuring that the organisation itself evolves to meet changing needs of the market.
Having a match fit organisation that can scale is crucial. Spreadsheets, manual solutions and your bookkeeping software can only take you so far. Even if a company invested in a Professional Services Automation (PSA) solution several years ago it may not be suitable now, or in a few years' time.
A PSA solution should include more than the traditional functionality of resource management, project management, time and expenses modules. It also needs to link to finance, CRM and HRM with a layer of analytics above them all.
A small organisation may not need an HR solution. As it grows, the challenge of tracking talent before it joins the company and while it is employed, is harder without a full HR solution. As employees become more and more geographically spread approvals for expenses, training and project sign-offs become difficult. Integrating the finance system into the PSA solution delivers a better grasp of profitability across the organisation as well.
This is not just about seeing specific project or program costs and the billing for them, but the total cost of delivering the service to a customer. It helps identify the most profitable customers and ensure that sales efforts are focused on the best prospects.
Preparing for the future
Not every company is ready to embrace a fully functional PSA + CRM + HR + Finance solution. However, as companies grow they need to consider which elements will deliver the quickest gain for them. Selecting a solution that can ultimately deliver a single integrated solution for the entire business is paramount.
As professional services companies mature they will need to complete their set. Selecting a solution that includes all four means they won't need to restart that selection process again in the future.
---
Founded in 2009, FinancialForce is the leading Cloud ERP vendor with apps built entirely on the Salesforce Platform. The company's Financial Management, Professional Services Automation (PSA), and Human Capital Management (HCM) offerings provide services-centric businesses with a platform that organizes sales, services, finance and HR entirely around their customers. This blog was commissioned by FinancialForce.
Steve Brooks has worked in the IT industry for more than 30 years in several industry verticals. He has worked in a variety of roles throughout his career including development, IT support, training, business analysis and consultancy. He also has more than 20 years in IT management. He was CIO at Savills plc before leaving to complete an MBA at Henley Business School. His dissertation was on the procurement of converged telecommunications solutions. He is the joint editor of Enterprise Times and principal analyst at Creative Intellect Consulting.