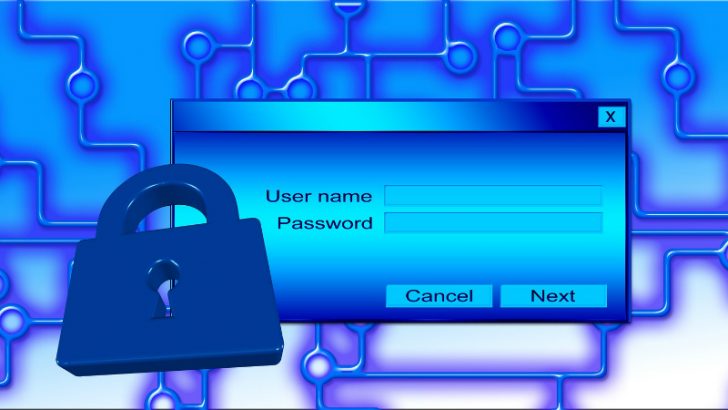 CenturyLink has announced it will sell its 57 data centres to a consortium of investment companies. The acquisition is led by BC Partners and includes Medina Capital Advisors and Longview Asset Management. This will raise $2.15 billion in cash subject to certain criteria listed in the press release. It will also give CenturyLink a minority stake of $150 million in the new venture led by BC Partners. It will use the revenue from this transaction to part finance the acquisition of Level 3 Communications that was announced last week. The total value represents times the adjusted operating cash flow of the data centres
Glen F Post III, chief executive officer and president of CenturyLink commented: "After conducting a thorough review process, we are pleased to have reached an agreement with BC Partners. We believe this transaction will benefit customers, employees and investors. Both CenturyLink and BC Partners have a strong customer focus and are committed to ensuring a seamless transition of the customers and their co-location environments."
CenturyLink is not disconnecting with its customers under this deal. It will continue to offer services from the data centres under a new agreement with the consortium. This will include managed hosting and cloud services across their new, larger network once the Level 3 acquisition has completed.
There is money in Cybersecurity
What is most interesting about the deal are the plans that BC Partners and Medina have for the data centres.  This is not merely an acquisition to leverage an existing asset further. This is a carefully considered swoop for an asset that the consortium will add to. BC Partners are the lead investor. Medina partners has a solid portfolio of cyber security software companies. Adding them to this new asset makes the acquisition very interesting. They are:
Combining assets from investment?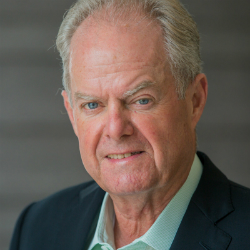 That investment companies look to combine their assets together as part of an investment deal seems odd until you look closely at Medina. The company co-founder and managing partner is Manual (Manny) Medina. He was co-founder and CEO of Terremark Wordwide Inc before it was sold to Verizon for $2 billion. This latest deal sees him no longer just investment in cyber security companies but bring together a portfolio into a company that he clearly has a vision for.
Medina commented "We're combining a worldwide footprint of best-in-class data centers with cutting-edge security and analytics services, integrating these capabilities into a global, highly secure platform that meets today's critical enterprise, public sector and service provider demands for cyber security, co-location and connectivity. Our customers will be able to leverage a suite of on-net security and advanced analytics services deeply integrated into the data center."
Companies are looking to invest in security solutions to protect themselves. This has opened a gap in the market that Medina will want to exploit. He will move quickly to present this as a single solution to their customers once the deal is complete. What is absent from this announcement though is how many and which staff will make the transition across from CenturyLink. Medina may have a number of staff closely associated with the data centres but one wonders whether he will be acquiring the architects of the infrastructure as well. This might be a gap that he will need to fill, though his contact book should be full of them.
Just the name is missing
BC Partners funds are leading the investment and clearly have faith in Medina's vision. Medina is getting a data centre portfolio of approximately 195 megawatts across 2.6 million square feet of raised floor capacity. He clearly has a vision for the future of data centres after spending a few years at Medina Capital investing in cloud, analytics and cyber security companies. It should be interesting to the direction of the new company. His partners are behind him though. There is no indication of what the new company will be called.
Justin Bateman, a managing partner at BC Partners, said, "We are excited to be acquiring CenturyLink's portfolio of data center assets. CenturyLink has built and maintained an impressive global footprint of co-location data centers that is unparalleled for a portfolio of assets of this size. Led by Manny Medina and his management team at Medina Capital, these data centers will become part of a new, global secure infrastructure platform that will meet the growing and changing needs of customers today and for the future.
"We thank Glen Post and the entire team at CenturyLink for their partnership, and we look forward to working together to offer all the data centers' existing customers, as well as new customers, unrivaled data center and co-location services."
Legal hurdles.
If anything this will remove some of the hurdles for the acquisition of Level 3 Communications. The acquisition is expected to close before the end of 2017. CenturyLink is expected to indemnify the consortium against taxes and other financial obligations that might arise. This infers that the deal was rushed through in order for CenturyLink to finance their own major acquisition. There are still some compliance hurdles to overcome and these may take some time. These include filings under the Hart-Scott-Rodino Antitrust Improvements Act and a review by the Committee on Foreign Investment in the United States.
Conclusion
CenturyLink is clearly concentrating on its network through the acquisition of Level 3 Communications. It may seem odd that it is disposing of such a core asset. Amazon, Google and Microsoft are squeezing the margins hard in that market though. Verizon has been trying to sell its data centre assets for several years. What Medina is doing is creating a niche market player that doesn't compete directly with those larger companies. The risk of going after cyber security is that those larger companies could enter that market quite easily.
If Medina can leverage his cyber security software assets quickly on these data centres. Once the acquisition is complete Medina will no doubt issue further announcements.