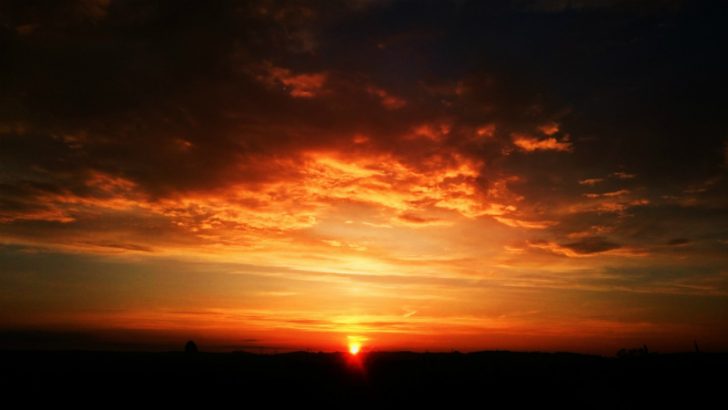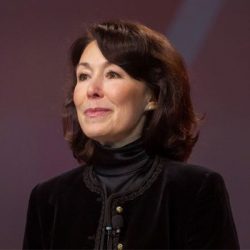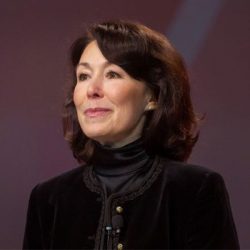 Oracle announced strong Q1 2017 results last night. Total revenues were up 2% to $8.6 billion. It was the growth in cloud revenues that delivered the biggest uplift. SaaS and PaaS revenues grew 82% in constant currency to $815 million (Non-Gaap). Infrastructure as a Service (IaaS) growth was a more modest 10%. However, Larry Ellison, Chairman and CTO of Oracle, is hopeful that will soon change after OpenWorld. He commented: "Next week at Oracle OpenWorld, we will introduce the second generation of our Infrastructure as a Service. Our Generation2 IaaS delivers twice the compute, twice the memory, four times the storage and ten times more I/O at a 20% lower price than Amazon Web Services. IaaS represents a huge new cloud opportunity for Oracle to layer on top of our rapidly growing SaaS and PaaS businesses."
Safra Catz, CEO at Oracle is clearly happy with the growth figures, commenting:  "We overachieved again in the cloud especially in the United States. As you all know, we have pivoted the organization to go after the cloud and we are outperforming even our most aggressive expectations." (Source www.seekingalpha.com).  Operating income fell by 15 to $3.4 billion (non-GAAP) and margin was 39%, down 2% from 2015 (non-GAAP). While the earnings per share increase by 4% to $0.55 (non-GAAP) this was negatively impacted by currency, higher borrowing and US tax.
Catz doesn't expect this growth to slow, in fact Oracle expects SaaS and PaaS revenues to grow between 78% and 82%. This is impressive and is no doubt based partly on their expected pipeline. For the full year Catz predicted that as a whole Oracle revenues could grow between 3% – 5%. She therefore believes the outlook to be excellent.
Cloud is growing for Oracle but is it new customers
There is no doubt that Oracle cloud solutions are starting to find buyers. The ability to deliver the complete solution, SaaS, PaaS and IaaS means they keep all the revenues for themselves. This model will work extremely well once they have achieved the scale that their existing customers are likely to bring.
The question that many commentators are asking is whether they are new customers, or existing customers upgrading. Oracle CEO, Mark Hurd gave the detail: "We closed 776 new SaaS customers in the quarter. Our active base is now 2,800 customers with a 1,000 live 10x Workday. Over 50% of our ERP EPM customers were net new to Oracle, that never purchased an Oracle app before. Two-thirds of our new customer wins were Fusion. 334 go lives in Fusion, our best quarter ever. 2,032 PaaS customers that were new in the quarter." (Source: www.seekingalpha.com)
These figures sound remarkable, but when questioned about who these new customers were. Several companies were mentioned including Adventist Health and Tesco. The odd thing is that Adventist Health were actually announced in 2012 and Tesco have been an Oracle customer for longer. While the numbers look good and the figures are undoubtedly driven by these customers, one questions how many real net new customers there are. Hurd did mention moving a SAP customer to Oracle, but there was no name dropping.
Oracle has a huge user base, they will be winning new customers for each of their solutions. As some customers will no longer be paying the maintenance fees for their on-premises software, a move to the cloud should increase Oracle revenues. Oracle seem to be doing well, but there is still a question about whether they are really winning net new businesses or just increasing wallet share within their own customer base.
Ellison's announcement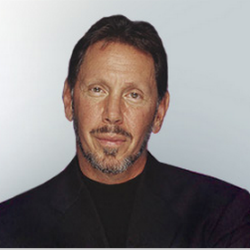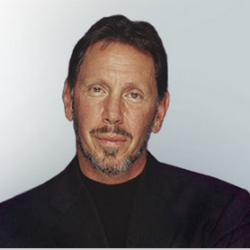 There is no doubt that Ellison is excited by the IaaS announcement. He is no doubt keeping back his best quotes for Openworld, but his eyes are firmly set on a new competitor. Listeners to the analyst calls expect to hear snipes at Salesforce, SAP and Workday. This time Workday became the main target with repeated pronouncements about 10x the customers and a growth rate that is 4x of Workday. That they will remain a thorn in Oracle's side is undoubted, it no doubt  it rankles that they are impossible for Oracle to buy.
The new target is AWS. Ellison believes that the generation 2 infrastructure that he will announce at OracleWorld, is cheaper to run and better than the AWS solution. More significantly, it will allow companies to lift and shift their entire corporate infrastructure into the cloud. Ellison commented: "Lift and shift the entire network, DM, database, data, applications, move all of that across to our data centers without changing anything. So real advantage. So for the first time, we have this big technology advantage in the infrastructure as a service." (Source: www.seekingalpha.com).
If Oracle can get a marque customer on stage at OracleWorld who have achieved this, then it will be very interesting. There will still be several questions to be answered, especially security and sovereignty for international customers. However once proven, Oracle may just be able to persuade a large number of existing customers to migrate into the Oracle cloud lock stock and barrel.
…and NetSuite
There was also a brief mentioned about the NetSuite acquisition. Catz reported that all antitrust reviews had been completed successfully outside of the US. There was no mention of increasing the offer in response to the objections raised by T. Rowe Price group.
Conclusion
This is a great set of results by Oracle. In trying to provide more details though they omitted to mention enough that would really satisfy some of the cynics. Oracle does like to obfuscate about whether customers are really new or just returning home like prodigal sons. Oracle is not saying loudly that they are taking customers quickly from SAP, or indeed anyone else. They are not shouting that they will soon be the No. 1 ERP provider either. If they could evidence either of those, then the shares would rocket. Ellison is rarely reticent in making bullish claims, the fact he isn't saying this might indicate that perhaps they are not winning as much real net new business as he would like.
However, it seems more likely their strategy is turning customers who traditionally bought software from them into total customers.  I.e, customers who virtually outsource every component of their SaaS, PaaS and IaaS to Oracle. That is actually good news, as it is likely to protect their revenue base into the future. Migrating between ERP solutions is difficult, migrating ones complete IT solution, happens even less often. Perhaps surprisingly after these results the share price fell to $39.55 in after hours trading, down 3.21%. It might recover once analysts have picked over the figures.