Capgemini and SAP have just announced a strengthening of their global strategic partnership.  Together they have launched "Fast Digital 4 Discrete Industries by SAP and Capgemini". The initiative is aimed at helping discrete manufacturers complete their digital transformation with the use of SAP products. Additionally, the use of the number 4 within the strapline is not a coincidence. It alludes to Industry 4.0, within its origins in Germany it delivers the promise on machine to machine automation and data exchange in the smart factory.
Capgemini and Sap will also look to support implementation of the latest technologies such as real time tracking, 3D modelling and visualisation, the Internet of things (IoT) and analytics. Within their Digital Transformation Framework Capgemini seek to support and advise manufacturers in five key areas:
Enterprise-wide manufacturing digital transformation.
Product and Asset Management – Achieve PLM transformation, align your data and processes with 3D technologies, and deliver effective digital product and asset configuration management.
Operations Management – Optimize industrial control systems, manufacturing intelligence, industrial IoT and digital operator capabilities.
Complex system simulation – Reduce time to market, while avoiding physical tests and optimizing quality.
Industrial cybersecurity – Securing your digital transformation initiatives.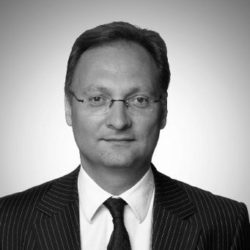 With this agreement SAP will be providing the core of the solution with SAP S/4HANA. Additionally the e-commerce platform will be provided by SAP Hybris  as companies look to offer product direct to consumers or even businesses. In some cases this will mean disintermediating their channel. The SAP HANA platform provides access to real time in memory analytics. Perhaps surprisingly SAP and Capgemini only talk about predictive analytics at this time. The next generation, prescriptive analytics, cannot be that far away though.
Olivier Sevillia, Member of the Group Executive Board and Group Head of Digital Services, Capgemini, commented: "Across industries, clients are facing their greatest organizational challenge yet as they seek to digitally transform. Nowhere is this truer than in manufacturing, where the dazzling promise of Industry 4.0 is now being offset by the growing appreciation of the complexities involved in making digital manufacturing a reality. Through our extensive experience supporting some of the world's leading organizations to digitally transform we're deeply familiar with the challenges they face and how to meet them. SAP is a natural partner, not only because of our long history together, but because their suite of solutions offers an ideal platform to power this change."
Where does that leave NetSuite and Infor
This announcement brings Capgemini closer to SAP. For SAP's competitors such as NetSuite and Infor this raises some questions. Newly acquired by Oracle, NetSuite uses Capgemini in France as its exclusive distributor. This agreement puts into question how frequently Capgemini will look to NetSuite to provide a manufacturing ERP solution there. For Infor, their cloud based supply chain solution GTNexus has had a close relationship with Capgemini. One wonders what announcements and changes both Infor and NetSuite will occur following this announcement.
Investment in startups by Capgemini and SAP
Hidden within the press release was also a statement about the two companies investing in new solutions. They announced two approaches to this. The first is that they will jointly fund investments into new applications and extensions of the SAP HANA Cloud platform. This may mean that Capgemini create some micro-vertical applications that they can take to the market. Secondly, it seems that they will be creating an ecosystem of startups. There was no information given about where or how much money will be invested into these ventures though. How much and where that investment will be made is a question that needs answering.
Conclusion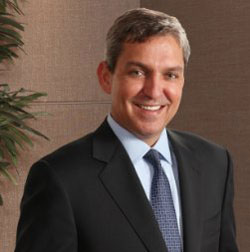 SAP is getting its act together in terms of channel and its S4/HANA solution. This partnership will see Capgemini deliver increasing support to SAP in the market. It will also see SAP to extend their reach into new micro-verticals. They will want this to accomplish two things.  First to slow down the growth of NetSuite as it looks to plunder their customer base. Secondly, if they can persuade other companies to develop micro vertical specialization this will compete directly against Infor who are doing the same thing in their channel.
Rob Enslin, Member of the Executive Board of SAP SE and President of Global Customer Operations, SAP, commented: "Today's announcement is another example of how we are exploring new ways to co-innovate around SAP S/4HANA and SAP HANA Cloud Platform in order to help our customers gain a competitive advantage in the digital economy. We look forward to taking our partnership with Capgemini to new heights in order to help manufacturers around the world solve their business challenges and run better."