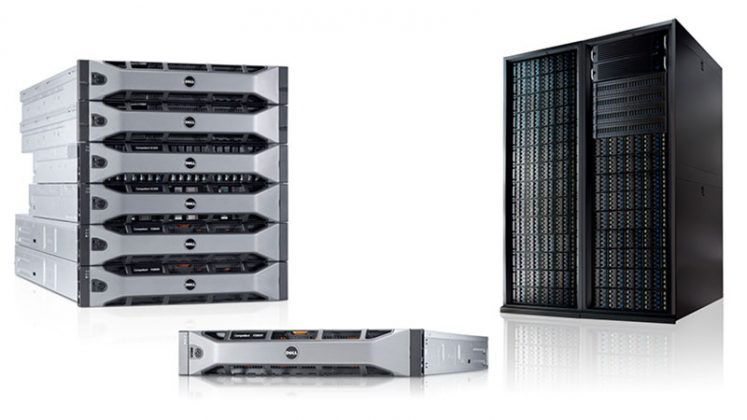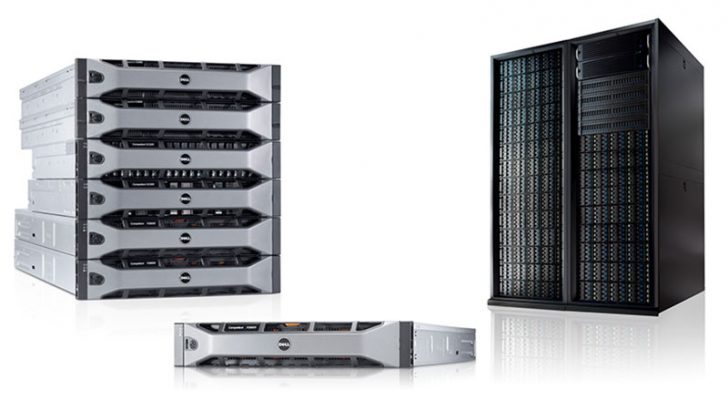 It's been three years in the making and now Dell has finally released Storage Center Operating System (SCOS) 7, a new version of its existing SCOS products. While it is the latest version of SCOS to hit the market it is, in many ways, a complete rethink and redesign on how Dell views storage.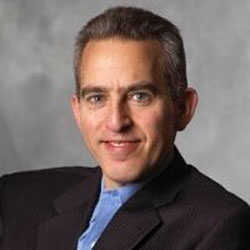 What is most interesting about this release is that it comes during the period where Dell is trying to complete its acquisition of storage giant EMC. It shows that Dell is not willing to wait for that acquisition to close in order to revitalise its storage portfolio. Surprisingly, many of the new features are not designed to work in a heterogeneous storage environment. Instead they are focused on Dell products which means that it will have to work quickly to incorporate EMC devices once the acquisition has closed.
According to Bob Fine, Director of Product Marketing: "This is the first major release in two to three years. The biggest change here is in flash support and we are creating one Dell storage ecosystem which will bring in EqualLogic."
The latter part of Fine's statement is important as it means that EqualLogic customers will be able to take advantage of some of the features Dell is introducing. However, over time they will need to migrate away from the EqualLogic boxes onto the Dell SC range of devices if they want access to the full set of new features.
What is in SCOS 7?
The answer is quite a lot, much of which is covered in the press release. Some of the key things are:
Data reduction: Dell is claiming it can deliver the best data reduction rate in the industry. When questioned how it arrived at its numbers, Fine told us that they had taken a number of customer workloads and were able to get an average of 5:1 reduction through a combination of deduplication and compression.
Files will be deduped first and then compressed as they are written to disk. Fine claims that this will not impact write performance due to the way Dell has implemented the features. While Fine was prepared to talk about a 5:1 reduction the press release is claiming the technology inside SCOS 7 can achieve a ratio of 10:1. It will be interesting to see which number makes it into the final marketing documentation.
Lower cost: Another part of the efficiency claim is cost per GB of storage. For Solid State Drives (SSD) Dell is saying that it can now get to $0.45/GB. Hard disk drive (HDD) costs are also being significantly reduced with the headline cost now at $0.10/GB. These are substantially lower numbers than some of its competitors out there. As with all these numbers it's about the cost per GB stored not the size of the underlying drive so they benefits from the 5:1 data reduction Dell is claiming.
Security: All data stored on the drives will be encrypted. Rather than do the encryption in software, Dell is taking advantage of the on-board encryption built into the drives themselves. According to Fine this means that there is no penalty for encrypting/decrypting data meaning that even those drives with high throughput are able to keep data fully encrypted.
Dell is also supporting third-party encryption tools through the Key Management Interoperability Protocol (KMIP). This is becoming increasingly important to customers who are now beginning to struggle with multiple encrypted storage locations. They currently support KMIP solutions from Gemalto, SafeNet, Key Secure and Talus.
Data centre flexibility: One of the big focus areas is in transparent movement of data between volumes. SCOS 7 is targeting multiple use cases here. There is a data migration option that allows data to be moved seamlessly between arrays. Fine says will be wholly transparent to servers and VMs.
Alongside this is a new disaster recovery feature that will ensure that data is always kept in sync. This is aimed at delivering synchronous replications for customers with multiple locations inside a Metropolitan Area Network (MAN) or around 50 miles. Beyond that customers will need to look at using an asynchronous solution.
There is also a new storage management solution that will enable administrators to federate their storage over multiple arrays. This comes with a new Volume Advisor which will suggest the best place to start locating LUNs. At present this, like many other features, supports all the Dell SC family with the exception of the entry level SCv2000.
For Service Providers who are looking to use the Dell storage solutions to offer remote storage capability, Dell has introduced a new Quality of Service (QoS) capability. This is designed to help resolve problems such as 'noisy neighbours' where customers are being impacted by others using the same arrays.
Hybrid cloud storage on the way
Dell's move is not just about improving the way its storage works. While there is no "hybrid cloud storage" statement here, it is offering a Live Migrate function. This is initially targeting at moving volumes around the storage arrays a customer already owns. However, if working with a cloud storage provider or storage hosting partner it is possible to extend this to support storage arrays inside and outside the customer network.
What isn't there at present is the integration of OpenStack Swift and OpenStack Cinder. This is disappointing as it would help push Dell into the OpenStack space as a storage provider. There is nothing to prevent anyone using Dell storage underneath an OpenStack distribution such as Red Hat with whom Dell already has an agreement. However a tighter integration of SCOS 7 with OpenStack would have been more interesting.
This may be a feature that Dell will introduce when it completes the EMC acquisition. At that point it will have to support the EMC hardware and move SCOS 7 away from what looks like a proprietary Dell solution to a more heterogeneous storage offering.
Conclusion
This is a big announcement from Dell and one that will get a lot of attention in its own customer base. Whether it will act as a springboard for Dell to massively expand its footprint in terms of enterprise and cloud storage is unclear. While Dell has quietly been building out its server business inside cloud providers it hasn't done as well in terms of storage.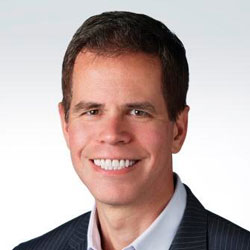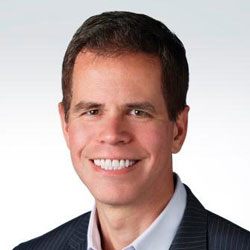 What is firmly in Dell's favour is the lower costs it is offering along with better data protection mechanisms. Coming just a few weeks after IBM made a major announcement around its storage this is a good response from Dell.
In terms of where this takes Dell in the future, especially as we get closer to the closure of the EMC acquisition, the final word goes to Alan Atkinson, vice president and general manager, Dell Storage. "Dell's SC Series has always been an extremely progressive storage platform – and SCOS 7 is by far our most revolutionary software release to date. We designed the SC platform from the ground up to be future ready and this release takes flash, deduplication and system intelligence to the next level."