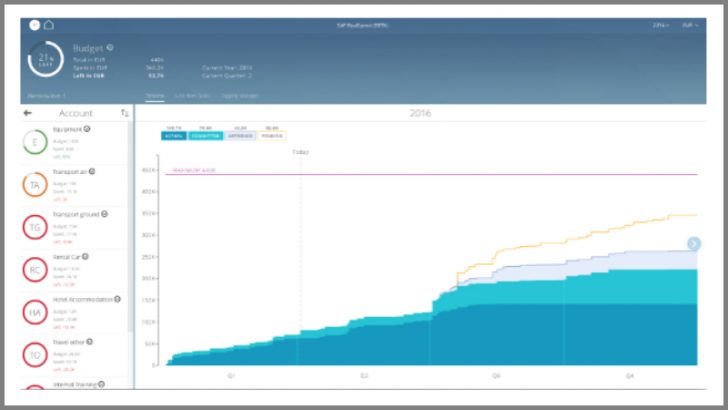 SAP has announced RealSpend, a new mobile app that provides real-time visibility of current budgets and spending for managers. Exactly what mobile devices are supported is difficult to determine with the initial press release not mentioning any specific support for devices. Interestingly a search on the SAP website reveals that RealSpend is supported on Blackberry 10 and iPads.
That the solution connects to SAP HANA and is designed to work with S4/HANA has both positives and negatives. The access to real-time information on the device will enable managers to be updated immediately if there is any change, but SAP have not indicated whether once disconnected from the network the solution continues to function. This would mean that data is not stored on the device. While this is something that security teams will probably be happy with it also means that when outside the office and outside of connectivity it may not be that useful.
The app was developed at the SAP Labs Berlin/Potsdam, Germany and is the latest in a line of mobile apps that SAP seem eager to release onto the market. The SAP Business One Sales for mobile app was released earlier this year and little over a week ago SAP strengthened its partnership with Apple. That SAP chose to deploy the app for Blackberry rather than Android may seem strange but there is still a large section of senior business teams using the Blackberry device, though for how long is another matter.
Using the app, line managers are not only able to view their spending against budgets but are, according the to the press release, able to carry out some limited reporting functionality upon it. The app includes four key features:
Access real-time budget and expense information, including trends and projections
Analyze and benchmark spend data by department, project, or expense type across any period of time
Receive customized spending alerts
Collaborate with team members to resolve issues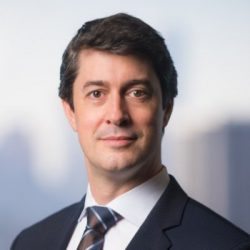 This will allow managers rapid access to their key information without having to wait for spreadsheets to be disseminated and interpreted.  What companies may need to bear in mind is whether the managers need any further training to understand the implications of the live data and how their decision making needs to change. That they have included trending is important as managers can not only see how they are currently performing but how well they are likely to be doing at the end of the quarter or end of year.
Thack Brown, general manager and global head of LoB Finance, SAP commented on the general release saying: "SAP is known for providing leading-edge tools for the CFO and corporate finance function to manage spending and budget as effectively as possible. This app uses the cloud to innovate on top of our finance core and provides line managers and others with budget accountability the tools they need to make sound spending management a real-time activity across the entire enterprise."
RealSpend aid real time decision making
In most companies budgets are analysed monthly in a spreadsheet that highlights where issues are occurring to enable managers to take action. RealSpend will enable them to take actions early. The alerting functionality can be set up to see whether advisories have been breached in terms of spending or whether a problem becomes more severe. Managers are also able to drill down into budget lines to see where specific issues occur. How far down is unknown, but it managers can drill down to line item level it may be possible for them to identify where some items have been misallocated. The collaboration tool included will allow them to contact the finance team to make the correction.
It isn't made clear whether the collaboration functionality is part of SAP Jam or something new, although one would hope this will be the case. SAP RealSpend is also able to access data from SAP and other third party sources, though these will need to be configured. As SAP continues to launch these mobile tools it will be interesting to see the take-up of them all. Certainly as the portfolio grows companies will need to carefully consider how many and which it deploys across its workforce.
One early adopter, Greg Smith, chief financial officer, ASR Group International, a Florida Crystals corporate affiliate seems happy with the new functionality. He comments: "Every company has to manage expenses to be successful. SAP RealSpend enables our company to employ expense management in a real-time environment — all enabled by our adoption of SAP HANA and SAP S/4HANA Finance."
Conclusion
SAP certainly seem to be bringing out more and more mobile apps for users. It may get to the point where there are too many mobile apps around and these apps themselves get consolidated into a single larger one. This is perhaps a sign of the future where the mobile or tablet becomes as powerful as the PC was and starts to need a single dedicated piece of software rather than lots of individual apps.
What is slightly surprising is that RealSpend does not yet appear to be available on the Apple Appstore in the UK region yet  No doubt it will soon make an appearance. It will also be interesting to see when the Android app will be made available.