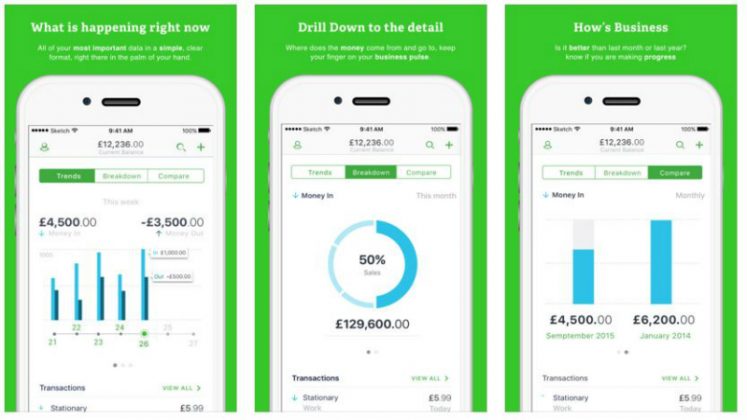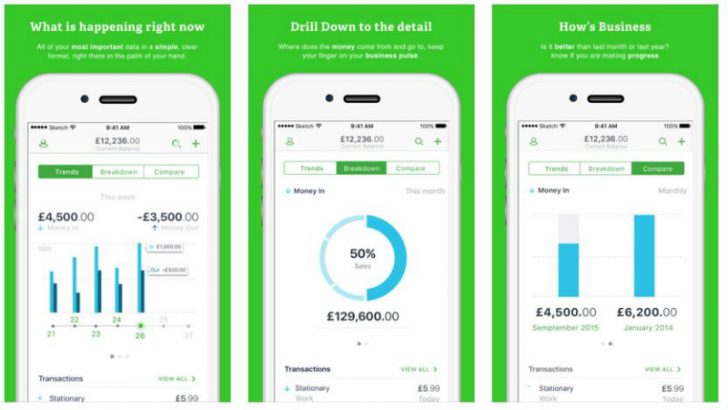 Sage has announced the availability of an iOS app called Sage Expenses. It is available on the Appstore now and will work in both the US and UK markets initially that it claims will help individuals manage their expenses better. The app is simple to install and helpfully includes a demonstration that allows users to test out the functionality. The app currently supports use in both the UK and US at the moment but Sage intend to make it available globally over the coming months.
The app itself also provides an entry point into using Sage One, the Sage cloud based solution for sole traders and micro-businesses. It seems that most of the features are hidden and a quick run through the program indicates that as a beginning app there are certain features missing. There is however a demonstration available that allows the relatively rapid creation of expense items, or rather both accounting flow in bound and out bound.
In a way it is this inbound and outbound tracking feature that makes the app more cumbersome. At first glance it appears to be developed by accountants rather than end users.  On entering a transaction, the user is prompted to enter the amount and then the category. It is in the choice of categories that gives a flavour for the type of app it is.  The first four are Assets – Costs, Office equipment and IT – Cost, Fixture and fittings –Cost, Motor Vehicles – Cost and PAYE. In total there are 34 categories that appear to be drawn straight from the default purchase ledger rather than a typical expense breakdown.  This is disappointing and for many the idea of expensing Student Loans or Statutory Paternity Pay seems rather off.
While there may have been a place for all these categories Sage should have consulted with some of its users better before releasing this app.  Perhaps even a straw poll of its own employees might have revealed that subsistence, petrol, taxi, train fares, postage might have been better choices. That one needs to scroll through the whole list to finally reach general expenses merely shows that there is massive room for improvement for the UI (User Interface) as well. It also does not appear possible to alter these categories in the first generation, although by linking to the company Sage One account it may be that more likely expenses types can be revealed.
This is a shame as the overall look and feel of the application is slick and an early adopter in a canned statement from the press release, Kevin Hunt, Director at CSB Carpet and Fabric Care Ltd said "What I like about the Sage Expenses mobile app is the simplicity of it, we can go into a fuel station fill the van up with diesel, pay and when we get back into the van we can put the transaction into Sage and upload a photograph of the receipt and job done….it makes life so simple". One assumes he opted to expense this to Motor expenses, rather than Vehicle cost although he would have had to scroll past the latter to select the former.
Certainly having tracked a few expenses items did not appear to change their order of appearance and perhaps for a later release Sage should consider whether the more popular expense types appear at the top of the list. This is a first generation app though and it will be interesting to see how quickly it improves.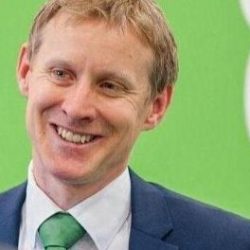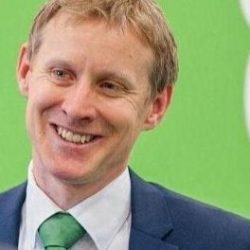 That the app is free, though it does require registration is a positive point and it will be interesting to see how many have tried it and are still continuing to use it by the time the Sage Summit in Chicago later this year is held. Matthew Forrest, Vice President of Product Marketing for Sage One, commented, "As the champion of Small & Medium Businesses, Sage is proud to be able to offer a free iOS app that's perfect for entrepreneurs who would otherwise never dream of using accounting software. Sage Expenses shows its value from the minute you open it. It not only saves time, it brings peace of mind to the many people currently using spreadsheets to keep track of business expenses." ­­­
For those who have already started to use more mature apps like Expensify this app is not likely to make them change to Sage. However for existing users of Sage One it is certainly worth a look to take advantage of the integration, and as it is free provides an instant feature uplift to that application. For users looking at starting up it will be worth keeping an eye on, and as Sage improves it there is little doubt that a free app may help lure new customers into the Sage ecosystem and eventually persuade them to sign up for Sage One.
Bo Lekkegarrd, Associate Vice President of European Software at IDC, commented, "Sage Expenses addresses the gap between completely manual bookkeeping and an accounting solution. Many entrepreneurs have a passion for their business but do not feel ready to manage accounting tasks themselves. The app is very simple and allows the business owner to basically record money coming in and going out while on the road. IDC believes that an intuitive and free app can facilitate a first step for a vast number of entrepreneurs towards a full online accounting solution." One does question what version of the app Lekegard viewed as we don't believe that the app is as good an advert as it could be in its current state.
The app itself contains a number of simple features. It has the ability to record transactions, and then search for them, either specifically or by using a filter. It is possible to import contacts into the database, which is useful in recording sales and expenses against a specific contact to view the in and out flows for each contact or expense. The reporting is slick and simple, delivering an overview of transactions with month by month comparisons.  Finally the app is only supported on iOS 9 or later, which is a shame as it will rule out many users who have not yet upgraded to the latest iOS version.
One final gripe is that the registration process uses a captcha, that even on the iPad was difficult to read, one suspects that it might be nearly impossible on the iPhone. It didn't seem possible to zoom in on it either.
Conclusion
This is a great idea by Sage, that we feel falls short on the execution.  Delivering a free mobile app for users to track expenses, which integrates into their accounting application is certainly the right thing to do.  The application still needs to be improved and hopefully will be by the time Sage Summit rolls around.  Certainly the demonstration should be improved so that users get a better first experience of the app.  The ability to modify and create categories in the demonstration version should also be added.
As Sage looks to fight back against the surge of growth into their market share by Xero and others the launch of this application is the right thing to do. However there was no announcement around when an Android app would be launched and as one of the very few Windows mobile users yet again ignored by app developers we were disappointed, though not surprised.