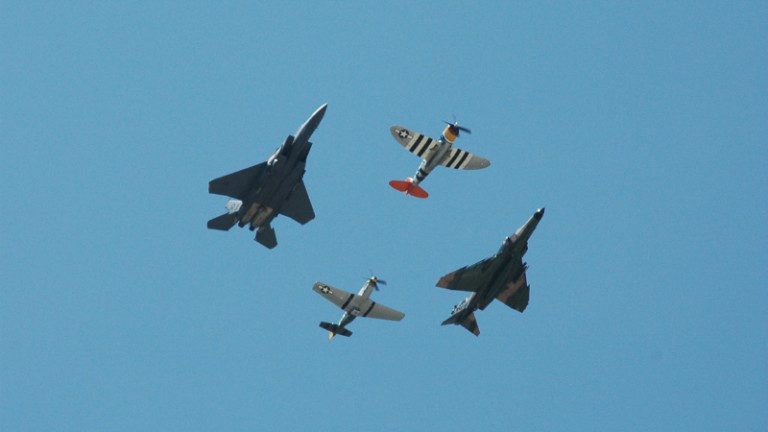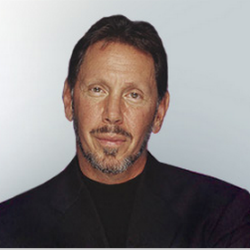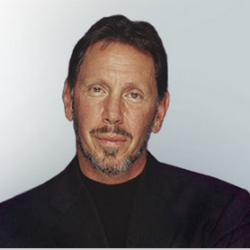 Oracle has announced its Q2 fiscal results and the question is do the figures show whether Oracle are succeeding in the new cloud world.
Total revenue was $9.0 billion, down 6% in terms of U.S. Dollars but unchanged in constant currency. Cloud revenues have increased significantly with SaaS (Software as a Service) and PaaS (Platform as a Service) delivering $484 million, up 34% in US dollars or 39% in constant currency.
The Infrastructure as a Service (IaaS) revenue increase was less spectacular only increasing to $165 million, an increase of 7% in US dollars or 11% in constant currency. Larry Ellison, Oracle Executive Chairman and CTO seemed pleased commenting: "We are still on-target to sell and book more than $1.5 billion of new SaaS and PaaS business this fiscal year.
"That is considerably more SaaS and PaaS new business than any other cloud services provider including salesforce.com."
The bad news for Oracle was that both hardware ($1.1 billion) and service revenues ($861 million) were down. Despite this the operating margin remained strong at 33% and earnings per share $0.51 with currency fluctuations, specifically the strong dollar impacting performance negatively. It will be interesting to see the impact of the interest change announced this week on the dollar and subsequently third quarter figures. On the back of these figures a dividend of $0.15 was announced by the directors and will be paid on January 27, 2016.
Oracle CEO, Mark Hurd concluded: "It was a very strong growth quarter for our cloud business, with SaaS and PaaS bookings up 75% in constant currency and billings up 68% in U.S. dollars.
 "We did 100 Fusion HCM deals and over 300 Fusion ERP deals in the quarter. We now have more than 1,500 ERP customers in the cloud – that's at least ten times more ERP customers than Workday."
Hurds billings increase seem hard to validate against the press release and figures Oracle released and seem at odds with those mentioned by Safra Catz, the other Oracle CEO.
So what is the race Oracle are in?
Most of the Oracle revenues are still from on-premises solutions. Oracle have successfully migrated some customers from on-premises to cloud based solutions and the figures around PaaS bear this out. However it is impossible to tell it these are existing customers migrating into the Oracle cloud solution rather than new customers won from competitors.
It is sometimes difficult to tell who is winning the Cloud ERP market share battle, and while Infor may be much smaller than Oracle they appear to have a brighter future. Charles Phillips declared in the Q2 earnings that he expected cloud revenue to exceed on-premises revenue during 2016. This seems unlikely to happen to Oracle in 2016, but then the on-premises revenue from existing installations is fairly stable. Infor also have their lift and shift program allowing on-premises solutions to be replicated in the cloud for those companies willing to move as a first step to their cloud journey.
Oracle on-premises revenue is shrinking. The question is whether it is shrinking faster than cloud revenues are growing. The race is not just about Oracle migrating clients to cloud. They also have to prevent revenue from licensing and maintenance moving to companies like Spinnaker and Rimini Street. With the court case between Rimini Street and Oracle recently resolved one can expect those two companies to renew their attack on those revenues unhindered.
Customers are also being lost to the born in the cloud companies such as Workday and NetSuite. Workday is potentially the bigger threat as it takes the core administration functions, HRM and Finance from Oracle and then allows companies to look for industry specific solutions to run the operational pieces, such as Infor and IFS. NetSuite is finding larger and larger customers every quarter and while it only targets a few verticals it is becoming a serious challenger in them
SAP are also heavily investing in their own cloud solution backed by S4/HANA. While their customer base is also being attacked they do seem capable of winning large Oracle customers, notably Lloyds Register.
Oracle: The Oil tanker
Under Nadella, Microsoft has been turned around to being a cloud first company, encouraging partnerships with other cloud vendors in an atmosphere of coopetition. Oracle cannot move as fast. Not all its clients want to move to cloud, at least not yet. This is a challenge that Infor seems to have cracked and is successfully encouraging customers to migrate. Oracle is big though and it has a war chest. Operating cash flow on a trailing twelve months basis was $12.9 billion. While they might stand and hope they will turn the ship with their own software that strategy is questionable.
So will 2016 see an acquisition? Oracle has done some acquisitions lately but not on the scale of Microsoft with Nokia, or Concur by SAP. In 2015 they restricted themselves to two: Maxymiser (August 2015), CRM application provider and CloudMonkey (August 2015), middleware. The question is who will they buy? If they were going to bid for Salesforce it would have been last year but you never know. Meanwhile Workday are protected under their two tier shares split.
For the moment all the comments are around the rapid growth in cloud revenue but if this isn't sustained through 2016 Oracle will need to do something, and a big acquisition seems the most obvious. The second Oracle CEO, Safra Catz, stuck to the company line when commenting on the second quarter results saying: "We're very pleased with our non-GAAP EPS of $0.63, beating the mid-point of guidance by 4 cents despite a stronger than expected currency headwind.
"We grew our SaaS and PaaS revenue 38% in constant dollars this past quarter, and we expect that revenue growth rate to accelerate to nearly 50% in Q3 and close to 60% in Q4. This rapid increase in our cloud revenue will help drive our SaaS and PaaS cloud gross margins from 43% in Q2 to approaching 60% in Q4 and drive significant EPS growth in Q4."
Conclusion
These are positive results for Oracle and Wall Street responded on Wednesday with the share price rising by 2%. The rally didn't last long and by the end of Thursday trading it was down 5.11% as the market digested the numbers.
Three key questions that Oracle needs to answer are:
What is the profitability of their cloud revenues?
Will the growth be sustained?
How much actual new business are they winning?
New business is calculated differently by most ERP vendors and Oracle is no exception. If a new business win is one where a client has never done business with you before it would be interesting to see what the figures would be for many ERP vendors. One suspects those figures will never be available from most, Workday, Salesforce and NetSuite being the possible exceptions.
If the dollar starts to strengthen it will be interesting to whether Oracle make a acquisition announcement in the new year. There is another factor and that is the interest rates, as these rise issuing bonds to raise cash will become more expensive. It is a tactic that both Equinix and Microsoft have recently used, but the days of cheaper finances may be running out.