Rackspace has announced that they will make available a Managed Cloud for Adobe Experience manager (AEM) in October 2015. This is an enhancement of their current offering for AEM and includes the 24×7 Fanatical support.
Rackspace has been offering hosting environments for several content managers including AEM it also offers Sitecore, Drupal and WordPress. It will be interesting whether a similar agreement is reached with Sitecore as well. AEM, seen as the market leader offers a comprehensive content management solution that allows users to create websites, mobile apps and forms and helps deliver digital content across multiple channels easily for marketing teams.
The addition of Fanatical support indicates the depth of experience that Rackspace have established with AEM and their confidence to extend support for the Application. The aim for Rackspace is to help customers deploy and utilise the solution better and faster. Improving the efficiency of the customers marketing teams in the process.
As Kyle Metcalf, senior director and general manager of the Digital Practice Area at Rackspace commenting within the announcement said: "Rackspace has been working with AEM customers for years and understands their pain points, requirements and what is needed to maximize the AEM technology.
"Managed cloud for AEM delivers expanded support and automation capabilities to allow customers to deploy content faster and with less hassle than ever before."
Managed AEM
The new offering will include:
AEM Specialized Managed Support: Provides Fanatical Support and guidance on best practices 24x7x365 from AEM specialists at Rackspace, which allows customers to offload management of the AEM environment and focus more on their core business.
Turnkey Deployment: Enables significantly faster implementation for new deployments or version upgrades. The offering can reduce the time needed to deploy a new AEM environment by cloning an existing environment or creating a new one from a set of AEM optimized, pre-defined and tested cloud architectures. Push-button AEM deployments on tested architectures that deliver superior performance
Monitoring: Proactive monitoring of the health of the environment and offers
Maintenance: Patching and updating to help minimize downtime and delays. This includes alerting and troubleshooting of the application and infrastructure including advanced URL and end-user transaction monitoring
Fanatical Support : 24x7x365 support from AEM specialists
100% Production Platform Uptime Guarantee available
Security : Security features to help mitigate vulnerability from attacks
This note on security seems unsubstantiated but probably relates to the wider Rackspace security options. It will be interesting to see what improvements over the standard offering there are.
AEM will become available in October 2015 in the US and Rackspace have now informed us that the international roll out will start during 2016.
A second option for AEM
Why is this good news for business? Rackspace are not the only cloud company offering a hosted AEM environment, Anchor in Australia and AWS also offer solutions, but both of these are backed by Adobe support. The Rackspace solution means that reliance upon Adobe for support is reduced and it removes the complete lock in that Adobe has on support pricing.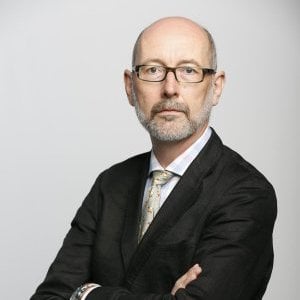 Pricing is one aspect that is not yet available and it is only possible to register interest at this time for Managed AEM. This move by Rackspace to expand their service offering to customers is one that is supported by Alan Pelz-Sharpe, research director for SaaS Business Applications at 451 Research who commented:
"Many buyers of marketing and web content software don't want to be locked into a vendor's vertically integrated platform. A strategy of a common managed platform is one we strongly support."