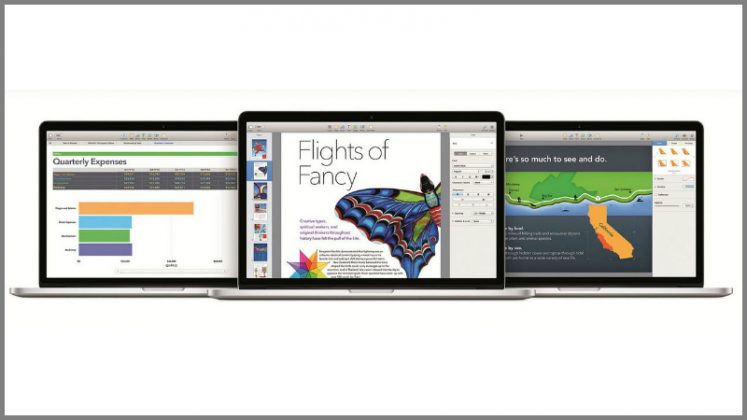 For someone who remembers the first IBM PC and the antipathy with which Apple MAC's were held by those who were "PC first", it seems almost incomprehensible that IBM would now be offering services for Apple computers.  This announcement is yet another step though in the relationship between the two technology giants that has been growing over the last few years.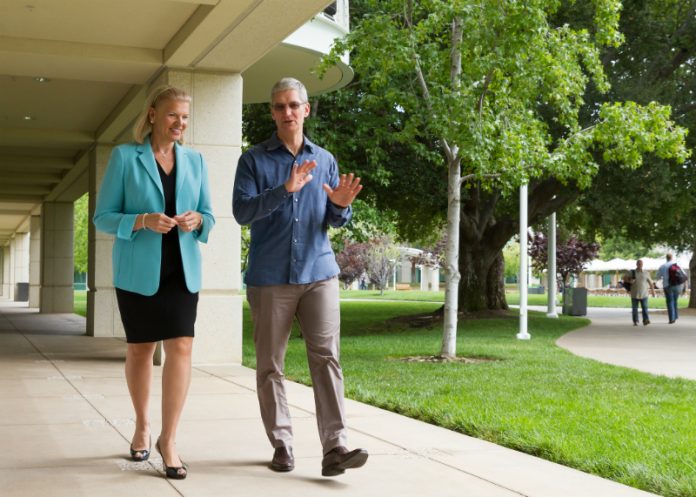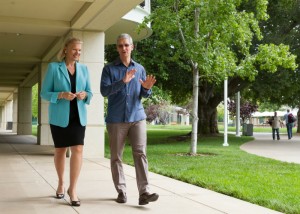 Once IBM sold its PC division to Lexmark it suddenly had the pressure of the age old PC vs Mac wars lifted.  The announcement on July 15th 2014 by  Apple CEO Tim Cook and IBM CEO Ginni Rometty about a global strategic partnership came as a surprise but over the last year the companies have clearly been working closely together with more than 100 IBM staff now working at Apple.
This latest announcement comes as a result of rolling out MAC's to IBM employee's through an internal program known as [email protected] and then helping several clients with the implementation of Mac's within their enterprises. IBM are offering a service using the CasperSuite solution, produced by JAMF software and can either provision it from the cloud or install in the customer data centre.
The service is offered through the IBM MobileFirst Managed Mobility Services and aimed at helping large enterprises integrate Apple Mac computers into their IT Infrastructure with the same infrastructure services that their PC's already have. These services include OS and image management, software application and update management, an enterprise application catalogs, automatic compliance and configuration updates for security, and inventory and reporting for hardware and software.
Not only this but IBM will also offer users access to a range of self-help resources, including password reset, chat, and expert knowledge forums, as well as traditional help desk services. The service is not just aimed at those enterprises wishing to supply Mac's to their employees but it can also be used to support a BYOD policy,  delivering the compliance and security that one would expect.  This extends IBM's capability with Apple devices to a wider range that now includes MacBook, MacBook Air, MacBook Pro, Mac Mini, iMac, and Mac Pro as well as the iPhone and iPad.
Richard Patterson, general manager, Infrastructure Services, IBM Global Technology Services issued a comment on the announcement that would not have been dreamt of uttering 25 years ago. "Ease of adoption and use are at the foundation of every Apple product, and as these devices are used more in the workplace, people expect the same experience they enjoy with Apple technology in their personal lives,"
"IBM's new enterprise services ensure a great user experience for clients using Macs, providing world-class support from installation through the life of the product."
IBM is able to take orders for Mac's and deliver them pre configures direct to employees, the service then allows employees to quickly connect to the clients network and complete access to all relevant application for them including email.
CasperSuite was developed by JAMF software, founded in 2002  and is  leading endpoint management solution for Mac, iPad, iPhone and Apple TV. Dean Hager, CEO, JAMF Software commenting on the announcement said:  "Today's announcement is a powerful testament to the growing demand for Apple technology in the enterprise and to the strong relationship between IBM and JAMF to help organizations inventory, deploy and secure their Apple devices," … "This is a great opportunity for us to work with IBM in helping businesses and other large organizations succeed with Apple."
IBM suite of  enhanced IBM mobile enterprise services has grown significantly in the last year. The  services now include Infrastructure Development Services, Application Platform Management Services, Device Procurement and Deployment Services, Managed Mobility Services, Mobile Network Services, Mobile Collaboration Services, Mobile Virtualization, and IBM Smart and Embedded Device Security.
From a point where IBM would sell IBM they appear to have made another transforming the company into a technology agnostic consultancy firm. The range of operating systems that they are able to offer to customers is now extensive and includes Windows, Linux, AIX, zOS, iOS, Android and now OS X.