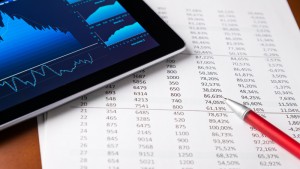 OnDeck, the small business loans provider are to launch soon in Australia with MYOB. MYOB have signed an agreement with OnDeck Australia to allow the accounting software to make available through their software.  OnDeck is a small business lender that evaluates, approves and funds small business loans as fast as a single day.  MYOB will not only make the OnDeck solution available to its one million customer base in Australia but also provide some local expertise.
OnDeck is already linked in Intuit in the US and Canada and this is a sensible move from the loan company to launch in Australia.  From MYOB poont of view they are able to deliver a service that could make a difference to many of the small businesses looking for finance to fund expansion. Available through its cloud platform it enhances MYOB service offerings in a direction that few other companies have done. MYOB are already delivering payroll, payments via MYOB PayDirect and this is another smart move by the Australian company.
Tim Reed, MYOB CEO is clearly excited in sharing the news said: "In 2014, MYOB was first to market with MYOB PayDirect; this year we've been first to market on MYOB Smartbills and now with OnDeck Australia, we are first to market in the provision of lending to SMEs. This means we will be able to offer easier access to critical funding for capital expansion or working capital… This is all part of MYOB's Australia-New Zealand focused strategy. By providing customised solutions for the local market we can deliver a suite of functionality that delivers on our promise to make clients and partners' business lives easier. We want to continue helping small businesses pay their employees; get paid by their customers and now, obtain critical funding to grow their business. "
When can you get the loan through MYOB?
Sadly customers are going to have to wait a while, the service will not be available until later in 2015 and the OnDeck Australia webpage is not even live yet, displaying a message from Cameron Poolman, CEO OnDeck Australia "We think OnDeck will prove to be the game-changer Australia needs to give its hard working small business community a resource to help owners reach their full business potential."
The OnDeck CEO, Noah Breslow commented "Australia will be our first market outside of North America and we are partnering with MYOB because they share our vision of making business life easier for SMEs. Added to this is their well – earned reputation as a leading business solutions provider with a focus on, and deep relationship with, ANZ customers and a culture and track record of innovation."
OnDeck: How much will it cost?
There is of course a catch to the rapid availability of cash for your business. For larger businesses loans are offered in the US from US $50,000 to US $250,000 with an APR estimated at between 19.99% and 39.99%. These are for 1-2 year terms and only businesses with US$ 100,000 per month turnover and other criteria can apply. For smaller companies the loans are more flexible in terms of length and the APR rates appear to be at least 27%, although the headline is as low as 10%.  Certainly before taking out a loan SME's will be advised to considered the repayment terms carefully and weigh up the risks. However in the light of banks unwillingness to loan to small businesses there are cases that this will be of enormous help to companies that are struggling with cash flow.