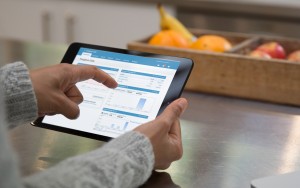 Xero has signed its first platinum partner outside of its four core markets of New Zealand, Australia, UK and USA. With the announcement of a strategic partnership with KPMG in Singapore it becomes the first deal of its kind in Asia and follows on from similar deals with KPMG in the UK and USA.
Singapore, a startup country?
With Xero becoming available in one of South East Asia's tiger economies where government legislation means start ups are encouraged this opens up Xero to an expanding market. Singapore prides itself on its financial strength and ability to incubate startup's even if the latter has been called into question recently. KPMG will not only be able to offer clients in the region business consultancy but also a cloud accounting solution that will help track their business performance and deliver real time cash flow information. Xero will offer SaaS solutions around accounts preparation, bookkeeping, GST, filing of corporate tax returns and payroll. The last was recently added free of charge to the Xero platform for clients.
Xero Managing Director for New Zealand and Global, Victoria Crone, commented: "It is exciting that KPMG has selected Xero as a technology platform partner for their online services, confirming our belief that cloud accounting is fast becoming an important platform for both accounting firms and small businesses worldwide… Xero is used by more than 400,000 customers in over 180 countries globally. And the speed at which small businesses globally are adopting Xero shows they want accounting software that is beautiful, easy to use, and can be operated from anywhere, on any device."
For KPMG Xero offer a SaaS solution with low startup costs to offer their clients. Mr Owi Kek Hean, Deputy Managing Partner and Head of Enterprise Market Segment at KPMG in Singapore said, "We are delighted to see this partnership inked with Xero. It will allow us to offer professional services aligned closer to the unique needs of local enterprise and start¬ups, while making enhanced reporting and other value added services available should they need it." "Cloud accounting is fast becoming an important platform for both accounting firms and small businesses. They do not only result in cost savings, but they can help organisations increase workforce flexibility, improve customer service and enhance data analytics."
Can Xero expand KPMG relationship?
If Xero can continue their march through KPMG's regions then they will have a powerful ally in their expansion. However these deals take time to set up and one wonders whether it will be possible for Xero to expand more rapidly across KPMG's footprint globally with a wider deal. Picking off key countries one at a time is good news but a global deal would surely be better.