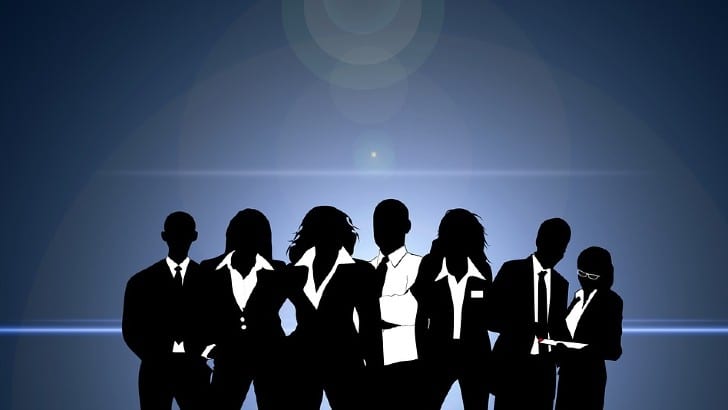 Last week, Enterprise Times followed up the interview with Yaniv Shor, CEO and Co-founder of Proggio. With a tip from him about what CEOs need to do before both seed and Series A funding. We revealed that FourKites appointed a new CFO; meanwhile, its outgoing CFO has picked up the same role at Kantata. Stephen Elsasser will take over from Steve Sharp.
Other news came from Aurigo, Procore, Prosymmetry and TaskRay.
Aurigo
Aurigo has entered into a multiyear contract with Orange County, Florida, to digitize the planning and delivery of the County's long-term Capital Improvements Plan (CIP). Aurigo's Masterworks product suite will help the agency prioritize capital projects, manage the use of local, state, and federal funds, and keep track of program performance throughout the execution of the CIP. The system will also streamline key business processes in right-of-way management, construction management, and maintenance operations.
The County's adopted capital projects budget for fiscal year 2022-23 is $650 million. It includes funding for a variety of infrastructure improvements related to transportation, public safety, utilities, and facilities such as the Orange County Convention Center. The CIP aims to deliver several important assets for Orange County residents. Including new facilities for fire rescue training, animal services, and mosquito control. Road and bridge improvements, storm water infrastructure, and new community parks are also included in the plan.
Balaji Sreenivasan, CEO and Founder of Aurigo Software commented, "We are excited to partner with Orange County to deliver safe, resilient infrastructure and facilities for their constituents. Orange County is a landmark destination, both domestically and internationally, and we look forward to helping the County make the right strategic investments in land use and capital improvements leveraging the latest technologies."
NetSuite
NetSuite published a blog that reveals how its Professional Services teams leverage NetSuite OpenAir to manage some of the key challenges professional services firms face. The blog by Megan O'Brien, Business & Finance Editor, reveals how NetSuite tracks consultants' skills. Also that it has gained visibility of billable hours and has improved its reporting and ultimately improved employee satisfaction.
Heather Miller, Oracle NetSuite group Vice President for Global Customer Success, commented, "Our ability to understand our capacity by utilizing the forecast, skills, and time entry capabilities of the system has allowed us to address shifts in economic demands, plan for growth, and provide valuable insight to our business leaders."
The blog is supported by a video that was taken during NetSuite's recent annual conference, NetSuite OpenAir.
Procore
Procore announced its financial results for the third quarter ended September 30, 2023.
Key figures from the quarter included:
Revenue was $248 million, an increase of 33% year-over-year
GAAP gross margin was 82%, and non-GAAP gross margin was 86%
The GAAP operating margin was (20%), and the non-GAAP operating margin was 3%
Operating cash inflow for the third quarter was $34 million
Free cash inflow for the third quarter was $22 million
Added 363 net new organic customers in the third quarter, ending with a total of 16,067 organic customers
Procore achieved a gross revenue retention rate of 95% in the third quarter
Tooey Courtemanche, Founder, President and CEO of Procore, said, "We remain excited about the long-term opportunity ahead of us, as we continue to deliver technology that drives the efficiency and productivity gains that are critical for our customers in today's uncertain climate. Amidst a more challenging demand environment, we continued to advance our mission of connecting everyone in construction on a global platform with a number of groundbreaking innovations to the Procore platform."
In the fourth quarter of 2023, Procore expects revenues of $247 million to $249 million, representing year-over-year growth of 22% to 23%. For the full year, revenues are expected to be in the range of $937 million to $939 million, representing year-over-year growth of 30%.
Prosymmetry
Prosymmetry has announced a new Jira integration for Tempus. Tempus customers can maximize productivity and track work items from Jira within the Tempus platform. Tempus users can import data from Jira, including epics, sprints, tasks and issues created within Jira. The integration helps resource managers streamline workflow, optimize resources and maximize productivity. Tempus users can download the Tempus Resource app from the Atlassian Marketplace to sync Jira projects and task into Tempus.
Sean Pales, ProSymmetry Founder, said, "As agile delivery becomes more ubiquitous, ProSymmetry will ensure that our Tempus customers can combine their agile efforts with our resource management platform to maximize efficiency. This integration with Jira helps combine the best of agile planning and resource planning."
TaskRay
TaskRay has launched the TaskRay Academy, a customer-centric training hub. The hub consists of an end-user-focused training track that focuses on the key functions of TaskRay and best practices.
In the future, TaskRay is looking to add more training tracks to the hub for additional roles. These courses will include how to structure and manage project plans and more.
The initial track includes an introduction to TaskRay. A section on productivity that includes details of core functions and processes for managing assignments and collaborating with others in TaskRay. A section that includes information about core project management tasks such as tasks, scheduling and task dependencies. Once the course is complete, users will receive a certificate of completion.
PSA PPM and Work Management news from the week beginning 23rd October 2023