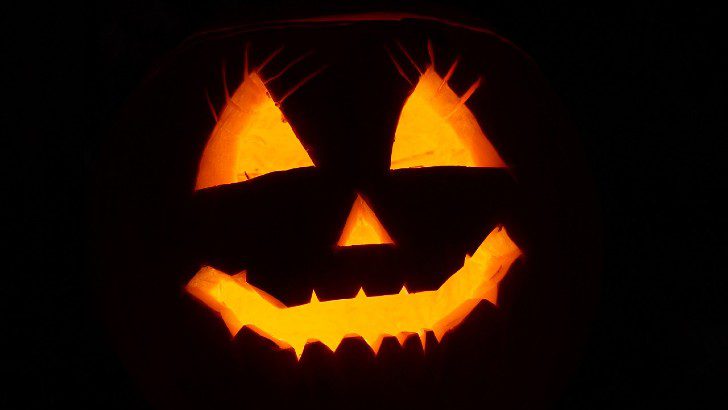 At SAP TechEd, the global giant has made several announcements that will assist developers in enhancing their firm's SAP instances. IFS announced its third quarter results, yet again showing very strong growth. Rootstock Software appointed Robert Rostamizadeh as its new and first Chief Technology Officer.
Arcwide, the joint venture between Bearing Point and IFS, announced the acquisition of Bytics Group AG, strengthening its presence in DACH. Retail group Wisdom and Effort has chosen Brightpearl by Sage to automate, streamline and simplify its complex operations. Saint-Gobain Distribution Norway AS, a leading distributor of building materials in Norway, is to deploy Infor CloudSuite Distribution Enterprise.
Pick of the week
At the AAPEX 2023 Show in Las Vegas, Epicor made several big announcements.
Epicor announced two industry-first analytics solutions that enable automotive replacement parts distributors and vehicle service/repair businesses to predict likely future demand based on sophisticated new data models: Predictive Inventory Assistant (PIA) and Predictive Maintenance Assistant (PMA).
Epicor also unveiled two next-generation, cloud-based versions of the industry-leading Epicor Catalog for Automotive. The new standalone catalogues, available for users in the US, Canada, and Mexico, include Epicor-validated, ACES-compliant data and a powerful new "Intelligent Search" feature that enables users to quickly find the right parts for virtually any vehicle repair. In addition, all part and application content in the Mexico catalogue is presented in Spanish, enabling users to save time and eliminate lookup errors.
Epicor also announced the immediate availability of a powerful and highly flexible new B2B eCommerce platform to serve automotive replacement parts distributors and their customers.
Business
Rootstock Software announced its vision for "The Manufacturing Signal Chain." The Signal Chain strategy was conceived in partnership with manufacturers who need real-time digital signals across their organizations, coupled with artificial intelligence (AI) capabilities, to make better decisions that drive growth in an ongoing volatile market.
Sage announced that it is furthering its commitment to Canada with new offices in Toronto, ON and Vancouver, BC. This expanded footprint is a testament to the company's growth in the Canadian market and commitment to delivering an enhanced experience for its employees.
Workday celebrated momentum with the insurance industry. It noted that organizations, including American Financial Group, AssuredPartners, Farmers Mutual of Nebraska, Penn Mutual, Reliance Matrix, Resolution Life, and Telesure Group Services, are using or have selected Workday to drive agility and keep pace with an evolving industry. The company also announced the Workday Industry Accelerator for Insurance — an industry-first approach to how Workday and its partner ecosystem drive more value for customers — now includes the deep industry experience of Deloitte (InsureAcceleration Solution), KPMG, and PwC.
Workday suffered a major outage last week as a result of a power outage at its Portland, Oregon data centre. The outage also affected backup power. After several hours, service was restored to all affected customers.
Customer
Birla Carbon, one of the leading manufacturers and suppliers of high-quality carbon black solutions, announced the successful implementation of Blue Yonder's best-in-class digital technology for Sales and Operations Planning (S&OP).
Financial Reports
Ramco Systems
Ramco Systems published its Q2 results. With revenue of USD 15.71m (Rs. 128.7cr) and a net loss after tax for the quarter stood at USD 17.81million (Rs. 145.8cr). Bookings stood at US$ 16.60 million, and it signed two deals of over US$ 2 million, though it did not mention over what period these deals extended.
P.R. Venketrama Raja, Chairman of Ramco Systems, said, "Q2 was a quarter of reassessment to strategically review and craft a fresh roadmap for the company. This assessment has helped us get more clarity and consciously align our business. I'm confident that this will help us carve our growth trajectory in the second half of FY24. Moreover, our investments in technology continue to underscore our commitment in providing the best possible solutions to our customers. From the introduction of a low-code platform to the development of various self-service tools, we will further enhance our technological capabilities in the upcoming quarters."
Rimini Street
Rimini Street published financial and operating results for the fiscal third quarter ended September 30, 2023.
Revenue was $107.5 million for the 2023 third quarter, an increase of 5.4% compared to $101.9 million for the same period last year
US revenue was $55.7 million, an increase of 4.3% compared to $53.4 million for the same period last year
International revenue was $51.7 million, an increase of 6.6% compared to $48.5 million for the same period last year
Annualized Recurring Revenue was $416.3 million for the 2023 third quarter, an increase of 4.1% compared to $399.8 million for the same period last year
Revenue Retention Rate was 94% for both the trailing twelve months ended September 30, 2023 and September 30, 2022, respectively
Seth A. Ravin, Rimini Street's Co-founder, President, CEO and Chairman of the board, stated, "For the third quarter of 2023, we saw our end-to-end ERP outsourcing solution, Rimini ONE, and our solutions for SAP products continue to gain traction globally, driven in part by the current macro-economic environment where we believe our expanded, full-service portfolio is increasingly valued by prospects and clients and in part by the further maturing of our go-to-market execution."
Rockwell Automation
Rockwell Automation reported its Q4 and full-year 2023 results.
Fourth quarter reported sales were up 20.5% year over year; organic sales were up 17.7% year over year
Fourth quarter diluted EPS of $2.61, down 10% year over year; adjusted EPS of $3.64, up 20% year over year
Full-year reported sales were up 16.7% year over year; organic sales were up 16.9% year over year
Total ARR grew 16% year over year
Blake Moret, Chairman and CEO, commented, "Our strong execution and continued improvement in lead times helped us deliver over 20% year-over-year growth in both sales and earnings this quarter, with double-digit sales growth in all regions and business segments. Rockwell's resilient operating model, continued investments in new ways to win, and customer-focused culture enabled us to significantly exceed our full-year FY23 growth and performance targets."
Product
Intuit announced the availability of several new and improved e-commerce innovations for QuickBooks Online that help small businesses effortlessly manage their inventory across sales channels from one central platform.
Iplicit unveiled release 786. It included significant updates to AP Automation and support for multi-company sales invoices and cash sales. It has introduced a Custom Data Access Control (CDAC) to enforce document access restrictions based on specific criteria. There were also updates to Fixed Assets, journal posting, and data import enhancements. The platform was also improved to support larger datasets and a huge number of minor enhancements.
MyFactory from Forterro unveiled a new User interface at its partner day in Munich. The new interface includes Forterro branding. Nadeem Ahmad, Managing Director of Myfactory, revealed, "The user interface is visually more attractive and also more user-friendly thanks to the clear, simple and clear guidance."
Unanet announced new inventory and project manufacturing features for government contractors (GovCons).